Every summer, we take a deep dive into the fantasy football average draft position (ADP) of players on each real-life NFL team. We do this so that we can determine which guys are undervalued, overvalued, or valued just right. As we Goldilocks this ADP, our draft board forms based on our opinions of players and where they go in fantasy football drafts. Since drafters draft (mostly) by site algorithms, site algorithms drive ADP on that site. So, we use FantasyPros' aggregate average draft position data in order to smooth out those edges. To really smooth out the edges, I will use half-PPR average draft position, which you can find here. We continue our series with the 2021 San Francisco 49ers.
This was the article I was dreading. Not because I dislike the San Francisco 49ers; quite the opposite. I am a 49ers' season ticket holder, and COVID-19 made it so I never ended up at the stadium last year as they bottomed out; almost like coronavirus made me look at the team through a pinhole camera. The 49ers are a team in transition, trading the farm for the #3 overall pick and Trey Lance (it was never Mac Jones, ever. Ever. I don't care what Chris Simms said). While I would have preferred Justin Fields, Trey Lance is quite the consolation prize. The San Francisco 49ers also snagged Trey Sermon in the third round, their highest draft investment in a running back. It seems as though the 49ers sent a message to both Jimmy Garoppolo and Raheem Mostert: don't get comfortable, you'll be finding a new home in 2022.
But, this isn't an article where I lay out my concerns with the San Francisco 49ers, it's a fantasy football sleeper, breakout, and bust article. With that in mind, let's dive into some fantasy football options on the 49ers for 2021!
Sleeper: JaMycal Hasty, Running Back (no ADP)
If you look at the 49ers' running back room, only two running backs were on the squad last year: Raheem Mostert and JaMycal Hasty. The offense creates a lot of running back productivity, but also has a bit of a learning curve. That's literally the only reason a new offense (led by former 49ers' offensive assistant Matt LaFleur, now Jets' OC Matt LaFleur) that watched Tevin Coleman run up close and personal would sign him. The rest of the team is all new to this, and while I have faith in them getting up to speed, I also have faith in Hasty taking a bigger portion of the role than most people think.
Hasty is a strong, decisive running, with very little wasted movement. Very little. When you watch him run, it feels like every step has a purpose. That's exactly what Kyle Shanahan wants out of a running back. Hasty only appeared in six games last year, in a limited run, so his numbers aren't that exciting. He isn't someone you need to draft, just someone who you should keep on your Rolodex. If the other backs hit the ground running, I'm not sure where Hasty fits in.
Breakout: Trey, Running Back, and Quarterback (Sermon RB48/135 OVR and Lance QB24/173 OVR)
The Kyle Shanahan Offense can produce some potent performers out of relatively unheralded guys. But, Kyle Shanahan hasn't done a great job of getting guys to maximize his offense (instead letting his offense maximize his guys). The Treys get dual billing because they should play off of each other and maximize the other's talents. Let's start with Trey Lance, the quarterback.
Trey Lance's #1 comparison coming out of NDSU was Josh Allen. He's big, with a massive arm, and sometimes has some headscratchers. Luckily, he can back up his swagger, as he had zero interceptions in 2019. In 2020, NDSU had one showcase game due to COVID and he pushed way too hard, causing picks. But, Lance with the weaponry around him and the ability to rush has the ability to kick the door down as a top-ten fantasy football quarterback. He's better than Jalen Hurts in every way, and Hurts was a top-ten quarterback in the three games he started and finished last year. He's a must-have QB in all 2QB leagues and is a great stash in deeper leagues. It's only a matter of time before he takes over for Jimmy Garoppolo (I'm thinking after a potential three-game schnied against the Packers/Cardinals/Seahawks early in the year).
As for Trey Sermon, the man simply does not catch footballs, but that's okay, Kyle Shanahan won't ask him to. But, Sermon is a powerful one-cut-and-go back who rams through would-be tacklers, or runs away from them. He has eye-popping athleticism, boasting a 9.66 RAS. Imagine a Kyle Shanahan offense, which turns run-of-the-mill running backs into behemoths. Now, turn that offense over to an athletic freak who is really good at football. Stash Trey Sermon, he could be a monster and a league winner down the stretch if the 49ers turn the team completely over to the kids.
Bust: Raheem Mostert, Running Back (RB25/60 OVR)
I really like Raheem Mostert. A couple years ago I made a "hey why don't you go get Raheem Mostert for free" tweet about the Scott Fish Bowl in early September. It paid off. Unfortunately, 2020 hit Raheem Mostert hard, and showed the highs and lows of Mostert. Mostert had two 75+ touchdowns in the first two weeks of the season, cracking dingers against the Cardinals and the Jets. Here's the weird thing: those two plays represented over 30% of his fantasy points on the season (HPPR). Mostert simply could not stay healthy, and when he did stay healthy, the 49ers simply did not use him.
Raheem Mostert had one game over 50% of the snaps last season, and that was the week one loss to the Cardinals. The 49ers' proclivity for mixing and matching backs snatched Mostert hard last season. That's why he's a bust for me. The 49ers had five different guys lead the team in running back touches last season, and went out and upgraded across the board. Jerick McKinnon, Tevin Coleman, and Jeff Wilson Jr. became Trey Sermon, Wayne Gallman, and Elijah Mitchell. Mostert might just be getting squeezed out.
Don't Sleep on These Links!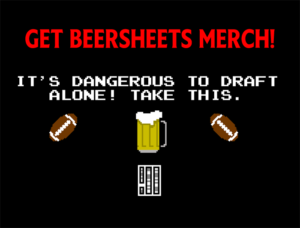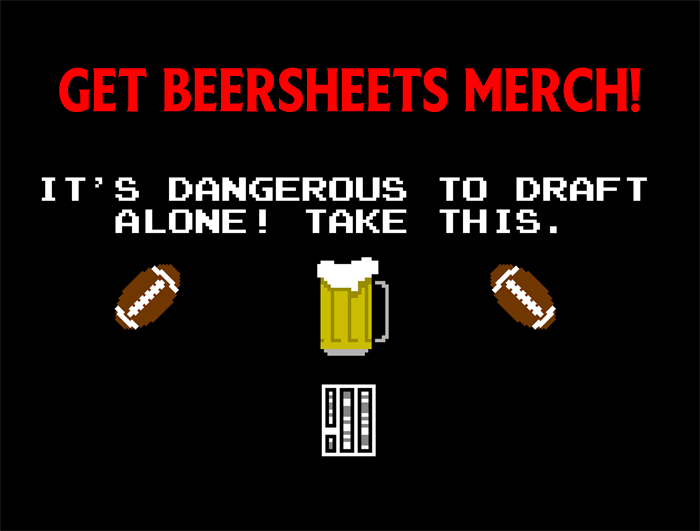 Image Source: Kansas City Chiefs on Twitter