Every summer, we take a deep dive into the fantasy football average draft position (ADP) of players on each real-life NFL team. We do this so that we can determine which guys are undervalued, overvalued, or valued just right. As we Goldilocks this ADP, our draft board forms based on our opinions of players and where they go in fantasy football drafts. Since drafters draft (mostly) by site algorithms, site algorithms drive ADP on that site. So, we use FantasyPros' aggregate average draft position data in order to smooth out those edges. To really smooth out the edges, I will use half-PPR average draft position, which you can find here. We continue our series with the 2021 Seattle Seahawks.
The 2021 Seattle Seahawks were a tale of two halves, with them allowing Russell Wilson to cook for the first half of the year, then shutting off all the kitchens and making him have McDonalds the rest of the year. The biggest question surrounding the Seattle Seahawks is whether they continue to Let Russ Cook or not. The Seattle Seahawks are an interesting situation, because they
Sleeper: Rashaad Penny, Running Back (RB54, 163 OVR)
Remember Rashaad Penny? The former first-round pick for the Seattle Seahawks hasn't been able to do much in his career so far, except land on IR. However, hope springs eternal in summer, so let's go! The Seattle Seahawks should have an eye toward load management for Chris Carson if they can help it. Hopefully, that means lots of additional touches for Rashaad Penny. When Penny's been off of IR and receiving touches, he has produced. Rashaad Penny has eight career games above eight touches; he averages 77 yards in those games.
Rashaad Penny is mostly free and is a guy you likely don't have to reach to get on draft day. But, if you're in the later rounds of a deep draft, don't forget about his upside.
Breakout: Gerald Everett, Tight End (TE22, 198 OVR)
The Seattle Seahawks try and try to have a good tight end. They traded a starting center (a very good one) and destroyed their line for years in pursuit of Jimmy Graham, for example. In this same vein, they cast off the random guys who are pretty good at tight end for a guy who could be really good.
If you don't know a lot about Gerald Everett, that's okay. While he's extremely athletic, with a RAS of about 9, he never really ended up with a lot of fanfare. He toiled in obscurity with the Rams throughout his career, behind their big wide receivers and Todd Gurley. But, he's been pretty efficient with his targets boasting a top-ten true catch rate (per PlayerProfiler.com), as well as 4.8% touchdown rate with the Rams. This all sort of fits together with the tight end approach by his new team, Seattle.
Everett signed with Seattle this offseason, and Seattle likes to try to use the tight end. They've averaged between 20% and 22% of their targets going to tight ends in each of the last three seasons, but they jammed over 40% of their targets to tight ends in the Jimmy Graham Era. So, he's a great candidate to get a ton of targets in what will likely be a productive offense, which means lots of touchdowns. And really, from a tight end you get at 198 overall, what else can you expect from Everett?
Bust: Tyler Lockett, Wide Receiver (WR24, 58 OVR)
Do I think that Tyler Lockett will be a bust in the traditional sense: someone who craters your fantasy football season because they fail to meet expectations? No. Do I think that out of the guys getting drafted highly on the Seahawks that Tyler Lockett has the best chance of doing that? Absolutely.
Given his overall 2020 finish (WR12 in half-PPR fantasy points per game), WR24 looks like an extremely great deal. Unfortunately, that doesn't tell the whole story with Tyler Lockett. Lockett had two massive games, in which he combined for 33 targets, 24 receptions, 300 yards, and 6 touchdowns. Those two games against Dallas and Arizona accounted for 78 of his 215.4 fantasy points, or 36% of his fantasy points. Outside of those two games, Lockett averaged just 9.8 fantasy points per game. While he won you two weeks, you futility plugged him into lineups week-after-week while he returned WR40 numbers.
As I said, I doubt this happens, and he has a pretty good draft price. Unfortunately, turning in a bunch of unusable games that you can't bench because he might just blow up. The Tyler Lockett type has been the type of player I have avoided in my fantasy football career.
Don't Sleep on These Links!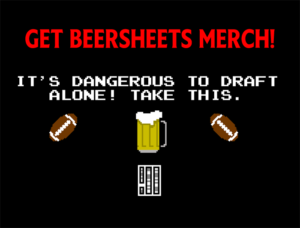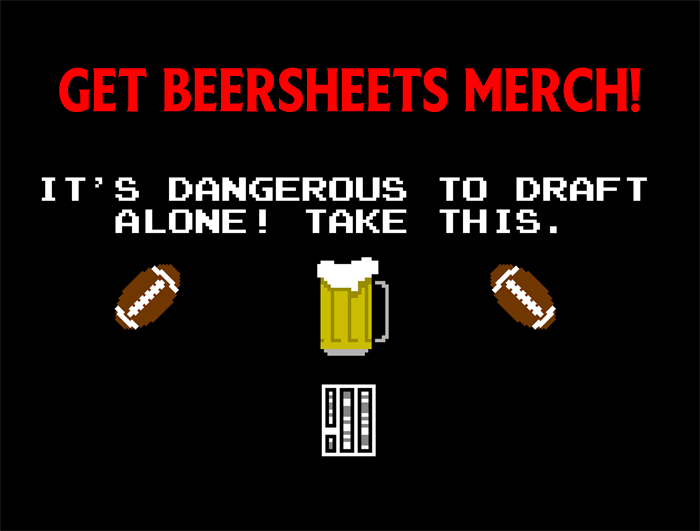 Image Source: https://upload.wikimedia.org/wikipedia/commons/5/57/Kirk_Cousins.jpg under CC BY SA 2,0, cropped]