Every summer, we take a deep dive into the fantasy football average draft position (ADP) of players on each real-life NFL team. We do this so that we can determine which guys are undervalued, overvalued, or valued just right. As we Goldilocks this ADP, our draft board forms based on our opinions of players and where they go in fantasy football drafts. Since drafters draft (mostly) by site algorithms, site algorithms drive ADP on that site. So, we use FantasyPros' aggregate average draft position data in order to smooth out those edges. To really smooth out the edges, I will use half-PPR average draft position, which you can find here. We continue our series with the 2021 Las Vegas Raiders.
The Las Vegas Raiders made a big splash before the 2020 NFL season. They took the first wide receiver off the board with Henry Ruggs. Nevermind that he's sitting as, at best, the fourth-best first-round wide receiver right now. He perfectly exemplifies the 2020 Las Vegas Raiders. We aren't sure if he's good yet, but we know he has no real chance at being the best in his class. You can be annoyed he isn't living up to expectations, but it's also hard to tell how he will project.
The 2020 Raiders went 8-8, and everyone got one year older, and Jon Gruden got a little bit crazier. It seems like a make-or-break year for the Las Vegas Raiders, so they should probably take a step forward… or crash, horrendously. Either way, there's some fantasy football analysis to be had here. Let's sort out the sleeper, breakout, and bust for the 2021 iteration of the Las Vegas Raiders.
Sleeper: John Brown, Wide Receiver (WR61, 171 OVR)
John Brown is good at football, and the Raiders turned a guy who isn't as good at football (Nelson Agholor) into the WR29 in half-PPR leagues last season. Maybe it's because it's his third team in four years, or because he burned us all a few years ago when he didn't turn into a top-15 guy, but John Brown is being criminally underrated by the community at large. 2020 was mostly a wash, with Brown hitting the IR, then the COVID-19 list. But, if you look at the individual games, and not the season as a whole, he was… pretty productive. Brown played just nine games last year, but notched at least 70 yards in five of them (granted, he also bottomed out to zero yards twice).
Brown also rocked it for Buffalo in 2019, averaging 70.7 yards per game on 115 targets, an incredible number given that he's going in the 60s at wide receiver. If you take it back one year further, Brown also averaged over 60 yards per game with Joe Flacco under center (then cratered when the Ravens went run-first with Lamar Jackson).
Derek Carr likes to throw the ball deep, ranking ahead of Aaron Rodgers in raw air yards in 2020, and ranking alongside Patrick Mahomes in air yards per pass attempt. Derek Carr also finished the year eighth in deep pass attempts. You don't think of that when you think of Carr, but the Raiders are different now. The man Brown replaces, Nelson Agholor, doubled his yards per reception last year, to 18.7 from 9.3 the season prior. All this adds up to a guy percolating right under our nose that we refuse to see.
Breakout: Henry Ruggs III, Wide Receiver (WR55, 151 OVR)
Much like Bryan Edwards, Ruggs had a mostly lost rookie campaign. But, that wasn't on the back of significant injuries. He missed three games from a mix of a sprained ankle and COVID-19 (late in the season). I don't have a lot of faith in Henry Ruggs if we are being completely honest. The problem? I don't have a lot of faith in this Raiders passing game outside of Darren Waller. But, Derek Carr somehow managed to finish tied with Josh Allen and Ryan Tannehill in passing yards per pass attempt, while ranking inside the top ten.
Carr lost Nelson Agholor, and Tyrell Williams, two guys who helped him push downfield. Ruggs had an average depth of target 17.4 yards downfield, but a yard before catch on receptions of just 11.8 yards downfield. That means he and Carr weren't quite clicking on those deep shots. If they get that together, then Ruggs has a great chance to end as a top-36 wide receiver.
Bust: Josh Jacobs, Running Back (RB14, 26 OVR)
Josh Jacobs hasn't exactly excelled with the Raiders in his first two seasons, but he did have a lot of opportunities! He ranked seventh in weighted opportunities last season, and 12th in fantasy points per game, after generating three-quarters of a fantasy point per opportunity. Jacobs was pure volume in gaining last year, getting 3.8 yards per carry and 4.3 yards per touch, both outside the top-fifty in the NFL in 2020.
And… now the Las Vegas Raiders added Kenyan Drake. While I don't think he's there to take a ton of touches away from Josh Jacobs, the Raiders have to be cognizant of Jacobs' nearly 600 touches in his first two seasons. It's highly likely that we see the Raiders downshift his passing game responsibility from 2020 (33 receptions, 238 yards), which leaves us with a two-down banger. Two-down bangers have their spot, and with touchdowns, he can return top-fifteen value, but I am going to shy away from taking Jacobs this high.
Don't Sleep on These Links!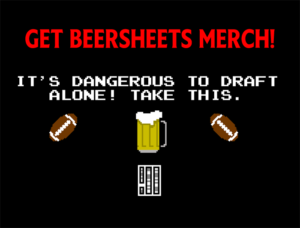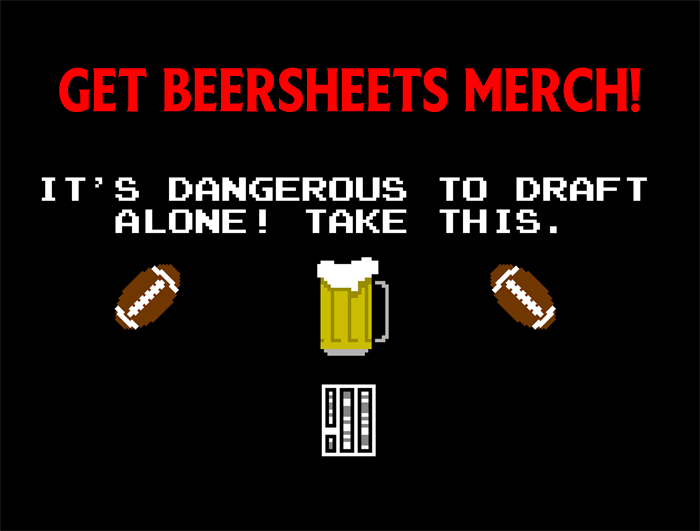 Image Source: https://commons.wikimedia.org/wiki/File:Trevor_Lawrence.jpg