Every summer, we take a deep dive into the fantasy football average draft position (ADP) of players on each real-life NFL team. We do this so that we can determine which guys are undervalued, overvalued, or valued just right. As we Goldilocks this ADP, our draft board forms based on our opinions of players and where they go in fantasy football drafts. Since drafters draft (mostly) by site algorithms, site algorithms drive ADP on that site. So, we use FantasyPros' aggregate average draft position data in order to smooth out those edges. To really smooth out the edges, I will use half-PPR average draft position, which you can find here. We continue our series with the 2021 Los Angeles Chargers.
The 2020 Los Angeles Chargers got the greatest gift they could receive in week two: a horribly incompetent medical staff. That allowed them to quietly shelve the Tyrod Taylor Experiment for the Justin Herbert Era. Herbert responded by turning in one of the greatest rookie quarterback seasons of all time. He finished first in completions and touchdowns among all-time rookies and finished just 38 yards shy of Andrew Luck's passing yardage record, and he did it in just 15 games. Absolutely fantastic! How do the Los Angeles Chargers build on this rookie campaign from Herbert, and who gets left behind? Let's figure it with the 2021 Los Angeles Chargers' sleeper, breakout, and bust!
Sleeper: Jalen Guyton, Wide Receiver (WR118, 362 OVR)
Jalen Guyton finished 2020 with 511 yards on 55 targets, which doesn't seem like a whole lot. Except, when you look at the yards per target, something really pops there. Since 2000, 11 wide receivers finished their rookie year with over 500 yards on fewer than 60 targets. It's an interesting list of guys who never went anywhere (Brian Hartline and Robert Foster) and guys who were fantasy-relevant for a while (Martavis Bryant and Chris Godwin). While it isn't the be-all, end-all, it is worth noting that Guyton did this with a preposterous average depth of target. He finished with an aDOT of 16.3, which was the second-highest among everyone who had at least 50 targets last season.
The Chargers let Justin Herbert throw it all over the field, pretty much from the rip last season. That means that Guyton should get even more opportunities to produce. His peak 2021 outcome looks like a weekly flex play that booms into WR2 production at times. If you want a Discount Darnell Mooney, get Gabriel Davis. If you want a Discount Gabriel Davis, get Jalen Guyton.
Breakout: Justin Jackson, Running Back (RB63, 209 OVR)
We are yet to see a full season from Justin Jackson, who struggles with health and staying on the field. But, when we've seen Justin Jackson, he's been… pretty good! He's also playing behind Austin Ekeler, who has injury concerns of his own in his short time as the lead back in Los Angeles. Jackson has just 4.8 rush attempts and 1.9 targets per game in his three years with the Chargers, but on a per-rush and per-target basis, he's extremely good. Let's look at him, holistically:
Over three years, he has just 138 carries and just 54 targets. But, he has a 4.9 yard per carry, 7.7 yards per reception, and a 79.6% catch rate. He carries 5.55 yards per touch in the three seasons of his career. There's another back going… 150 picks higher who basically had the cumulative Justin Jackson Experience in one season:
Myles Gaskin's 2020: 142 carries, 47 targets, 5.53 yards per touch
If he can stay healthy all year and keep it up, Justin Jackson could do yeoman's work for your fantasy football squad. Obviously, there's a lot that needs to get done in terms of how touches get distributed in L.A., but if they go toward Jackson, lookout. If you want a little bit more: Jackson's RAS score blows Gaskin's out of the water… 5.97 versus 8.84.
As I said earlier, his main issue has been health, through three seasons, Jackson has played more than nine games just once (13 in 2018). If he can get the touches, everything points to a breakout campaign for Jackson.
Bust: Jared Cook, Tight End (TE23, 206 OVR)
He isn't going particularly high in drafts, but I'm pretty high on the Chargers for 2021. I just wanted to warn you, prospective reader, about a terrible rabbit hole I am trying to get people to avoid here. You see Jared Cook, you panic because you don't know who Anthony Firkser or Cole Kmet are, you remember his time in Oakland and New Orleans, and you remember Hunter Henry and Antonio Gates. So, you click draft. That's where the problems start.
Jared Cook is just okay! He didn't get a ton of targets in New Orleans, and he didn't catch a whole of them, either. He had a particularly torrid half-a-season where he caught 74% of his targets and turned in seven touchdowns in eight games. Other than that, he was… fine? He was blob-worthy, at the backend of the blob. He was a touchdown-or-bust guy in 2020, notching over 55 yards just once. He also caught just 62% of his passes, which is more of the Jared Cook we know and love. You can lean into Cook, and think that the Chargers will continue the Hunter Henry-Antonio Gates train with Cook, but I am not bullish on him doing that. Don't fall for the name trap and you should be just fine.
Don't Sleep on These Links!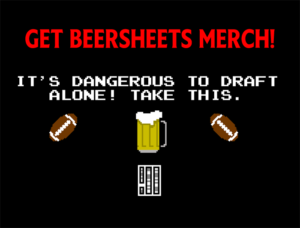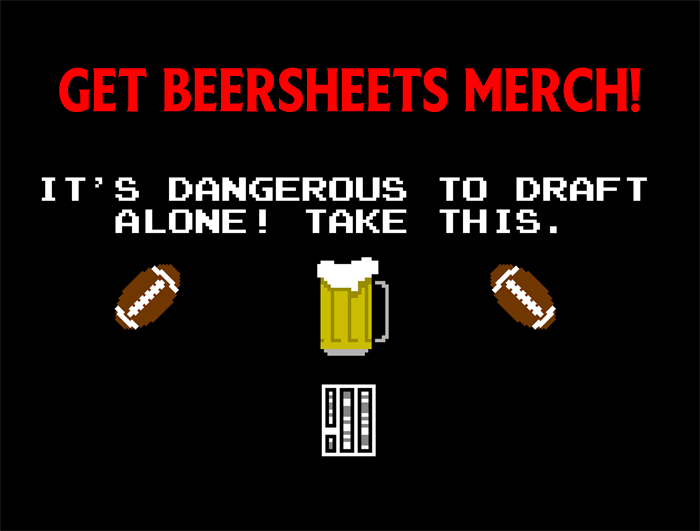 Image Source: https://commons.wikimedia.org/wiki/File:Trevor_Lawrence.jpg