Every summer, we take a deep dive into the fantasy football average draft position (ADP) of players on each real-life NFL team. We do this so that we can determine which guys are undervalued, overvalued, or valued just right. As we Goldilocks this ADP, our draft board forms based on our opinions of players and where they go in fantasy football drafts. Since drafters draft (mostly) by site algorithms, site algorithms drive ADP on that site. So, we use FantasyPros' aggregate average draft position data in order to smooth out those edges. To really smooth out the edges, I will use half-PPR average draft position, which you can find here. We continue our series with the 2021 Kansas City Chiefs.
The Kansas City Chiefs unsuccessfully defended their Super Bowl title, and by that, I mean "lost the War of Attrition." Their offensive line fell apart, which led to Patrick Mahomes absolutely running for his life every single play in Super Bowl LV. As we all know, we live in the darkest timeline, and Tom Brady won yet another Super Bowl. The Kansas City Chiefs didn't do a lot to change their offensive weaponry, but they reshuffled their offensive line, with Mike Remmers at RT the only constant along this line from the Super Bowl starters to the projected 2021 starters. That means we should have a good handle on the Kansas City Chiefs for 2021. Let's take a look at a sleeper, breakout, and bust for this iteration of the Kansas City Chiefs.
Sleeper: Mecole Hardman, Wide Receiver (WR62, 184 OVR)
It's been a nightmare trying to figure out which Kansas City Chiefs wide receiver to start every single week other than Tyreek Hill. In 2020, if you got it right every week, you still didn't have a top-36 wide receiver at the season's end. If the best non-Tyreek WR was one player, and you started him every week, you would have ended up with WR40. So, there's quite a bit of room to grow here. We forget that Mecole Hardman came off the board in the second round for the Chiefs two seasons ago, with an eye toward a potential Tyreek Hill suspension looming.
The suspension never came, and Mecole Hardman never found a foothold. After all, the Chiefs give Travis Kelce and Tyreek Hill an inordinate amount of targets, to the point that there's no way to figure out where the leftover targets will go. Hardman still did what we thought he would do last year, he just didn't get a lot of opportunities to do it. He had an average depth of target 10.5 yards downfield on 62 targets. In 2020, 52 wide receivers had an aDOT over 10 on at least 50 targets. Two players in this dataset averaged at least 7 yards after the catch per reception: Mecole Hardman and Marquez Valdes-Scantling.
Breakout: Clyde Edwards-Helaire, Running Back (RB18, 32 OVR)
The fantasy football community was so eager to write the book on Clyde Edwards-Helaire last season. He ended up going in the first round—mostly on hype—and when he didn't smash these expectations, we threw him aside. Well, here's the thing about Clyde Edwards-Helaire: he's still good at football, and still has the ability to turn in a top-12 season. We just want to focus on the bad with Clyde Edwards-Helaire. After all, he was bad on the goal line! Well, yes. He was 1-for-9 scoring touchdowns at the goal line, but 5 of those carries came in the literal first game of his career. Three of those were destroyed by the Chiefs running at J.J. Watt for some unknown reason. I'm not making excuses, but we all decided the book was written on him in week one. He had four carries at the goal line the rest of the year. We love to talk about this, but we ignore that Cam Akers went 1-for-8 on goal-line carries?
Clyde Edwards-Helaire was really good right up until the Chiefs took a flyer on Le'veon Bell. In the first six games of 2020, CEH averaged 113 yards per game. He was good! The Chiefs then took a flyer on Lev Bell and Clyde Edwards-Helaire was borderline unusable! He only paced out for 34 receptions, 955 total yards, and 9 touchdowns the rest of the way. That would have been 154.5 fantasy points over the course of the season; Miles Sanders scored 152.4 points and ranked as RB23. CEH has nowhere to go but up, and taking him at RB18 feels like stealing.
Bust: Tyreek Hill, Wide Receiver (WR2, 10 OVR)
This isn't a real hot take, but rather more of a caution against Tyreek Hill's crazy touchdown production last season. He ended up with 17 touchdowns, which isn't too crazy. But, he did it on 100 touches. Tyreek Hill is the active leader in touchdown rate, scoring a touchdown once every 12.8% of the time, and he outpaced that by a decent margin last season, scoring a touchdown 17% of the time. He also outpaced all wide receivers in the last decade, as the leader in wide receiver touchdown rate (Dez Bryant) scored only 14% of the time.
That's my main point of caution here; touchdown regression. Tyreek Hill was already the best in the NFL at scoring touchdowns, and he outpaced that last season. He'll likely end up as a top-ten WR, but he's currently going in the top-ten picks on the strength of his outsized touchdown production from 2021. I'm not telling you to not draft Tyreek Hill, but he's better suited as a second-round pick than a top-ten selection.
Don't Sleep on These Links!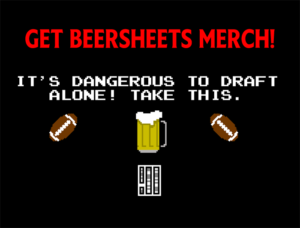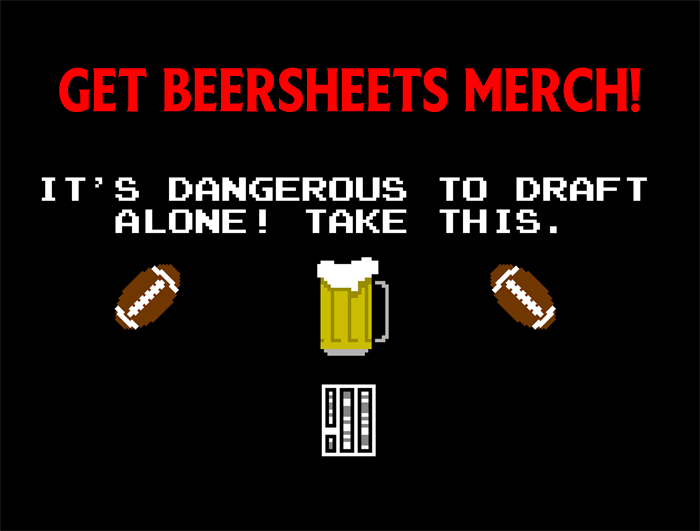 Image Source: Kansas City Chiefs on Twitter