Every summer, we take a deep dive into the fantasy football average draft position (ADP) of players on each real-life NFL team. We do this so that we can determine which guys are undervalued, overvalued, or valued just right. As we Goldilocks this ADP, our draft board forms based on our opinions of players and where they go in fantasy football drafts. Since drafters draft (mostly) by site algorithms, site algorithms drive ADP on that site. So, we use FantasyPros' aggregate average draft position data in order to smooth out those edges. To really smooth out the edges, I will use half-PPR average draft position, which you can find here. We continue our series with the 2021 Jacksonville Jaguars.
The 2020 Jacksonville Jaguars and the 2021 Jacksonville Jaguars are hardly the same teams, at least when analyzing their fantasy football prospects. They drafted a quarterback and a running back in the first round and made a big…gish splash signing Marvin Jones Jr. away from Detroit. They also added Urban Meyer and yanked Tim Tebow out of retirement! What can we expect from this newest iteration of the Jacksonville Jaguars, who will be a fantasy football sleeper, breakout, and bust for 2021?
Sleeper: Trevor Lawrence, Quarterback (QB20, 154 OVR)
I'm honestly surprised Trevor Lawrence is all the way down here. After all, fantasy football loves to look for "the next _____" every single year. Who could be the best possible candidate for the next Justin Herbert than Trevor Lawrence? People are all aflutter about this rookie draft class, especially at QB, but don't seem to want to draft any. Honestly, I can't blame you. But, Lawrence is the best quarterback prospect for us to gush over since the last one. He's the complete package and will step into the league as a stronger and smarter Justin Herbert, down to the flowing locks.
If you don't know Trevor Lawrence, that's a little unusual, I won't lie. But, he's amazing, built as the perfect synthesis of old-school passing chops and current NFL rushing ability. He started 40 games at Clemson in three years and averaged 273 passing yards and 2.4 touchdowns per game in the last two seasons while chipping in just under 30 rushing yards and 17 rushing touchdowns in his 25 2019-2020 games.
Honestly, QB20 feels like a steal, but you also don't even have to draft him, given that price tag. But, quarterbacks are hitting the ground running these days. In NFL history, 11 quarterbacks have at least five weeks of 20 or more fantasy points in their rookie years. Eight of those seasons came in the last decade, and four of those have been since 2017. Rookies are ready earlier and earlier, so if you're going to take a shot on one, why not make it the first overall pick in the 2020 NFL Draft?
Breakout: Travis Etienne, Running Back (RB36, 94 OVR)
I like to compare Travis Etienne to Alvin Kamara, but I have also seen D'Andre Swift comparisons. Honestly, either back works. He was my favorite all-around back in the 2021 NFL Draft class because… he can do a little bit of everything. Unfortunately, his situation is wonky and this drives down his fantasy football value. But, no matter what happens, RB36 is bonkers. Etienne had 40 total touchdowns in his last 27 games while chipping in 131 total yards per game for Clemson (alongside former and current teammate Trevor Lawrence).
Honestly, the Kamara-to-Swift comparison range works exceptionally well, as Etienne is a versatile back who faces a crowded backfield (James Robinson and Carlos Hyde are, as of right now, the official #1 and #2 backs), the same as both Alvin Kamara and D'Andre Swift in their rookie years. The only question is if he becomes a part of the backfield, or if he utterly dominates it. Swift ended up doing the former, and finished top-20 in fantasy points per game. Kamara famously did the latter and ended up as a top-five fantasy football running back his rookie year. Either way, Travis Etienne is an easy sweep up onto your rosters at this price (and honestly, 30 or so picks earlier, too).
Bust: James Robinson, Running Back (RB21, 40 OVR)
Going in the dreaded "running back dead zone," James Robinson is a man with a target on his back in Jacksonville. Sure, he smashed the competition his rookie year, turning in a top-five performance. But, he was always a long-shot guy to make it. Urban Meyer says that Travis Etienne is there to catch passes and spell the other two guys for the Jacksonville Jaguars. Well, that means Carlos Hyde is there to take first-and-second down touches from James Robinson. That also means that James Robinson is a man without a full, robust set of duties. It's highly likely that Robinson turns in a season inside the top-30, but the top-20 feels out of the question without injuries to both Etienne and Hyde. I would not be surprised to see his ADP flip with Etienne's at some point this summer.
Don't Sleep on These Links!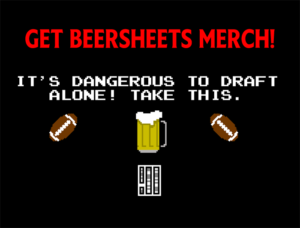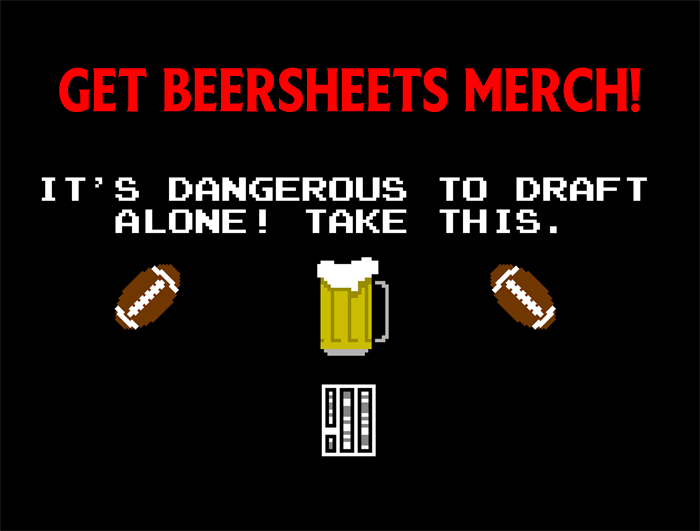 Image Source: https://commons.wikimedia.org/wiki/File:Trevor_Lawrence.jpg