Every summer, we take a deep dive into the fantasy football average draft position (ADP) of players on each real-life NFL team. We do this so that we can determine which guys are undervalued, overvalued, or valued just right. As we Goldilocks this ADP, our draft board forms based on our opinions of players and where they go in fantasy football drafts. Since drafters draft (mostly) by site algorithms, site algorithms drive ADP on that site. So, we use FantasyPros' aggregate average draft position data in order to smooth out those edges. To really smooth out the edges, I will use half-PPR average draft position, which you can find here. We continue our series with the 2021 Dallas Cowboys.
The 2020 Dallas Cowboys flew too close to the sun, and the pound of flesh exacted from the Dallas Cowboys came from starting quarterback Dak Prescott's ankle. I absolutely refuse to link to the gruesome clip, but no spoilers spoilers: ankles don't work that way. Prior to that point, the Dallas Cowboys were absolutely crushing the NFL. In the first four games of 2020, Dak Prescott paced out for 6,760 passing yards, with Ezekiel Elliott notching over 100 per contest, and the wide receivers, understandably, crushing. All three of Amari Cooper, CeeDee Lamb and Michael Gallup averaged at least 69 yards per contest in the first four weeks of the season, with Cooper topping 100 yards per contest.
All the Cowboys clicked immediately until Dak's wheel fell off. Now, Dak's healthy and ready to go for 2021. With that in mind, what can we expect from the 2021 Dallas Cowboys when it comes to draft values and overdrafted players?
Bust: Ezekiel Elliott, Running Back (RB8, 8 OVR)
The highest point comes before the fall, and this ranks especially true of running backs. Ezekiel Elliott's taken a helluva beating over the last three years, touching the ball more than anyone else in the league, and by almost 100 touches. Ezekiel Elliott missed a game in 2020, and if it weren't for that, he would have been the only back to notch at least 300 touches in each of the last three seasons. Running backs only get so many bites at the apple, and Ezekiel Elliott's apple is reaching its core. I am going to call this one getting out one year early rather than one year too late.
Elliott had a down 2020 campaign, and a lot of that can come down to Dak Prescott's injury and the offensive line falling apart. Unfortunately, Zeke also did himself no favors last season. The Dallas Cowboys' RB ranked outside the top-20 in juke rate, as well as yards created per touch, according to playerprofiler.com. He ranked near the top of raw yards created, but he also ranked fifth in rush attempts and fourth in targets, meaning a lot of his #10 rank in that category came from raw statistics.
Ezekiel Elliott is trending in the wrong direction, and while I can't project him for a huge step back, I can't in good faith trust that it won't happen this season. Both wear & tear and inefficiency are coming for Zeke in a pincer formation, and if he escapes one, he will run directly into the arms of the other.
Sleeper: Tony Pollard, Running Back (RB41, 114 OVR)
Since the NFL is a zero-sum game, a running back has to pick up the mantle from Ezekiel Elliott in Dallas. While I won't go so far as to say that Tony Pollard is better than Ezekiel Elliott, I can say that he is ascendant while Zeke is… not. We talked of yards created per touch and juke rate for Ezekiel Elliott, and Tony Pollard ranked better than Elliott in both these statistics in 2020. Some of this could come from Pollard getting change-of-pace snaps, which notoriously lead to backs looking better in small sample optimal situations.
But, it isn't like we haven't done this before with a running back, or a running back with Pollard's profile. Pollard's split-time role, projecting onto a full-time role, feels a lot like what we did with Kenyan Drake for years in Miami. Pollard also has a shockingly similar Relative Athletic Score compared to Kenyan Drake (Pollard carries a 7.21 RAS and Drake a 6.98). Pollard has three career games with at least 15 touches, and he averages 108 yards per game in those contests. He ended the year in a clear #2 role to Zeke, so his top-line numbers aren't that exciting (101 rushes and 28 receptions for 628 total yards and five touchdowns), but there isn't a better "handcuff someone else's player" option out there than Tony Pollard right now.
Breakout: CeeDee Lamb, Wide Receiver (WR19, 48 OVR)
CeeDee Lamb might already be the #1 wide receiver on the Dallas Cowboys. While Amari Cooper had the bigger numbers last season, his targets loomed largest. Cowboys quarterbacks out-targeted Cooper to Lamb 130-to-109. While I expect those numbers to be more even this season, I expect the extra 20 or so Lamb targets to come from Michael Gallup, not from Amari Cooper. Either way, I expect Lamb to end up evening up his target share with Amari Cooper (who many have as a WR1). If that happens, Lamb will end up ranking higher than Cooper in 2021.
CeeDee Lamb already has a higher touchdown rate than Cooper, as well as already having similar air yards per target, unrealized air yards per target, as well as similar yards after catch rate, and catch rate all lead me to believe that Lamb grows into being the alpha wide receiver there alongside Amari Cooper. This puts him as the next in a line of "WR15-WR20 that feel like slam dunk top-ten guys" over the last few years, a list that includes 2018 Kenny Golladay and 2019 Chris Godwin. CeeDee Lamb feels like a steal at the end of the fourth round.
Don't Sleep on These Links!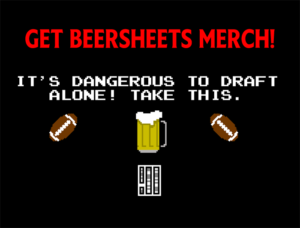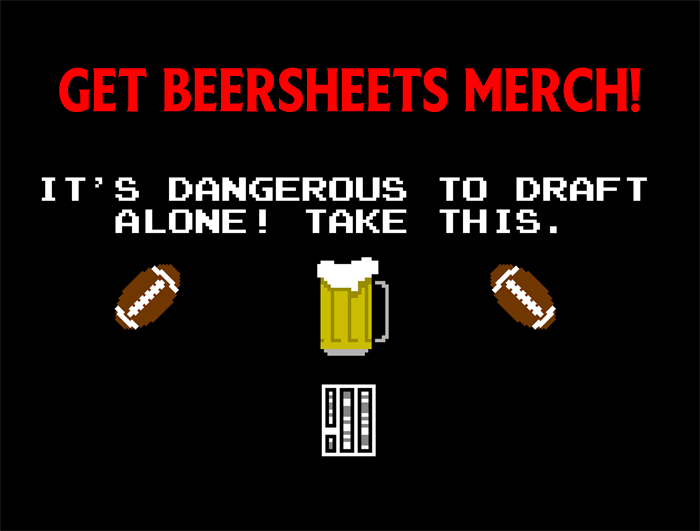 [Header Image Source: https://upload.wikimedia.org/wikipedia/commons/3/3f/Baker_Mayfield_vs_Bengals_2019_%282%29.jpg under CC SA 2.0]