Every summer, we take a deep dive into the fantasy football average draft position (ADP) of players on each real-life NFL team. We do this so that we can determine which guys are undervalued, overvalued, or valued just right. As we Goldilocks this ADP, our draft board forms based on our opinions of players and where they go in fantasy football drafts. Since drafters draft (mostly) by site algorithms, site algorithms drive ADP on that site. So, we use FantasyPros' aggregate average draft position data in order to smooth out those edges. To really smooth out the edges, I will use half-PPR average draft position, which you can find here. We continue our series with the 2021 Cleveland Browns.
Except for Odell Beckham tearing his ACL, things went about as well as the 2021 Cleveland Browns could have hoped. Not only did Baker Mayfield take a step forward (more on him later), but they made the playoffs! And not only did the Cleveland Browns make the playoffs, they also won a game! Not only did they win a game, but they defeated their AFC North Big Brother, the Pittsburgh Steelers. Ultimately, a Super Bowl run wasn't in the cards for the up-and-comers by the lake (hopefully retiring the "Mistake by the Lake" moniker) but the season still went crazy well for them. How do the Cleveland Browns look this season? Well, we'll see, but for now, let's sort out a sleeper, breakout and bust from the Cuyahoga Pigskinners (it'll be a thing, trust me).
Sleeper: Harrison Bryant, Tight End (No ADP)
Harrison Bryant is literally free, and is someone I liked coming out of Florida Atlantic. This is what I wrote about him last year in the rookie roundup:
"This dude has it. Bryant is athletic, tough, well-rounded. He can high-point a ball extremely well and was used all over the field. He works himself open on his routes and blocks with the best of them. There's very little to do in his evaluation except say he's going to be incredible in a couple of years and that he could be the next Travis Kelce/George Kittle-type versatile do-it-all tight end."
I still believe this. And I still believe Austin Hooper to be a volume-based JAG at tight end. Unfortunately, poor David Njoku is a bust at this point, after missing just under half of the games in the last two seasons and averaging fewer than two targets per game in the games he did play. That leaves Harrison Bryant as the tight end with the most upside in this passing game. And with a relatively shallow wide receiver room, there could be plenty of tight end targets to go around.
This is a deep, deep play, and unless it's abundantly clear he will get involved from preseason games and camp reports, you can ignore Bryant. But it's not often you find a tight end outside of The Blob™ that has this kind of upside.
Breakout: Baker Mayfield, Quarterback (QB16, 134 OVR)
Last year was extremely weird for Baker Mayfield. Not only was he a person living through a pandemic, like the rest of us, but he had three distinct seasons: with Odell Beckham, without Odell Beckham (monsoon season) and without Odell Beckham (good weather). Beckham tore his ACL two snaps into the week seven game against the Cincinnati Bengals, so we will call that a "no Beckham game." With Odell Beckham, Baker averaged 183 yards, 1.7 touchdowns, and an interception per game. Without Beckham, in non-monsoon games, he averaged 287 yards per game, 2.3 touchdowns, and threw two picks in seven games.
I don't want to go crazy and say that Baker Mayfield is better without Odell Beckham, but we can look at some basic facts and logic. Baker Mayfield was a fledgling starter, with just one full season under his belt at the time of Beckham's injury. He hadn't come into his own yet as a passer, and he took the Justin Herbert-to-Keenan Allen tact of "my job is to get you the ball." Without Odell Beckham around, Mayfield had to spread the ball out a lot. He weirdly threw more passes in those games (a lot more), maybe because the 22 pass attempts per game in the monsoon games made his passing arm itchy.
No matter what you think about Odell Beckham, he makes the Cleveland Browns pass-catching options better. Now that Baker Mayfield's self-actualized as a professional quarterback without Odell Beckham, integrating him back into the gameplan will be easier, and Baker Mayfield will take a step forward in 2021 into the ranks of the top-12 at quarterback.
Bust: Odell Beckham Jr, Wide Receiver (WR25, 66 OVR)
I had trouble sorting this out because I don't want to say these things about Odell Beckham Jr, but my heart kept pulling me toward OBJ. Odell Beckham isn't the guy you think he is, at least not anymore. When the NFL season kicks off, he will be 23 months removed from his last 100-yard game. In the six full games he played last season, Beckham averaged 3.8 catches for 53 yards per contest. That's about 850 yards over the course of a season, which would put him in the early 30s in yardage, alongside Michael Gallup and Jerry Jeudy last year. Those weren't exactly seasons that kicked the doors down. He also did it while getting seven targets per game, which gave him yards per target of 7.6. Five qualifying wide receivers turned in yards per target of 7.6. These other five wide receivers average out to be the WR44 off the board, at pick 123 overall.
Odell Beckham might bounce back, I don't want to rule that out. But re-read what I wrote about Baker Mayfield up above, he learned how to exist without funneling seven targets per game to Odell Beckham. If Beckham is as inefficient with his targets as Josh Reynolds and Laviska Shenault, then what hope does he have if his target load reduces? I am fading Odell Beckham until he shows me that he still is who he was in New York.
Don't Sleep on These Links!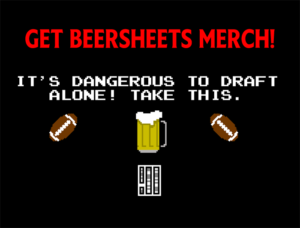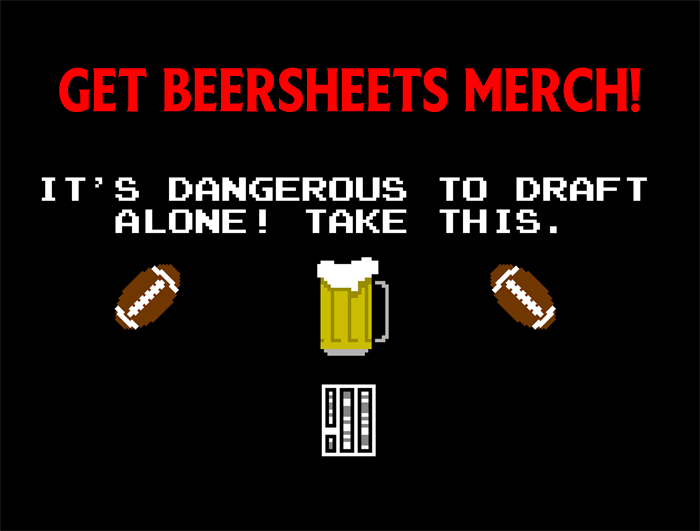 [Header Image Source: https://upload.wikimedia.org/wikipedia/commons/3/3f/Baker_Mayfield_vs_Bengals_2019_%282%29.jpg under CC SA 2.0]