Every summer, we take a deep dive into the fantasy football average draft position (ADP) of players on each real-life NFL team. We do this so that we can determine which guys are undervalued, overvalued, or valued just right. As we Goldilocks this ADP, our draft board forms based on our opinions of players and where they go in fantasy football drafts. Since drafters draft (mostly) by site algorithms, site algorithms drive ADP on that site. So, we use FantasyPros' aggregate average draft position data in order to smooth out those edges. To really smooth out the edges, I will use half-PPR average draft position, which you can find here. We continue our series with the 2021 Cincinnati Bengals.
The Cincinnati Bengals drafted in the top-five yet again in 2021, and once again, they took an offensive position player. One year after taking Joe Burrow with the #1 overall pick, the Cincinnati Bengals once again dipped down to the bayou and took Burrow's teammate, former LSU wide receiver Ja'Marr Chase. Now, this got me thinking about how the Cincinnati Bengals now had three fantasy football-relevant wide receivers, and how we should probably sort out Ja'Marr Chase, Tee Higgins, and Tyler Boyd for 2021 fantasy football. That's right, it's an all-wide receiver edition of Sleeper, Breakout, and Bust!
Sleeper: Ja'Marr Chase, Wide Receiver (WR41, 106 OVR)
Chase goes third of this group, and with good reason. After all, he's the rookie wideout joining the situation wherein both Tee Higgins and Tyler Boyd balled out over the last couple of seasons. Still, I don't think he belongs third in this crew of wideouts. I don't see a reason or argument other than volume why Chase would underperform compared to Tyler Boyd, at least not on the balance of the season. We will get to Boyd in a minute, but let's talk first about Ja'Marr Chase.
Chase is the type of wide receiver that I told myself I wouldn't talk myself into, but here I am. I think Chase is great. He has incredible downfield speed and moves, and always has inside leverage on the opposing defensive back; it's rare that the opposing DB is between Chase and the ball unless Chase is leaving them in the dust. 50/50 balls are that in name only. Chase has incredible hands, ball tracking, and body positioning to make 50/50 balls his.
If I had to think of trouble for Chase, it would be press coverage giving him fits, as well as his route running relying on him being big and strong instead of a technician. Overall, I like Chase a lot (he was my #2 wide receiver behind DeVonta Smith this year). The only real question mark for him is hitting the ground running after taking 2020 off from football. Joe Burrow at quarterback will go a long, long way in easing that transition for Chase.
Breakout: Tee Higgins, Wide Receiver (WR27, 69 OVR)
I really, really like Tee Higgins as a wide receiver. I was begging and pleading my favorite team, the San Francisco 49ers, through telepathy, to draft him last year. So maybe some of this is take lock, but then again, what if it isn't? Tee finished as WR36 in points per game last season, so his WR27 stock after the Bengals added Chase might chase off some would-be investors in Higgins. I want to preach caution with running away from the sophomore wide receiver.
It's really hard to figure out how and why Tyler Boyd would end up above Tee Higgins at all. Higgins played fewer snaps than Boyd last season, and ranked higher in gainable opportunity statistics: an unusually high drop rate (which should normalize), far more unrealized air yards, and he had nearly double deep shot passes compared to Boyd. Despite all this lost opportunity, he still ranked higher than Tyler Boyd last season in fantasy football points per game, target, and route run. Higgins and Boyd both had a target on 21% of their routes run. What happens when Higgins runs far more routes than Boyd?
Bust: Tyler Boyd, Wide Receiver (WR31, 82 OVR)
Things don't look great for Tyler Boyd. He isn't the flashiest Joe Burrow target this year, nor is he the most reliable. Higgins is flashier, and Joe Burrow leaned on Ja'Marr Chase to absolutely torch the NCAA in 2019. All Boyd really had was… opportunity. And that's going to dry up a lot this year. The Cincinnati Bengals have to figure out a way to get all of these guys targets (and they can, just look at Dallas), but someone has to come in third. For my money, it's Tyler Boyd, and it isn't even close. He isn't efficient with his targets, ranking outside the top-70 in yards per target and yards per reception last season. According to PlayerProfiler.com, he fell outside the top-70 in advanced metrics like contested catch rate, and QBR per target, as well.
Boyd benefitted greatly from a lot of targets to go around. Suddenly, the target well dried up, and Boyd will be left wanting for targets when everything is said and done. As of right now, he's about a round of value compared to Higgins. If that drops to 3-4 rounds, I will listen, but for right now, just take Tee Higgins.
Don't Sleep on These Links!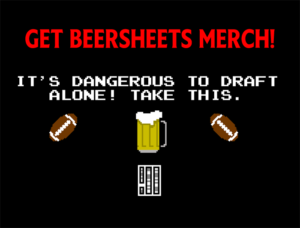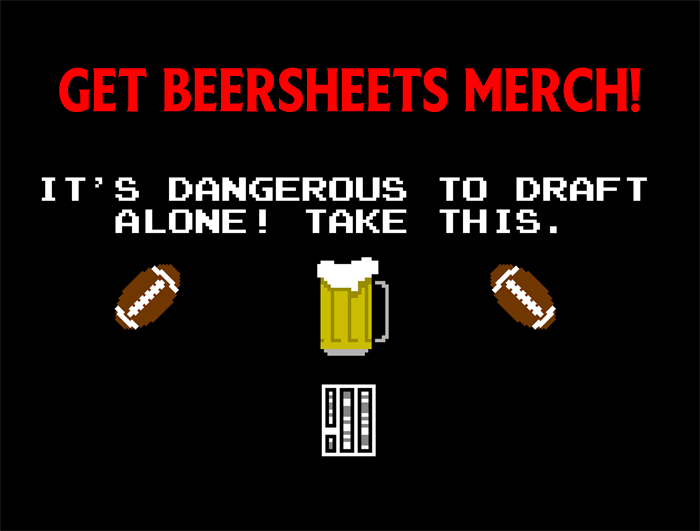 [Image Source: https://upload.wikimedia.org/wikipedia/commons/1/1a/Tyler_Boyd.jpg under CC BY SA 2.0]