We made it, folks! It's the fantasy football finals, and it's time for our final edition of wide receiver sleepers. What a crazy year it was, with the Titans being the worst team on earth for COVID-19 issues, until it turned out everyone did the same exact stuff! Now, we've made it all the way through the season and it's time for the fantasy football finals. Like every other week of the year, we are here to help with some wide receiver sleepers. To qualify as a wide receiver sleeper, a player must be unrostered in at least 50% of Yahoo! leagues. For deep league players, we provide one wide receiver sleeper available in at least 90% of leagues.
Wide Receiver Sleeper Option #1:
Russell Gage versus Kansas City (27% rostered)
Russell Gage somehow has at least seven targets in four of his last five games, and at least five targets in all five of those games. He's turned in three-straight double-digit fantasy point performances, with his worst fantasy scoring point total in the last three weeks being 4/51/1 against the Chargers. He's done it against all kinds of matchups: New Orleans is one of the worst wide receiver matchups, and the Chargers are one of the best. This all comes down to 25 targets in the last three games. Even if Julio Jones plays, I am still leaning towards Gage. The Falcons have no semblance of a running game to speak of, and the Falcons will either throw to catch up with the Chiefs or throw in garbage time. Because of this, I will lean into the target volume and ignore the horrific-on-paper second-worst fantasy defense against wide receivers.
Wide Receiver Sleeper Option #2:
Rashard Higgins at N.Y. Jets (26% rostered)
Don't look now, but Higgins has 24 targets in his last three games and emerged from the disastrous Cleveland monsoon games as a fantasy football force. He has at least 68 yards in all three of these games, and he's scored two out of the three times. Higgins has turned into Baker Mayfield's second option alongside Jarvis Landry. In good matchups and in bad matchups in the last three, one thing has been consistent: Higgins has produced. This week, the Browns get to play against the Jets with a shot at winning the AFC North still within their grasp. The frisky(?) Jets are riding a one-game winning streak(?) but allow the seventh-most fantasy points to opposing wide receivers; they've allowed four touchdowns to the position in the last two games. It should be a big game for Cleveland, and that means more for Higgins.
Deep League Wide Receiver Sleeper Option:
Chad Hansen versus Cincinnati (3% rostered)
So Chad Hansen suddenly… exists? He has 17 targets in his last three games, which he's turned into 5/101, 7/56 and 2/55/1. Holy moly, he actually exists! This is wild! The Texans have spent the last few weeks figuring out what to do without Will Fuller, and the answer is "more Chad Hansen and Keke Coutee (41% rostered)." This week, the Texans look to bounce back against a Bengals team that is due a big let down after miraculously making the Steelers look like big dumb babies on Monday Night Football. The Bengals are a neutral matchup for wide receivers, but if you're this deep, Hansen's target volume, not the matchup, drives the day.
If this has you hankerin' for some fantasy sports, try out Fan Duel! That link lets them know we sent you! It also gets you $5 bonus cash to play with if you make a deposit.
Then, follow Football Absurdity on Twitter!
After that, get free fantasy football advice by joining our Discord!
Finally, if you like what you read here, check out our podcast and our Patreon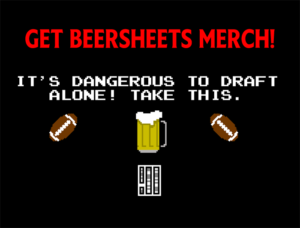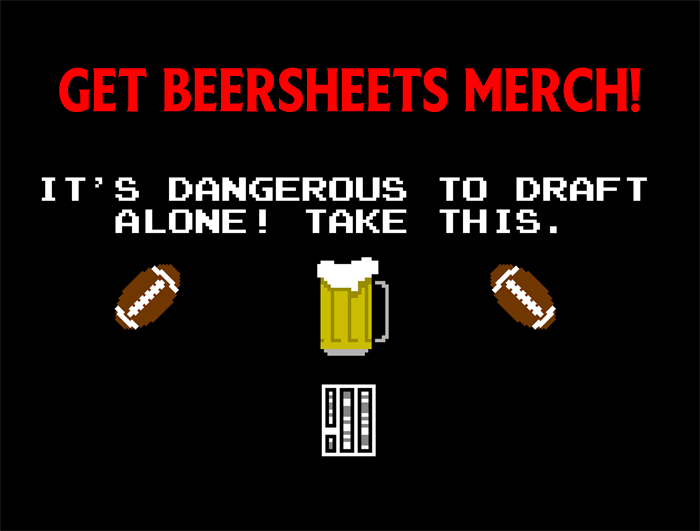 [Image Source: https://upload.wikimedia.org/wikipedia/commons/d/df/Rashard_Higgins_%2836379213370%29.jpg, cropped under CC BY SA 2.0]