We made it, folks! It's the fantasy football finals, and it's time for our final edition of quarterback sleepers. What a crazy year it was, with the Titans being the worst team on earth for COVID-19 issues, until it turned out everyone did the same exact stuff! Now, we've made it all the way through the season and it's time for the fantasy football finals. Like every other week of the year, we are here to help with some quarterback sleepers. To qualify as a quarterback sleeper, a player must be unrostered in at least 50% of Yahoo! leagues. For deep league players, we provide one quarterback sleeper available in at least 90% of leagues.
Quarterback Sleeper Option #1:
Baker Mayfield at N.Y. Jets (50% rostered)
Baker is, by all accounts, the smash start streaming quarterback this week. He has been on fire since the end of the monsoon season. The Browns played in three-straight terrible weather games, where they turned to their run game. Baker averaged just 22 pass attempts for 153 yards in those games. Since they ended, he averages 308 passing yards and 2.5 touchdowns per game. Mayfield has been on fire in that timespan, scoring more fantasy points per game than Aaron Rodgers and Patrick Mahomes over the last four weeks.
This week, he gets the woeful New York Jets. The Jets will not make it difficult on Baker, as they allow the second-most fantasy points to quarterbacks on the year. Since their week ten bye, they've given up 15 QB touchdowns in five games, with every QB scoring at least two touchdowns against them. In that timeframe, they've also allowed 284 passing yards per game.
Quarterback Sleeper Option #2:
Mitchell Trubisky at Jacksonville (13% rostered)
While we should have seen the Baker Mayfield resurgence coming, nobody saw the erstwhile benched Mitchell Trubisky hitting this hot streak. The once (and future?) Chicago Bears starting QB Has three passing touchdowns in two of his last four games, and has over 240 yards passing in three of his last four. He's played some easy matchups in that stretch… and he gets another one this weekend. The Jacksonville Jaguars are hitting "oh god we can't win and screw up the chance to get Trevor Lawrence" mode on the season. It's unlikely they put up significant pushback because in addition to not wanting to screw up Tank for Trevor, they also suck out loud.
The Jags give up the third-most fantasy points to opposing quarterbacks, including multiple TDs to every QB this year except three. Every single quarterback since week seven has at least two touchdowns against them, and only Ryan Tannehill accounted for fewer than 250 yards against them. If you can't get Baker Mayfield, then the man lovingly known as Troobs can help guide your team to victory.
Deep League Quarterback Sleeper Option:
Sam Darnold versus Cleveland (8% rostered)
Other options this deep are Marcus Mariota (5% rostered) and C.J. Beathard (2%), but I wouldn't recommend either of those players. That isn't to say that this is a full-throated endorsement of Darnold, either. He hasn't been great, but he has a good matchup. Carson Wentz (benched) had 16.4 points against them in week eleven. Mike Glennon (benched) had 18. They're a defense that a bad quarterback can play well against. And Sam Darnold with Adam Gase is definitely a bad quarterback!
If this has you hankerin' for some fantasy sports, try out Fan Duel! That link lets them know we sent you! It also gets you $5 bonus cash to play with if you make a deposit.
Then, follow Football Absurdity on Twitter!
After that, get free fantasy football advice by joining our Discord!
Finally, if you like what you read here, check out our podcast and our Patreon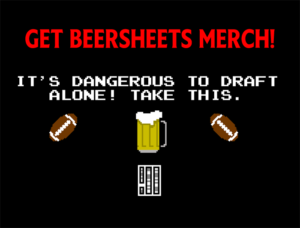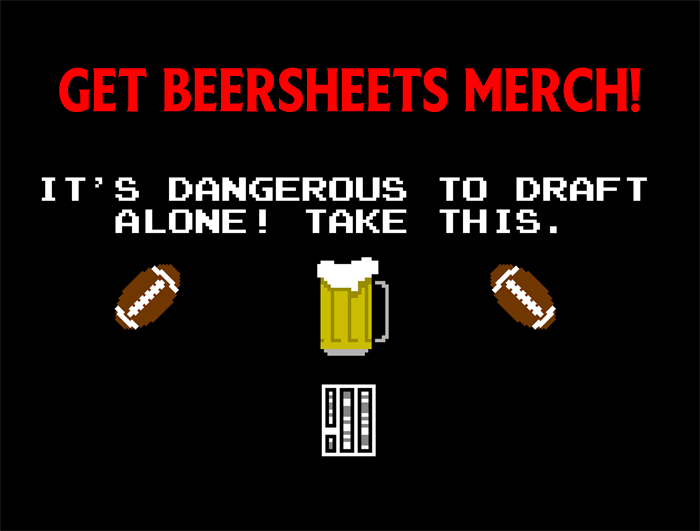 [Header Image Source: https://upload.wikimedia.org/wikipedia/commons/3/3f/Baker_Mayfield_vs_Bengals_2019_%282%29.jpg under CC SA 2.0]