It's week thirteen, which means that for most of us, it's the end of the fantasy football regular season. Note that I am writing this on Tuesday before week twelve actually ends. Thank you, COVID-19! For this wonderful opportunity! Let me tell you about my home league, however. Twelve teams, four teams make the playoffs. So, I have two more weeks to keep it up to make the playoffs. So, I have to win this week against an opponent in the same position. Did I pick my start or sit candidates because these are the guys he has on his team? Maybe.
Am I doing psychological warfare via start or sit articles? Absolutely.
This one is for you, Joeburg. After all, what is the point of having a fantasy football website if you can't wreak havoc on your opponents' brain stems? Should you start or sit Cam Akers, Wayne Gallman, or James White in fantasy football week thirteen?
Start or Sit Cam Akers at Arizona?
This is a very difficult matchup and one you have to consider carefully. The Cardinals are middle-of-the-road against opposing running backs, allowing the seventeenth-most points to the position. However, that ranking comes from tightening up against the position in recent weeks. They've yielded just four touchdowns to running backs in their last four games, and allow just under 101 yards per game to the position. That would be just fine if Akers was the lead back in Los Angeles, but it feels like slamming him into your lineup is courting disaster.
Everyone is going gaga over the 61-yard run and the touchdown, but he had just ten opportunities last week. He still played just 17 snaps and was behind both Darrell Henderson and Malcolm Brown in this category. He also had fewer opportunities than Hendo's 11, though he had more than Brown. I'm just not convinced that he will blow it up against an Arizona defense that allows the 27th-most RB fantasy points per game over the last five weeks. I am going to sit Cam Akers this week… or am I?
(I am, I don't trust it yet).
Start or Sit Wayne Gallman at Seattle?
Fewer running backs are running as hot as Wayne Gallman since week seven. He has six touchdowns in those five games, averaging 18 touches for 69 yards per game in that time. While the efficiency isn't great, the sheer volume of touches is amazing. He also has a monopoly on the high-value touches (near the goal line) in New York. The lack of Daniel Jones this week certainly hurts him against the Seahawks, but I fear that people will go too far pulling down Wayne Gallman this week.
Look, Wayne Gallman is already extremely inefficient. Even if he stays as inefficient as he currently is performing, he is still a shoo-in to get a touchdown. The Seahawks have allowed eight of those in the six games since their bye. They've also given up an average of one double-digit fantasy point day to running backs, mostly on the backs of those touchdowns. We have a team that can't stop yielding touchdowns on one side and a running back who can't stop scoring touchdowns on the other. That's why I am going to start Wayne Gallman this week.
Or am I?
(I am).
Start or Sit James White at L.A. Chargers?
James White had himself quite the week last week, finishing with 14.2 fantasy points. He finished as an RB2 thanks to these points, but, he scored two touchdowns. Outside of those two scores, he totaled 17 yards on six touches. Luckily, he's scored double-digit fantasy points in back-to-back weeks. In week eleven, he totaled 83 yards on… eleven touches. That's his game: high efficiency on low touches, mostly thanks to getting a ton of targets. His fourteen touches in week eleven were his high-water mark for this season, as he averaged just 6.7 touches this season. He's buoyed his value with 3.8 of these coming as receptions.
So, let's assume we are working with eight touches for James White. Do you want to start a running back getting eight touches, who scored his first two rushing touchdowns of the season last week? Who has Damien Harris in tow, as well as Cam Newton, massive goal-line back? I wouldn't. The Chargers give up the tenth-most fantasy points to running backs but successfully kept both Zack Moss and Devin Singletary out of the end zone last week. I don't think I can trust James White as a slam start, but I could flex James White to see what happens.
What's the Verdict?
This one is pretty easy: start Wayne Gallman on the back of his touchdown streak, flex James White, and don't trust Cam Akers as far as you can throw him this week.
If this has you hankerin' for some fantasy sports, try out Fan Duel! That link lets them know we sent you! It also gets you $5 bonus cash to play with if you make a deposit.
Then, follow Football Absurdity on Twitter!
After that, get free fantasy football advice by joining our Discord!
Finally, if you like what you read here, check out our podcast and our Patreon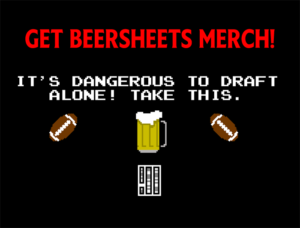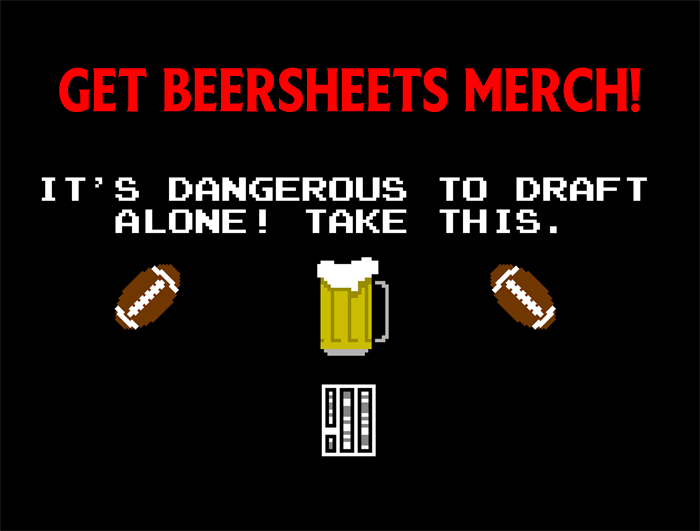 (Header Image Source: https://www.flickr.com/photos/keithallison/29791415287 under CC BY-SA 4.0)