Well, at this point, we are just going to move on with the NFL season, with or without the Baltimore Ravens. With their week twelve matchup with the Steelers set to happen sometime between now and the heat death of the universe, we can't wait on them any longer. It's time to turn our attention toward week thirteen, with or without the Ravens. We start by figuring out who to start or sit among three wide receivers who have good matchups with some hidden bad parts. Should we start or sit Emmanuel Sanders, Nelson Agholor, or T.Y. Hilton in fantasy football week thirteen?
Start or Sit Emmanuel Sanders at Atlanta?
The Atlanta Falcons allow the third-most fantasy points to wide receivers on the season. They've bled fantasy points to the position, and even though they've gotten better lately, they are still top-eight at yielding fantasy points to wide receivers.
Here's the thing, though: I don't care.
It's starting to get to the point that we just can't trust Emmanuel Sanders to get any sort of reliable traction to make him a reliable fantasy football start. Not with Michael Thomas coming back and soaking up every conceivable target put in front of him. Without Michael Thomas in the lineup, Sanders had 7.8 targets per game. Since he returned (and since Taysom Hill became the QB), Sanders averages just three yards per game. He has 70 receiving yards in the last two games, with 44 of them coming on a ball so terrible that Emmanuel Sanders caught it by recognizing its awfulness before the DB could do so.
Do you want to trust this connection?
Sit Emmanuel Sanders.
Start or Sit Nelson Agholor at N.Y. Jets? (#5)
Nelson Agholor is such a fun player because he has performed well lately. However, you can't tell me he isn't still Nelson Agholor. You can't lie to me like that. That means that a five target, five drop performance sits somewhere on the horizon. It's also why the Nelson Agholor experience is basically a rollercoaster at this point. He had his first normal game in a while last week, posting neither a great performance (12.5 fantasy points) or a terrible one (1.5 fantasy points). He ended with a respectable 5/54 on six targets last week. This week, he gets the Jets, and while I don't trust Derek Carr, I still trust Nelson Agholor.
Huh, that feels weird to say.
The Jets allow the second-most fantasy points per game to wide receivers over the last five weeks, with seven different guys getting at least 14 fantasy points against them in their last four games. As long as Adam Gase is at the helm, you do the opposite of an airport runway. You run toward the Jets. Start Nelson Agholor this week.
Start or Sit T.Y. Hilton at Houston? (#10)
He did it! The 40% of you who still had Hilton on your roster finally had T.Y. Hilton turn in a good performance. He tallied four catches, 81 yards, and a touchdown… in garbage time. Rivers has thrown for over 280 passing yards in three-straight games! This week, he gets the Texans, who allow the tenth-most fantasy points to opposing wide receivers! It's a marriage made in heaven!
I'm going to level with you. Tried to find something. Anything. Anything that might make me feel good about T.Y. Hilton in his advanced stats. He has almost no deep shots (#55), red zone targets (#60) and air yards share (#44). It's not like he's dominating on the field, either, with a #66 hog rate. Consider last week a dead cat bounce and sit T.Y. Hilton.
What's the Verdict?
Well, this article was mostly to warn you about guys who have good matchups on paper who aren't going to cash in those matchups (unless they score touchdowns). I would start Nelson Agholor first. Second, I would actually go with T.Y. Hilton out of these three (though I wouldn't recommend it). That's due to his touchdown upside in what's become a prolific passing game. I would not start Emmanuel Sanders under any circumstances. No disrespect to him (disrespect to Taysom Hill).
If this has you hankerin' for some fantasy sports, try out Fan Duel! That link lets them know we sent you! It also gets you $5 bonus cash to play with if you make a deposit.
Then, follow Football Absurdity on Twitter!
After that, get free fantasy football advice by joining our Discord!
Finally, if you like what you read here, check out our podcast and our Patreon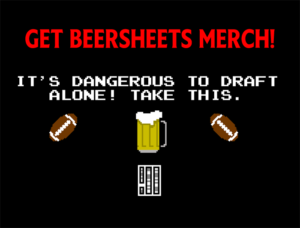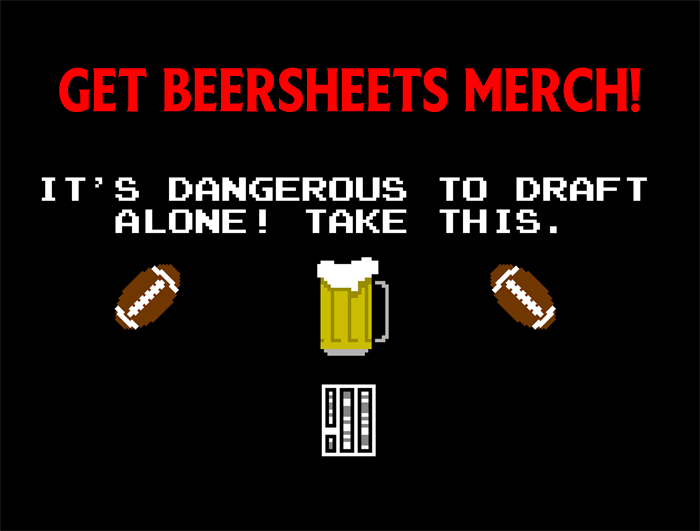 (Header Image Source: https://www.flickr.com/photos/keithallison/29791415287 under CC BY-SA 4.0)