If you read my article on playing the waiver wire game, you know that the waiver wire is an essential part of winning your fantasy football league. If you haven't read it, what are you waiting for? I just told you it's an essential part of winning your fantasy football league! Why do you hate winning? One of the best ways to maximize your weekly scoring is streaming defenses. This strategy is simple: we aren't as concerned about good defenses, so much as streaming defenses that are playing terrible offenses. Bad offenses are more likely to keep playing bad because if they knew how to be good, they would already be good. Because of this flawless logic, I will be pointing out the best streaming defenses on a weekly basis.
New York Giants Defense (48% rostered) @ Cincinnati
I've been telling you for weeks not to sleep on the New York Giants defense. You especially don't want to sleep on the Giants in week twelve, where they are playing a team that has given up the fifth-most fantasy points to opposing quarterbacks. The Bengals scored the eighth-fewest points per game when Joe Burrow was still their quarterback.  I have a hard time believing that number is going to improve with Brandon Allen starting. You definitely should listen to my advice, as I'm 99% sure I'm prescient. Last week, I predicted the death of Joe Burrow, so ignore my advice at your peril!
Seattle Seahawks Defense (40% rostered) @ Philadelphia
Last week, Seattle surprised the Arizona Cardinals by blitzing the hell out of them. In week eleven, Seattle had 16 pressures, 9 hurries, 4 knockdowns, and 3 sacks. If Seattle brings that same game plan against the Eagles, Carson Wentz might suffer the fate I predicted for Joe Burrow week. The only difference is that Eagles fans are looking for a reason not to deal with 2020 Carson Wentz. Leading all quarterbacks in sacks and interceptions is not a good look for a franchise quarterback. Unless you happen to be starting the defense that is playing that quarterback. Which is why you should start Seattle.
Green Bay Packers Defense (46% rostered) @ Chicago
If you follow Football Absurdity, you know that I am a fan of the Chicago Bears. So when I tell you to start the Green Bay Packers against them, understand that I am using my pain to help you. Maybe I could tell you the Chicago Bears give up the eighth-most fantasy points to opposing defenses. I could tell you that the Bears have the second-fewest yards per game, points per game, and red-zone opportunities per game. I could even tell you that the Bears haven't consistently beaten the Packers since the 80s. So I'll just tell you that last week I predicted Joe Burrow would get hurt and I don't even watch the Bengals. Imagine how much I know about a team I do watch!
If this start or sit article has you hankerin' for some fantasy sports, try out Fan Duel! That link lets them know we sent you! It also gets you a 20% deposit match up to $500!
Then, follow Football Absurdity on Twitter!
After that, get free fantasy football advice by joining our Discord!
Finally, if you like what you read here, check out our podcast and our Patreon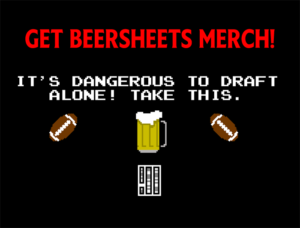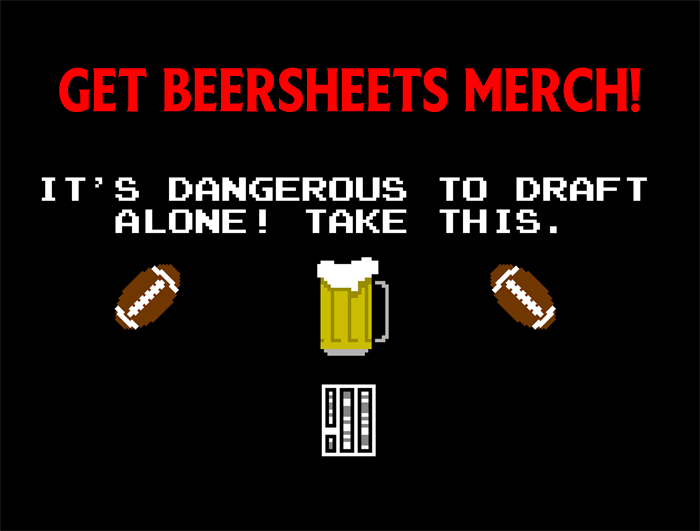 Image Source: https://upload.wikimedia.org/wikipedia/commons/1/1b/MetLife_Stadium_%28Giants-Patriots%29.jpg, cropped under CC BY SA 2.0