So a bizarre fantasy happening, even for 2020, transpired over the past week. It happened on ESPN regarding Taysom Hill's tight end eligibility. We're going to break it down step by step, while also presenting Twitter comments from people who are taking this a bit too seriously.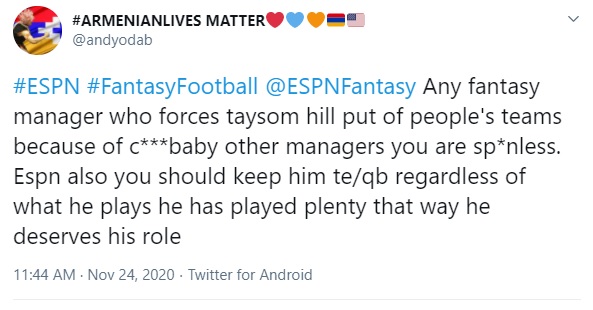 2. Last Friday, Taysom Hill was named the starter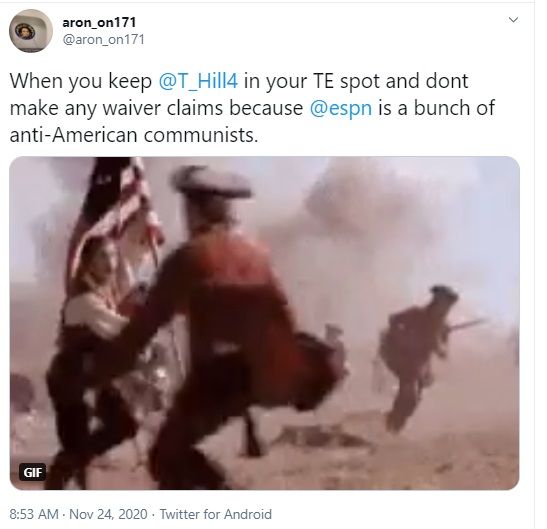 3. ESPN did NOT remove the TE eligibility for Taysom Hill for week 11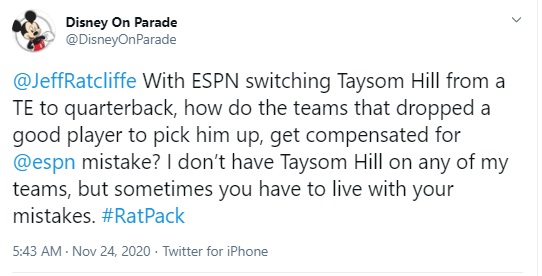 4. Taysom finished as a top 5 QB, putting up almost 25 points in many ESPN manager's tight end slots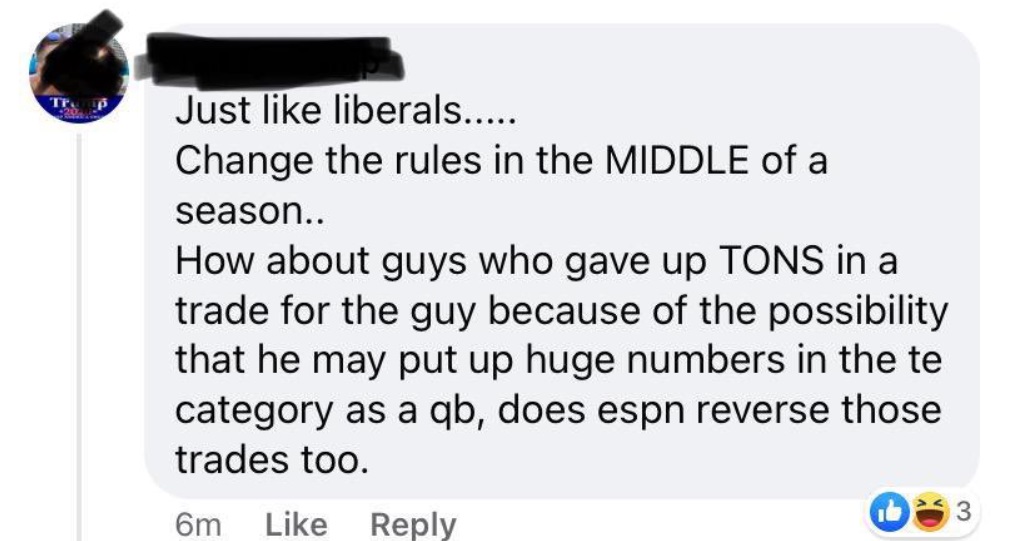 5. ESPN removes Taysom Hill's week 12 TE eligibility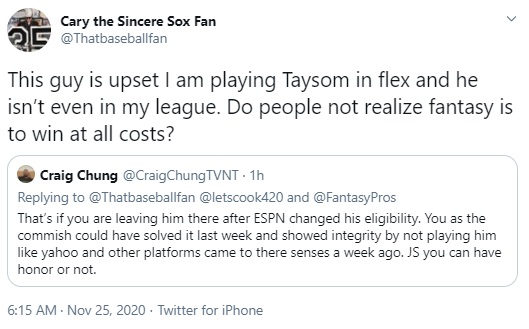 7. Adding to all the weirdness, this meant that anyone who had a trade go through, but had Taysom Hill still in TE had that trade get canceled
To summarize, pretend ESPN is a police officer who pulled you over. First, they demand you get out of the car. Then they say, "well, actually you can stay in the car, drive away even, but once you get out of the car you can't get back in." Then add, "also, changing anything in the car, such as the radio station, will automatically eject you from the car."
That's all for this week. readers! I hope we all can enjoy the upcoming live Hot Takes from Crazy People, also known as "Thanksgiving with our families."
If this has you hankerin' for some fantasy sports, try out Fan Duel! That link lets them know we sent you! It also gets you $5 bonus cash to play with if you make a deposit.
Then, follow Football Absurdity on Twitter!
After that, get free fantasy football advice by joining our Discord!
Finally, if you like what you read here, check out our podcast and our Patreon
[Photo Credit: http://www.nfl-crush.com/_pics/positionen/american-football-positionen-tight-end.png under cc-2.0]