So, Sean Payton did it. The actual mad lad did it. He started Taysom Hill at quarterback. Nobody wanted to believe it to the point that a sizable portion of the fantasy football community thought it was a rope-a-dope move to trick the Atlanta Falcons. Ultimately, the Saints won the game, 24-9. Also, the Taysom Hill TE chalk play on Fan Duel and ESPN cashed in for one week; a loophole both sites will close going forward. But was Taysom Hill good this week? Is Taysom hill good? Can we start Taysom Hill for in our fantasy football leagues? Ultimately, those are three different questions, and ones we will take in turn as we figure out if we should add Taysom Hill to our fantasy football squads.
If you could add Taysom Hill as a tight end, congratulations. He notched 24.42 fantasy points this week and was far-and-away the top tight end available in leagues where he was TE-eligible. He notched 233 passing yards, zero passing touchdowns (and zero picks), while totaling 51 rushing yards and two touchdowns. We haven't seen Jared Goff and Tom Brady yet, but at worst, Hill finishes as a top-five quarterback this week. That doesn't mean that he played well, it just means he scored a lot of fantasy points. In fact, he didn't play well, he kind of destroyed the whole Saints offense except for Michael Thomas.
Taysom took a brutal sack to end their first drive and things looked bleak. After four drives, the Saints had three points. Then, they scored touchdowns on three of their next four drives, and that's all she wrote. On the two touchdown drives, Hill completed just three passes to players not named Michael Thomas, including an all-timer terrible helium ball to Emmanuel Sanders that worked only because Sanders realized it would be several yards short before the defender did.
So was Taysom Hill good? Not really, he seemed overwhelmed and overmatched a lot, despite Sean Payton trying to put the game on easy mode. But was he effective? Sure, the Saints won and he was a top-five quarterback on the week. Is Taysom Hill good? Well, we are talking about a 30-year-old quarterback who we are talking about like he is 23. He is older than Colin Kaepernick was in his last start in the NFL. So no, he isn't "good." Is he good enough? Sure.
The real reason why you're here: can we start Taysom Hill at quarterback going forward? Well, Hill ranked top-five this week, and did it in the "by hook or by crook" way that I can't really trust. His 70% was the seventh-highest percentage of his fantasy points come from rushing out of any QB in the last ten seasons. Two through six is a hodgepodge of Cam Newton and Lamar Jackson games, and #1 was a Cardinals-Jaguars game that saw Blake Bortles get 80% of his fantasy points with his legs (62 rushing yards and two touchdowns).
We've seen in the past that you can get a lot of fantasy points out of players like that: Gardner Minshew isn't particularly great, but he gets a lot of fantasy points. But, I don't trust it with Taysom Hill. Hill played the Falcons this week, who are truly dreadful against opposing quarterbacks. His 233 passing yards mark just the second time that a team hasn't thrown for at least 300 yards against the Falcons this season, and they played the Bears! And Drew Lock! And Kirk Cousins! Failing to total 300 yards against the Falcons on 33 pass attempts + rushes is a severe indictment on Hill, not a reason for joy.
Should you add Taysom Hill? Sure. Should you slot him right into your lineup next week? Maybe? He gets the Broncos, Falcons and Eagles in the next three weeks. I wouldn't trust Taysom hill next week against the Broncos, or in three weeks against the Eagles, but if you streamed him, hang on for the Atlanta rematch in two weeks. He may not be good, but he may be usable for fantasy football, and in the end, for our purposes, isn't that kind of the same thing?
If this start or sit article has you hankerin' for some fantasy sports, try out Fan Duel! That link lets them know we sent you! It also gets you a 20% deposit match up to $500!
Then, follow Football Absurdity on Twitter!
After that, get free fantasy football advice by joining our Discord!
Finally, if you like what you read here, check out our podcast and our Patreon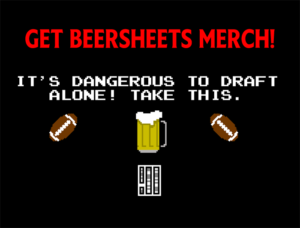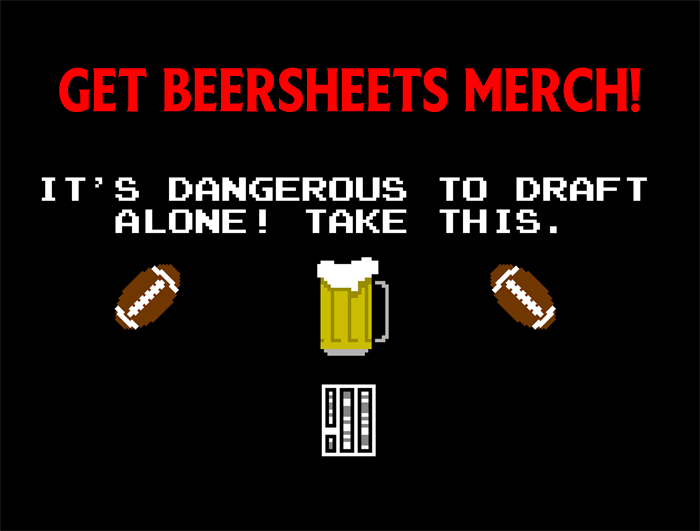 [Header Source: Taysom Hill on Twitter]