If you are required to start a tight end in your fantasy football league, you probably find yourself questioning the existence of a higher power. On a regular basis, you will find yourself looking at the waiver wire wondering why you did this to yourself. Unfortunately, you have to start someone. Lucky for you, week eight has some options that might make you hate yourself less. This week, we will be asking if you should start or sit Jonnu Smith, Richard Rodgers, or Jimmy Graham.
Start or Sit Jonnu Smith versus Cincinnati
Over the last two weeks, Jonnu Smith had a combined 6 targets for two catches and 22 yards. You might be thinking of fading Jonnu Smith, but I'm here to tell you that is a terrible idea. Jonnu Smith's recent production is more the product of back luck than bad tight end play.
In week five, Jonnu Smith got hurt against the Houston Texans in the third quarter. Once he left the game, Anthony Firkser had 4 catches for 82 yards. It stands to reason that if Jonnu hadn't gotten hurt, he would have had a good game. In week six, Jonnu Smith faced a Pittsburgh Steelers defense that has given up the sixth-fewest points to opposing tight ends. This was just a bad match-up against one of the best defenses in football.
In week eight, Jonnu Smith is playing a Cincinnati Bengals team that has given up the third-most fantasy points to opposing tight ends. Before Smith got hurt, he was playing like a top-five fantasy tight end. This week, he is not on the injury report and has a very juicy match-up. All signs point to you wanting to start Jonnu Smith.
Start or Sit Richard Rodgers versus Dallas
I'm not gonna lie to you, I really want no part of any player on an NFC East team. That is unless they are playing another NFC East team. When everyone is equally bad, players start to level out and match-ups can be exploited. Enter Richard Rodgers, who is playing a Dallas Cowboys team that has given up the ninth-most fantasy points to opposing tight ends.
The reason I like this match-up is two-fold. First off, the Cowboys defense is pretty much a bend-don't break defense. 51% of offensive drives against the Cowboys end with an offensive score. They have the sixth-highest conversion rate on third down against them and the fifth-highest conversion rate on fourth down. Between the '20s, you can move the football against the Cowboys.
On the flip side of this, the Philadelphia Eagles lean heavily on their tight ends. 30% of their targets go to tight ends. With no Zack Ertz or Dallas Goedert in the lineup, Richard Rodgers 8 targets, 6 catches, and 85 yards in week seven. With just about every receiving weapon dead on the Eagles, you definitely want to start Richard Rodgers.
Start or Sit Jimmy Graham versus New Orleans
If you watched the Bears game on Monday night, you probably want zero shares of that offense. I don't blame you. However, if you need a tight end in week eight, you don't have a lot of good options. The thing you have to realize is that nobody has a better match-up in week eight than Jimmy Graham.
The New Orleans Saints are bad at stopping opposing tight ends. Like really bad in every major category.  Tight ends have averaged 9 targets per game against the Saints. The Saints defense also allows the third-most targets, the fifth-most yards, and the second-most touchdowns to opposing tight ends. If there is a category you care about for tight ends, the Saints are terrible at defending it.
So the question becomes just how bad the Bears will be. The way I see it, they just need to get in the red zone once for this to be a solid play. 86% of the time that teams are in the red zone against the Saints, they score a touchdown. Not only is Jimmy Graham the second-most targeted receiver on the Bears, but he is also the third-most targeted player in the red zone IN THE NFL. So yeah, you should probably start Jimmy Graham.
Who to Prioritize?
So the real question is how should you rank these players. The number one tight end on this list has to be Jonnu Smith. He is the most talented player of the bunch and is playing on the best offense with a great match-up. After that, I am going to start Richard Rodgers. While Jimmy Graham has the stronger match-up, the Bears are also playing on a short week. Coupled with their abysmal week seven performance and Richard Rodgers feels like a safer play. Rodgers has a high floor and low ceiling. However, if you need a big number from your tight end, Jimmy Graham is a great high-upside play.
If this has you hankerin' for some fantasy sports, try out Fan Duel! That link lets them know we sent you! It also gets you $5 bonus cash to play with if you make a deposit.
Then, follow Football Absurdity on Twitter!
After that, get free fantasy football advice by joining our Discord!
Finally, if you like what you read here, check out our podcast and our Patreon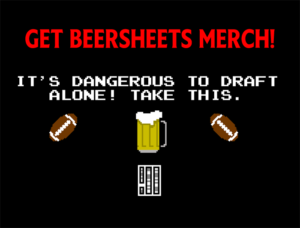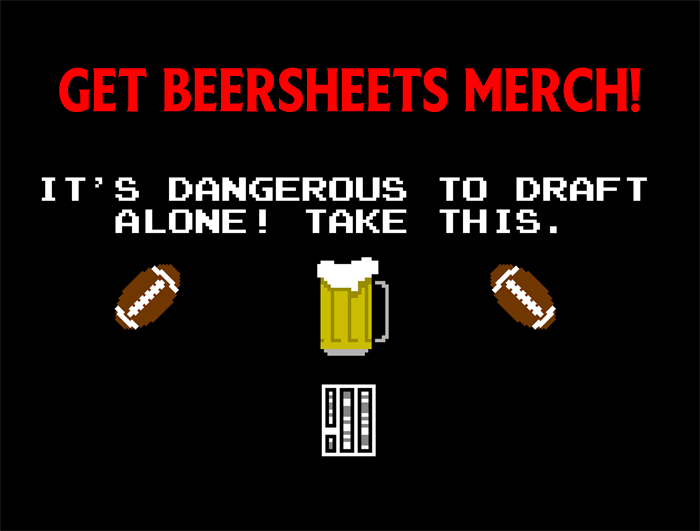 [Image Source: https://upload.wikimedia.org/wikipedia/commons/3/30/Jimmy_Graham.JPG, cropped, under CC BY SA 2.0]