If you're like fantasy football managers in 58% of Yahoo! leagues, you slotted Jerick McKinnon into your starting lineup this week. After all, the Niners put Raheem Mostert on IR, and McKinnon was the back to use in case of a Mostert injury, right? Well… uhh… about that. Jerick McKinnon was essentially M.I.A. (not MIA, that would be Matt Breida) against the Patriots in a blowout. Jeff Wilson Jr and JaMycal Hasty led the way. What should we do with the erstwhile temporary lead back in San Francisco?
Short answer? Hang onto him. Or don't. Thank you for reading! Long answer…
I didn't want to trust the 49ers backfield this week without Raheem Mostert. I am a 49ers fan and I have watched Kyle Shanahan turn this team's RB corps into a roulette wheel for snaps. While it was Jerick McKinnon earlier this year, Kyle Shanahan instead turned to Jeff Wilson Jr. & Jamycal Hasty in Raheem Mostert's stead:
Jeff Wilson ended up leading the way but left the game on the cart with a high ankle sprain, which means that he's unlikely to end up back in action anytime soon. McKinnon ended up getting three carries… for -1 yards, all told. But, if you're here, you started him, and you don't need me to tell you that he didn't do anything.
If the 49ers had their druthers, they would run their RBs in this order: Raheem Mostert, Tevin Coleman, Jerick McKinnon, Jeff Wilson, JaMycal Hasty. At least, that's how it's seemed this season, but Kyle Shanahan tossed McKinnon to the back of the line the last few weeks. I contend this might have been in an effort to preserve him in case something happened to the other guys. But, I concede the fact that I might be trying too hard there. Jerick McKinnon didn't touch the ball as long as Jeff Wilson could play, and you and I scored more fantasy points than McKinnon. However, I'm not rushing to eject him, because the Wilson injury complicates matters.
Here's the problem with druthers… you rarely have them if anyone ever brings them up. Raheem Mostert and Tevin Coleman are still on IR (though Coleman may return next week), and Wilson is likely headed that way. Kyle Shanahan loves a multi-back system and is unlikely to lean entirely on rookie UDFA JaMycal Hasty this early in his career. That's why I am going to hang onto Jerick McKinnon. Or, more likely, I'm trying to trade Jerick McKinnon to the Raheem Mostert manager for whatever I can get.
The 49ers have a rough schedule coming up, and while McKinnon has a clear path to touches, there's a big chance he doesn't produce with them. See what you can do to cash in on this situation while you can. If you can't find a trade partner, don't just jettison him… but don't start him, either. Hold. Hold Jerick McKinnon is what I'm saying, I guess. Though I understand the instinct to throw him off your roster entirely. That might come next week, but for now, have patience.
If this has you hankerin' for some fantasy sports, try out Fan Duel! That link lets them know we sent you! It also gets you a 20% deposit match up to $500!
Then, follow Football Absurdity on Twitter!
After that, get free fantasy football advice by joining our Discord!
Finally, if you like what you read here, check out our podcast and our Patreon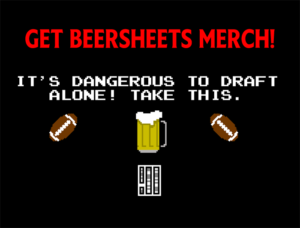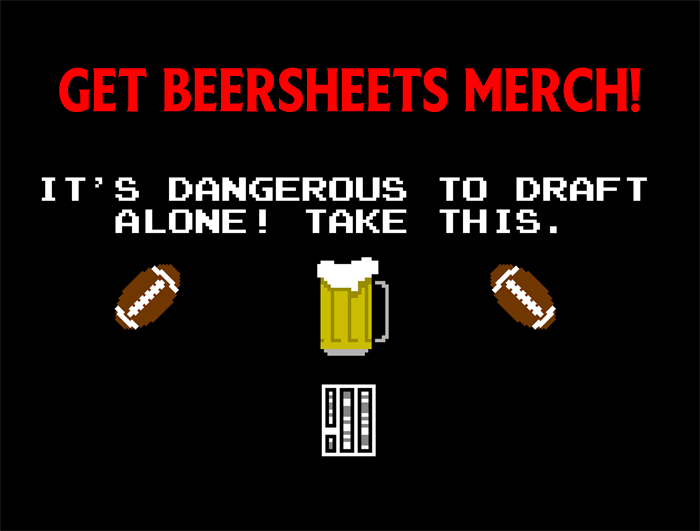 Image Source: Le'Veon Bell on Twitter