Justin Herbert seems to be the real deal. It took a team doctor puncturing and collapsing Tyrod Taylor's lung to get him onto the field. But, now that he's here, he looks great. How has his season stacked up not only against his peers this year, but all-time? Justin Herbert now has three-straight games as a top-tier fantasy football producer. Is Justin Herbert legitimate, and can he be your only fantasy football quarterback for the rest of the season?
As of writing this (pending the outcome of Monday Night Football), Herbert ranks as the top quarterback in week seven. This is a week where seven quarterbacks had at least three touchdowns (including Baker Mayfield's insane five-touchdown effort). That means ranking #1 is no small feat. While it isn't a small feat, it feels like an inevitable coronation for Herbert. The Chargers had their bye last week, so he did not play. He ranked as QB7 in week four, and QB4 in week five. He's been incredibly good, averaging the third-most yards (308.4), seventh-most touchdowns (2.4) en route to ranking as the #3 quarterback in fantasy points per game this season. Herbert isn't blowing away terrible competition either, as only the Saints are his only opponent in his hot streak that rank inside the top-ten in fantasy points allowed to opposing quarterbacks this season.
I certainly didn't expect this from Justin Herbert this early in his career, so don't think this is coming from some sort of Justin Herbert Truther. He had a lot of mental issues at Oregon, including locking into targets, forgetting that defenders can exist at the second level, and completely panicking under pressure. Hard Knocks gave us the impression these problems were continuing, as Herbert, who played almost exclusively in the shotgun in college, struggled under center during the HBO program. He also had problems with the snap count. All that added up to a QB that I didn't think would do much this year. I've been happily wrong.
Herbert didn't play the first two games of the season and had to get his sea legs under him, so he doesn't rank especially high overall yet, but he will. His touchdown rate (6.5%) and interception rate (1.6%) are both top-ten, and he does this while staying relatively clean (two sacks per game, compared to fellow rookie Joe Burrow's league-leading four sacks per game). His production is also relatively consistent, with his more experienced playmakers doing the work. Herbert ranks second in the league with 6.7 yards after catch per completion. It means he's making the smart throws to put his playmakers in a position to succeed. Having Keenan Allen certainly doesn't hurt.
That's how Justin Herbert has produced so far when compared to his fellow 2020 quarterbacks, but what about compared to rookies in their first five games of production? Well, Justin Herbert fans, prepare to get excited. What he's doing is historic, and there are no two ways about it. He's the fifth quarterback to have at least three 3+ touchdown passing games in his first five games ever. He joins Kurt Warner, Patrick Mahomes, Deshaun Watson, and Mark Rypien in that regard.
However, Herbert isn't just passing touchdowns, as he is part of the new breed of mobile quarterback. Only Kurt Warner, Patrick Mahomes, and Deshaun Watson have more total touchdowns in their first three games than Justin Herbert's 14 total TDs through five starts. Only Cam Newton accounted for more passing yards in his first five games than Justin Herbert, and Cam did it on ten more pass attempts (and a 58% completion rate compared to Herbert's 67%).
While quarterback rating isn't the be-all, end-all, especially for fantasy football production, he ranks fifth all-time for QBs in their first five starts, behind the aforementioned Warner and Mahomes, but also Tony Romo and Big Ben Roethlisberger. He's just ahead of Deshaun Watson. That's quite a list to be in thus far in his career. Herbert also ranks inside the top-ten in TD%-INT% all-time for a QB in his first five starts, meaning he's throwing extremely efficiently, historically.
While Herbert isn't a historic rushing quarterback, nobody expected him to be. However, his 121 yards in his first five starts ranks as the fourteenth-best of all-time. Only four QBs have more rushing touchdowns in their first five starts (ever) than Justin Herbert.
What does all that add up to? Well, a fantasy football quarterback you can just toss into your lineup without worry. He's producing not only incredibly well among his contemporaries, but his historical comparisons for starting off a career hot are off the charts. Enjoy your newfound gains, or maybe trade him for the new hotness, Tua Tagovailoa. After all, Justin Herbert is Justin Herbert, but Tua could be anything, he could even be Justin Herbert!
If this has you hankerin' for some fantasy sports, try out Fan Duel! That link lets them know we sent you! It also gets you a 20% deposit match up to $500!
Then, follow Football Absurdity on Twitter!
After that, get free fantasy football advice by joining our Discord!
Finally, if you like what you read here, check out our podcast and our Patreon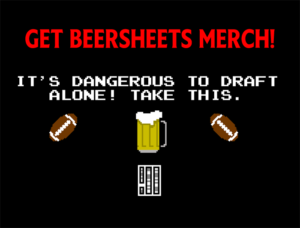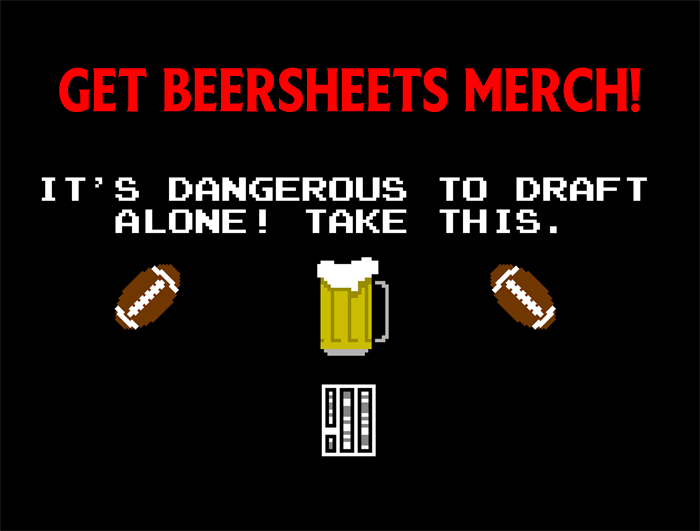 [Image Source: https://upload.wikimedia.org/wikipedia/commons/c/c7/Justin_Herbert.jpg, cropped under CC BY SA 2.0]