The Kansas City Chiefs won the Le'Veon Bell Sweepstakes this week, signing him to a one-year, $1 million contract to share the backfield with rookie first-round pick Clyde Edwards-Helaire. There's a lot of talk going around about how the Chiefs will unleash a misused Le'Veon Bell, who languished in 1+ seasons with the Jets. While I concede that the Jets are bad (that's hard to argue) and the OL was bad, the impression of Le'Veon Bell with the Jets doesn't quite match the reality. It's time for the Le'Veon Bell & New York Jets Absurdity Check.
Absurdity Check: Teams Stacking the Box
If you ask people what they think about Le'Veon Bell and the Jets, the first thing they'll tell you is how he couldn't succeed because they stacked the box against him. That's not… entirely accurate. You see, the narrative is like this, "of course, Le'Veon Bell played poorly, Sam Darnold sucks! They stacked the box to stop Bell!"
That's not what the numbers say. At least, according to PlayerProfiler.com. In 2019, Le'Veon Bell faced an average of 6.8 men in the box. That's almost a stacked box per play. It's also #22, of 57 qualified running backs. That sounds pretty unremarkable, to me. His "light" box rate, six or fewer defenders in the box, was 40.7%. He ranked thirty-third in this metric (again, of 57). This is unremarkable, and no indication that it should cause problems. Nick Chubb ranked thirty-fourth and Raheem Mostert thirty-fifth.
All-in-all, the number of defenders in the box didn't jump off the page.  All of these are out of 57 qualified running backs in 2019: nineteenth-highest stacked box rate (1.9 yards per carry), thirtieth-highest base front rate (7 defenders in the box; 3.0 yards per carry), and the already mentioned light front rate. Le'Veon Bell mustered 4.1 yards per carry on those carries.
Absurdity Check: Le'Veon Bell's Elusiveness & Power
The story with Le'Veon Bell continues with "and when he had the ball, he was shaking defenders left and right." Well, no. Not exactly. Let's look at Bell's broken tackles and evaded tackles, and see if he really succeeded when the line wasn't a factor.
He didn't. Le'Veon Bell created 0.97 yards per touch, which is uh… bad. Really bad. Of 77 qualified running backs last season, that ranked as #57. It was lower than Devonta Freeman, Peyton Barber, David Johnson, and something called "Mark Walton." Why was he so inefficient? Well, he broke one tackle per game (every 15.3 carries). This was #26 of 47 qualified runners last year. Again… unremarkable. That was on par with Benny Snell and Sony Michel.
What about Bell's juke rate (his evaded tackles divided by carries). He juked 21.2% of would-be tacklers, which ranked 46-of-77 qualified runners. That was similar to Rex Burkhead and Giovani Bernard. All told, he didn't do much to miss tacklers once he passed the OL blocking.
Ah, but there's the problem. There's the one thing you can point to that was objectively worse with the Jets than the Steelers: Le'Veon Bell had 1.2 yards of blocking before contact, the worst among qualified runners. It was nothing like the Steelers days, wherein he had 1.75 yards before contact. That's not a lot, but it's better than the Jets afforded him.
Absurdity Check: The Chiefs Will Unlock Him
Probably! I don't disagree with the Chiefs unlocking Le'Veon Bell. The myths are purely about what people say about Bell getting ready to smash the league because the Jets misused him and opposing teams teed off on him. The numbers don't bear that out but… the tape might. The Chiefs have an above-average offensive line, whereas the Jets are quite bad along the line. This led to a stylistic mismatch between Bell and the Jets because of Bell's running style. Bell has a stop—survey the defense—go style (check this out to see what I mean). This doesn't work with a bad offensive line, because, the "survey the defense" step turns immediately into the "dodge the guy in your lap" step. It's why Bell had nearly no breakaway runs during his time with the Jets.
The Chiefs will likely unlock Le'Veon Bell, that much is certain. At the same time, he likely tops out at 50% of snaps. The Chiefs signed him to $1 million, almost nothing in the grand scheme of NFL contracts. But at the same time, it wasn't like Lev Bell languished away on the Jets; he played a role in his inefficiency this last year or so in MetLife.
Absurdity Check: Pass Blocking & Goal Line Work
Another Le'Veon Bell/Clyde Edwards-Helaire trope is that Le'Veon Bell will take CEH off the field in pass blocking situations. Okay. The Chiefs don't ask their running back to pass block:
That figure comes out to about five snaps per game. That's not enough for me to worry about CEH losing out to Lev Bell.
Ah, goal-line work! There it is. There's the part where Lev Bell will steal from CEH. CEH has been dreadful this season within the five. This hurts CEH somewhat, as Bell converted three of his give five-zone carries into scores last season. CEH is yet to score in seven five-zone carries. That's Bell's likeliest path forward to major work with the Chiefs.
The Takeaway
Ultimately, Lev Bell will be better with the Chiefs, and he was a backend RB2 with the Jets last season. And he'll continue along that same path. Consider Bell a backend RB2 going forward, with everything else as gravy. Bell is a hold, for now, as nobody can tell you his value. That is, unless someone goes gaga for Lev Bell in your league. Anyone who says otherwise is lying to you, and is not your friend.
The most likely outcome is that Le'Veon Bell takes over the Darrel Williams and Darwin Thompson snaps, relegating the former to Special Teams and the latter to whatever corner of the universe spawned his hype train. Lev Bell could be just okay at this point in his career, and produce a lot for fantasy football. After all, Damien Williams is just okay, and look what this offense wrought.
Just don't try to tell me he was a transcendent player breaking tackles and facing stacked boxes. Do the leg work and don't rely on tropes. While "LOL JETS" is funny, it isn't analysis.
If this has you hankerin' for some fantasy sports, try out Fan Duel! That link lets them know we sent you! It also gets you a 20% deposit match up to $500!
Then, follow Football Absurdity on Twitter!
After that, get free fantasy football advice by joining our Discord!
Finally, if you like what you read here, check out our podcast and our Patreon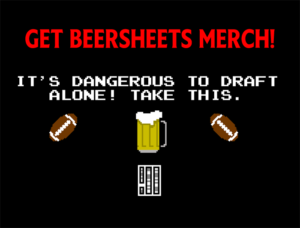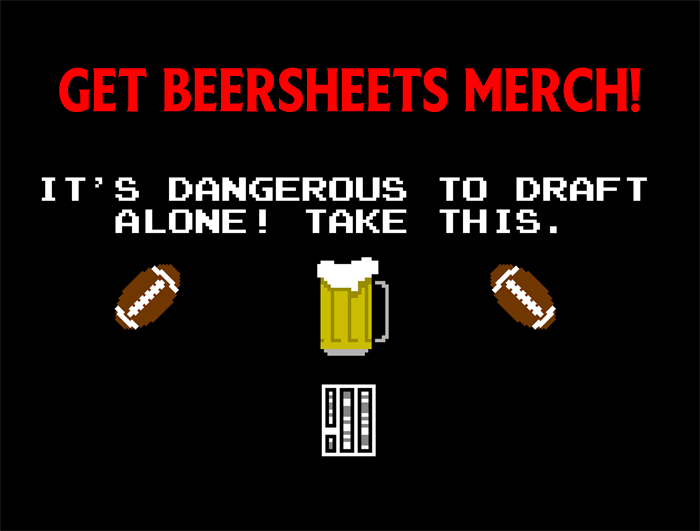 Image Source: Le'Veon Bell on Twitter