If you have Kenyan Drake, you likely took him in the second round. Unfortunately, he hasn't performed like a guy going as the #17 overall player in PPR leagues. Now that we are four weeks into the season, Kenyan Drake managers are wondering if they should hit the panic button. The truth is, we are well past the point of being worried about Kenyan Drake. At this point, we need to be questioning why we ever liked Kenyan Drake in the first place.
Kenyan Drake Preseason Expectations
Going into the 2020 season, Kenyan Drake was a guy people loved in Arizona's scheme, with good reason. In eight games with Arizona, Drake averaged 102 all-purpose yards and a touchdown per game. Drake also averaged 15.4 carries and 4.4 targets per game in his half-season with Kliff Kingsbury. However, a closer look at those numbers tells a very different story.  Four of Drake's eight touchdowns came in a single game, and he went four games without scoring.
His rushing yards also bunched up. He only had three games of over 100 scrimmage yards in his eight with the Cardinals, but he also had three games where he totaled under 70 yards. 2019 Kenyan Drake was a boom or bust player who had a couple of great games that made gave us hope for his 2020 season. However, 2020 is the destroyer of hope. Luckily, anyone who has ever played fantasy football did not need 2020 to tell them that hope is a lie.
Why Our Kenyan Drake Expectations Were Wrong
At first glance, the Arizona Cardinals offense seems balanced. They run the ball 45% of the time and pass it 55% of the time. However, the Cardinals rushing attack is not a traditional running game, since 12% of Arizona's total offense comes from Kyler Murray runs. Kenyan Drake is only averaging 65 yards rushing per game. The main problem with Drake's rushing production is that the Cardinals running game is only designed to keep other teams distracted until Kyler Murray pulls off some magic. Kliff Kingsbury wants to use the whole field, stretching a defense horizontally and vertically. This philosophy doesn't utilize traditional run blocking schemes, creating problems for itself. It then asks the running backs to get out of problems it has created for itself by not run blocking! I'm not sure Kenyan Drake has the elusiveness necessary to be successful in this offense.
Drake's 65 yards per game on the ground would be a lot more acceptable if he contributed in the passing game. Unfortunately, this is not the case. In 2019, Drake averaged just over 4 targets, 3.5 catches, and 21 yards per game. In 2020, he averages one target, one catch, and five yards per contest. That is a serious concern. Adding DeAndre Hopkins for 2020 majorly impacted Drake's receiving production. This year, Hopkins accounts for 34% of the Cardinals' targets. I assume this is the reason for Drake's receiving value cratering faster than my fantasy teams' playoff chances.
I might be able to forgive all the other issues if the Cardinal's red zone offense didn't seem designed to keep the ball away from Drake. The Cardinals have 45 red zone plays, with 20 of those being rushes. However, Drake only rushed the ball 11 times for 18 yards and 1 TD. He is barely averaging 1 yard per carry in the red zone.
Absurdity Check
Many people assumed that Adam Gase wasted Kenyan Drake in Miami, which is a fair assumption since Adam Gase ruins everything. Drake's uptick in production once he arrived in Arizona just confirmed our bias towards hating anything Adam Gase touched. I think it is time to consider that just because Adam Gase is bad, that doesn't mean that Kenyan Drake was ever any good.
In the last two weeks, Kenyan Drake has faced the Detroit Lions and Carolina Panthers. These are two teams that have given up the fifth-most and second-most points to opposing fantasy running backs respectively. In the two easiest match-ups he will face all year, Drake posted barely flex-worthy numbers in one game and borderline droppable numbers in the other. His schedule doesn't get any easier either, with only two favorable match-ups the rest of the way and the second-worst possible RB matchups rest of season. The truth of the matter is that it would be absurd for you to start Kenyan Drake unless something significant changes in Arizona.
If this has you hankerin' for some fantasy sports, try out Fan Duel! That link lets them know we sent you! It also gets you a 20% deposit match up to $500!
Then, follow Football Absurdity on Twitter!
After that, get free fantasy football advice by joining our Discord!
Finally, if you like what you read here, check out our podcast and our Patreon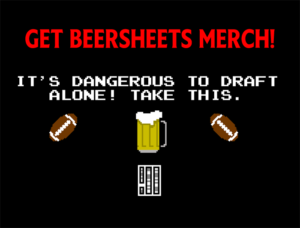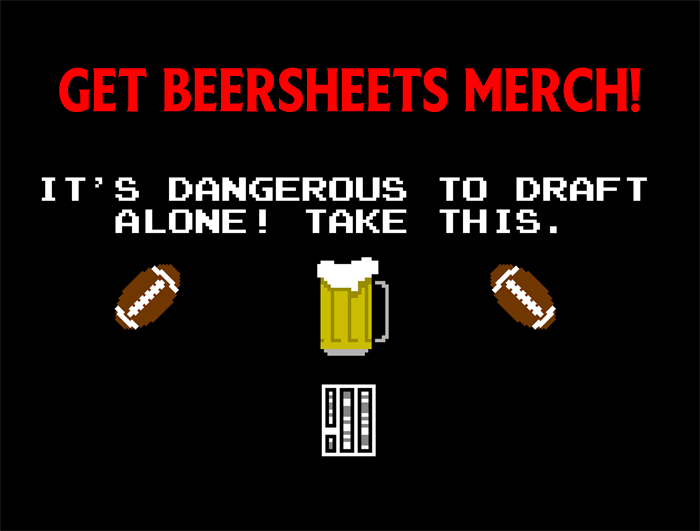 [Header Image Source: https://www.flickr.com/photos/mikemorbeck/16267750247/ under CC BY SA 2.0]