THIS IS ME AT EVERY SINGLE THANKSGIVING EVER
No, Mom, I don't want to help you bake a stupid pie. I'm watching football.
…
Yes, Mom, I know you want grandchildren.
…
No, Mom, I don't think my lack of interest in making pies is holding me back from getting a man. I do just fine for myself.
…
No, Mom, I don't do this intentionally to make you cry.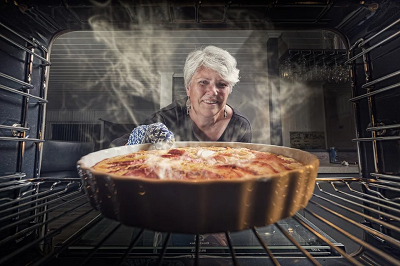 My Mom thinks guys think this lady is super hot
Yes, Dad, that player is kneeling.
…
No, Dad, I don't think he's protesting the military, they just didn't want to run another play before halftime.
…
Dad, Kaepernick hasn't been in the league for three years.
…
No, Dad, I don't know what you mean by "those people."
…
No, Uncle Larry, I'm not trying to fix your computer. I'm just checking fantasy football scores.
…
If your computer says "low disk space" then you have to go delete something. Why does your home screen have 500 icons on it?
…
No, I don't think my deleting 70 pieces of malware on your computer six months ago is what caused it to have low disk space.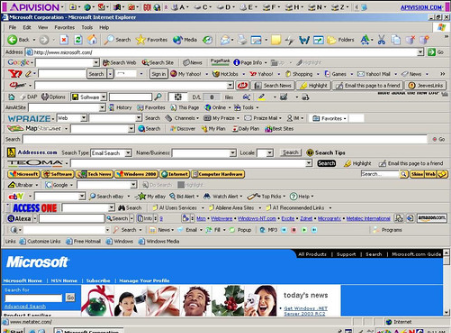 Gonna just pretend I don't know why your Internet is slow,
Or else I'll be asked to fix this every two weeks.
No, Grandma, I don't want to come in and stick my hands up a bird carcass, second-half kickoff is about to begin.
…
Yes, Grandma, I'm still "into that vegetarian nonsense."
…
It's not a cult, Grandma. I just don't eat meat.
…
Yes, Grandma, I know your dad used to hunt your dinner every night. He also died from colon cancer.
…
No, Mom, I didn't mean to make Grandma cry.
…
No, Cousin Taylor, I don't want to check out Matt Stafford's "badonkadonk." I'm watching to see if he can fully rotate on his throws or if his back injury is lingering.
…
No, Taylor, I don't think those players are hot. They are wearing helmets, how can you even tell?
…
No, Taylor, I don't want to head up the baby shower for your sixth kid.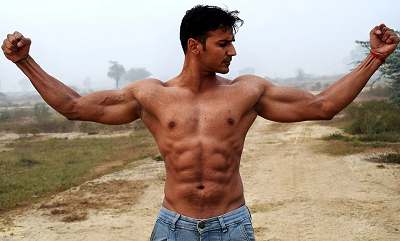 You know what I find sexy?
Nothing: I'm hanging with my family and everything smells like an ashtray
Yes, Aunt Barbara, I'm still a waitress.
…
No, Aunt Barbara, I don't think sideline reporter would be a good job for me to go back to school for.
…
No, Aunt Barbara, I can't give your coworker's grandson's little league team an employee discount.
…
Oh, great. The game's over. I didn't even get to watch it.
For more La Femme Football, check out these articles:
These 8 Funny Amazon Reviews Were Left by Football Fans with HUGE ISSUES
Fantasy Football Romance Literature: Does It Actually Exist?
Can a Woman Play Football? 5 Ladies Who Could Start in the NFL
[Photo Credits: https://commons.wikimedia.org/wiki/File:Father_Knows_Best_Thanksgiving_1954.jpg, https://pixabay.com/photos/apple-pie-woman-kitchen-baking-3723444/, https://www.flickr.com/photos/4braham/4822766469, and https://pixabay.com/photos/biceps-triceps-fit-fitness-muscle-2945912/ under https://creativecommons.org/licenses/by/4.0/deed.en]