If you don't know me by now: I'm the auction strategy guy. I basically only do auctions. I'm in two mock auctions right now, which is making it super hard to drive.
The thing about auctions, and the reason why this site is so popular for auction advice, is that auctions are different than snake drafts. You can't just plug your projections into a formula and copy paste the auction values, but this is what most sites do. The problem with that is it keeps you from getting the steals.
For instance, this year, there is a glut of players who could finish as a WR2. So you don't need to pay $25-$30 for Stefon Diggs or a Chris Godwin, even though that's their current auction range. You can just wait for owners to fill up their rosters and drain their bank account, and some WR2 is going to fall to about $10, because WR2s aren't that appealing. Maybe it will even be Godwin or Diggs.
But if you're just blindly following a list of recommended auction values, you're going to land a couple $25 WR2s early and miss out on the opportunity for a steal. You'll become just another of those owners who filled their slots and are letting a few WR2s  slip for about half of what their worth.
I have been perfecting a strategy that's entirely centered around the fantasy landscape of 2019. It has been crushing mock drafts: Yahoo's mock draft ratings leave a lot to be desired, but I haven't had one mock score less than 98 out of 100 possible points.
Yeah, it's a good auction strategy. I call it "The Barbecue Strategy"
The Barbecue Strategy to Win Your Auction Leagues
Why is it called the Barbecue Strategy? Like putting together a great fantasy football auction team, I also like putting together a great barbecue. Having the perfect spread takes a lot of planning and adjustment in ways that parallel my successful fantasy football auction plans. Here it is:
1. Fall in love with 5-8 top players, and get two of them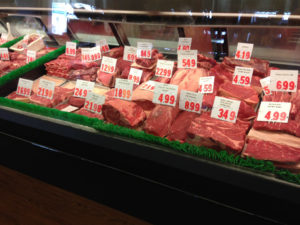 By "top players" I mean guys going in the top 15 of snake drafts.
The most important part of a barbecue is the meat. It carries the entire event. Let's say I have a $200 budget for my barbecue. When I go out to get the meat, do I go to the Wal-Mart or the one-day-from-expiring discount deli case?
Never.
I go to the butcher one town over that has the highest ratings in the tri-county area. Where all the meats are prime+ and they are chainsawing fresh animal cadavers in the back room. I pick two meats that look amazing. I don't care what they cost, I can make it up by going discount on other, cheaper parts of the barbecue.
Such should be your fantasy football auction. Look at the top 15 players and decide you love 5-8 of them. Then get two of them. Don't worry if you have to spend 10% more than their AAV. Owners who look for a discount on top tier guys either have one of two things happen: They don't get any top tier players or they get a guy who has a ton of question marks that scare away the other owners. Don't be that owner: Get the top-rated fantasy football meat you will love rooting for every Sunday.
This should cost $100-$130 of a $200 budget, depending on where in the top 15 your guys are rated. For instance, if you spend $130, you'd better walk away with 2 of the top 4 RBs (McCaffrey, Kamara, Elliott, Barkley).
2. Get a WR1 or an RB2 for $25-$35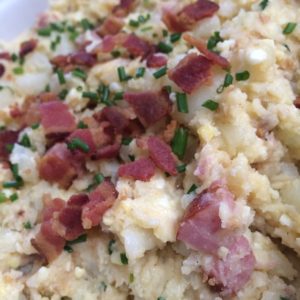 After buying the meat, I want to pick out side dishes. I need at least one to be a crowd-pleaser, but I'm not going to go overboard and get like caviar or anything. I want a bacon potato salad or a chipotle lime pasta salad: Filling and in a medium price range.
The same attitude applies to your third most expensive player: You don't want to overpay, but you need a solid player.
If you got 2 RBs with your big spending, get an WR1 you like who falls to the mid 30s. If you got 1 or 2 top WRs, get a running back in this step.
This is where paying attention to the early auction rounds will net you an advantage you just can't get in snake drafts:
Watch the values of the top 20-30 players. If most are going for above market value, there should be an WR1/RB2 falling to the $25 range. If owners are being thrifty and backing out when a player hits their recommended value, you'll probably have to go as high as $35 to get a Marlon Mack or an Aaron Jones or a Robert Woods or an Adam Thielen. The good news is, if they're going for the $35 range, it's because owners were thrifty about the top players, so you'll probably have an extra $10.
3. Get an RB3 for $15-$20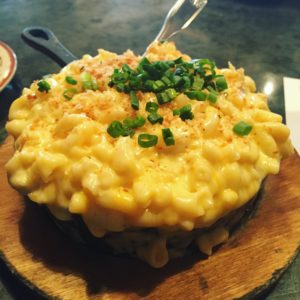 One side isn't enough for a barbecue. But I don't need to go big, as I already have a quality side and some spectacular meats. So I want to find a filling mid-to-low end dish. Something like a vegetable spread or a bucket of macaroni and cheese.
Notice how a big part of these early steps involves carefully analyzing running backs. Running backs are the least likely to go for a big steal, as even the 24th-36th ranked ones have upside that can tempt owners to open their wallets. So you want to be constantly on the lookout to make sure you don't get priced out of having good starters and a useful backup. $15-$20 should get you Phillip Lindsay, Sony Michel, David Montgomery, or one of the other many RBs who have a great upside but might be part of a RBBC. The perfect person to have on your bench for a bye week or an injujry.
4. Wait for a WR2 to go for an insane discount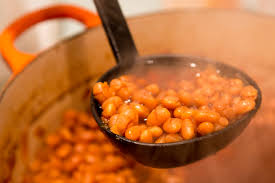 Now that I've blown most of my budget on 2 meats and 2 sides, I want to round it out with value. Give me the on-sale potato chips, the dented cans of baked beans, the cheap cornbread mix. Nobody cares if there are B-list beans at a barbecue, they just want there to be something to round out their plate.
This is the critical step of 2019 fantasy football auctions. As mentioned earlier, there are a top of high-upside WRs ranked 13th-30th. Some of those guys will be nominated when most owners have filled their starter slots, or are holding out for the one player they love. This is where you recoup the money you overspent on top players.
If you got a WR1 in step 1, get a deep discount WR2. If you used your big bucks to buy 2 RBs, you'll want to grab two bargain bin WR2s.
The trick is to know the players that are good WR2 candidates and wait for one to fall into the $5-$15 range. Here is a list of some of the insanely discounted WR2s I have gotten in recent fantasy football mock auctions:
Tyler Boyd – $6
Tyler Lockett – $5
Dante Pettis – $2 (!)
Alshon Jeffrey – $6
Because every auction is different, finding a trend that happens in nearly every one of them is a key point to anchor a good strategy. This year, it's bargain shopping WR2s, and anticipating this deal by going in hard on two top players at the beginning of the auction.
5. Figure out what you're going to do at tight end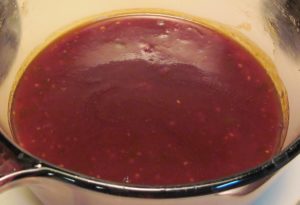 Tight end is like the special sauce of a barbecue. If I found a decent price on my meats, I'll make my 25-ingredient barbecue sauce. If I'm pressed for cash because those meats were at a premium price, it's time for the $1 corn syrup, bottled glop.
Sometimes, a TE1 goes for mid $30s. If so, and you spent less than $115 on your top 2 players, get that top 3 TE. Sometimes OJ Howard or Evan Engram goes for $10-$15. If so, get them. Sometimes the top 5 TEs go for far more, if that's happening you're going to not want to spend more than $2 for a tight end in the bottom half of the top 12.
6. Get a cheap QB and a deep bench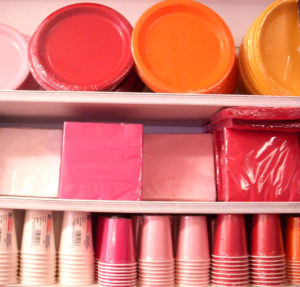 People don't care about the napkins or the utensils or whether the plates are high-end. They just want them to be there. So whatever budget I have left for these things, I make sure I get the brand that allows me to get a ton of them.
The same attitude goes for your QB and bench. Don't spend more than $5 on a QB. You should always be able to get a top 12 QB for just a few bucks if you wait on it.
At this point you will have anywhere from $12-$55 left for your bench. Whether you have the money for good players or lukewarm ones, you're going to want to get a lot of them. That means making sure you have $2 left for each bench slot and not bidding any amount that would take that away. $12 is enough to get 6 $2 players. If you have $55, you can go hog wild, just don't spend like $40 of it on one guy. People often min/max their fantasy football auction teams by sacrificing bench quality to get 9 good starters, but that requires impeccable waiver wire performance to prevent the team from running out of gas deep into the fantasy season.
That's it! The Barbecue Strategy I guarantee will leave you happy with your fantasy football auction team. Check out my personal (and popular) auction value rankings, here. Follow us on Twitter and Facebook for more insightful facts and humorous takes.
Photo attributions:
https://live.staticflickr.com/8390/8563902406_f2e8f68130_b.jpg under https://creativecommons.org/licenses/by/2.0/
https://upload.wikimedia.org/wikipedia/commons/6/65/Japanese-style_potato_salad_with_Yukon_gold_potatoes%2C_hard-boiled_eggs%2C_Kewpie%2C_apple_cider_vinegar_smoked_sausage%2C_bacon%2C_fried_shallots%2C_and_chives._-thanksgiving_%2815867845156%29.jpg under https://creativecommons.org/licenses/by/2.0/
https://upload.wikimedia.org/wikipedia/commons/4/44/Original_Mac_n_Cheese_.jpg under https://creativecommons.org/licenses/by/2.0/
https://upload.wikimedia.org/wikipedia/comons/f/f9/Boston_Baked_Beans_in_Concord%2C_Mass_2012-0193.jpg under https://creativecommons.org/licenses/by/2.0/
https://live.staticflickr.com/6042/6299780003_8efd9c8602_b.jpg under https://creativecommons.org/licenses/by/2.0/
https://c1.staticflickr.com/3/2478/3799372043_0229263f57_b.jpg under https://creativecommons.org/licenses/by/2.0/
https://encrypted-tbn0.gstatic.com/images?q=tbn:ANd9GcQqIH9uoDQFUOS3XkY4eyJtRNzdR6rxAlvMF4Unhq4oS8s_wNnXww under https://creativecommons.org/licenses/by/2.0/