The vast majority of week thirteen is in the books, and we had some major, cataclysmic changes in the NFL landscape this week. Some of it is long-term, some of it is pure speculation, but all of it is of utmost importance heading forward in the 2022 season. Let's dive into the week thirteen absurdity check with three questions that are at the top of minds after Sunday's action.
Will Brock Purdy Hurt the 49ers' Fantasy-Relevant Weapons?
Earlier this season, 49ers' fans thought they saw the worst-case scenario: their starting quarterback went out for the year just a handful of plays into week 2. Little did they know that in week 13, things would go from bad to worse as 49ers' starting quarterback Jimmy Garoppolo broke his foot just a few plays into 49ers-Dolphins, ending his season and changing things from not great to terrible in their quarterback room. The 49ers went out and signed Josh Johnson off of the Broncos' practice squad, but the quarterbacks are now Brock Purdy, Jacob Eason, and Josh Johnson. That's a lot of guys that belong on practice squads. And, with the trade deadline passed, that's pretty much who the 49ers have to run with to finish the season.
But, as an avid 49ers fan who saw Brock Purdy throw some footballs with my own eyeballs live at Levi's Stadium, yesterday… I wasn't discouraged. Granted, I wasn't encouraged, either. Purdy looked lost at times, much like a guy who went from Mr. Irrelevant to the starting quarterback for a Super Bowl contender might look. Still, he was able to move a little bit and throw on the run… granted not always to a 49er, but he could throw. But when the pocket was clean, he executed a nice quick-strike game, frequently hitting some nice small window throws to various 49ers' weapons in this one.
The pecking order has definitely changed in San Francisco, but I don't think this entire offense craters. Granted, I am taking this one with a grain of salt, given the Dolphins' less-than-stellar pass defense. But, Christian McCaffrey had a ton of run in this one, getting ten targets. So did Deebo Samuel. And, finally, Brandon Aiyuk had nine. There was a name missing there, as George Kittle finished with just 2 catches for 22 yards on 3 targets. So, you can see a pecking order emerge here, and… it looks a lot like the pecking order with Jimmy Garoppolo, at least through one game. The 49ers have a much bigger test on their hands next weekend when Tampa Bay comes to town but given that three of the big four had 10, 10, and 9 targets, I wouldn't worry too much about them. Unfortunately, I would want to sit George Kittle next week as it's just one data point, but the data point is not encouraging, especially since his three targets mark the third time in the last four games that Kittle failed to pass four targets.
Ultimately, the takeaway is that everyone takes a big step back without Jimmy Garoppolo at the helm. None of these guys are must-start players anymore, but you can't drop Aiyuk and Deebo outside of your top-30 wide receivers, and you can't drop Kittle outside of your top-12 tight ends. The whole offense outside of Christian McCaffrey takes a big arrow down, but we've seen CMC thrive with absolutely garbage teams, so he will be fine.
How Will Tyler Huntley Change the Fortunes of the Baltimore Ravens?
Much like the 49ers, the Ravens lost their quarterback after four pass attempts, and they had to turn to their backup. While head coach John Harbaugh is optimistic that Lamar Jackson will be back sooner rather than later, it still seems as though Lamar will miss some time with his injury. We've been in this position before with Tyler Huntley, and things should change in a very predictable way (that we've already somewhat seen play out).
First and foremost, losing Lamar Jackson is the best thing that can happen for Mark Andrews' fantasy value. Huntley gets panicky quickly, and when he gets panicky, he dumps the ball off to Mark Andrews. Last season, Andrews finished as TE1 on the year thanks in part to his time with Huntley under center. With Jackson, he was no slouch, averaging 8.4 targets, 5.6 receptions, 75 yards, and 16.67 PPR points per game. But, with Huntley, that jumped up in every category: 9.9 targets, 7.3 receptions, and 87.7 yards per game. In this one, he finished with 7 targets, 4 catches, and 58 yards against the extremely stout Denver Broncos defense.
As for everyone else… who knows? There were different #2 targets in three of the five games with Huntley under center, Devonta Freeman, Rashod Bateman, and Marquise Brown all getting the honor at different times. That tells me that we can't start any pieces of the Ravens' passing game outside of Mark Andrews as long as Huntley is under center. The run game is also a mess. Except for Mark Andrews, this offense appears to be hands-off until Lamar Jackson returns, or we get some stability and certainty in the passing pecking order.
Is Zonovan Knight the Man in New York?
Zonovan Knight finished week thirteen with 16.8 PPR points, totaling 15 carries and 5 targets for 118 yards and 16.8 PPR points. There are no two ways about it, he obliterated the Minnesota Vikings' run defense, but a massive chunk of that came on a 48-yard run. Granted, you can't take that away, but it also wasn't the down-to-down dominance implied by the box score. Still, he led the backfield with 20 touches, and Ty Johnson & James Robinson combined for 11 touches. I'm a huge fan of what Bam Knight did in this game. Still, the Jets were taking on an eminently beatable defense, as the once-stout Minnesota Vikings' run defense did not give up a single double-digit fantasy day to an opposing running back from weeks five through nine, has now given up six double-digit PPR days to opposing running backs in the last four games. So, the production is extremely encouraging from the New York rookie, but the defense was a sieve, primed for Zonovan to take it down. Luckily for fantasy football, however, that's not the only interesting development in the Jets' backfield from this one.
Ty Johnson finished the week with 7 targets, 6 catches, and 38 yards (and one carry for three yards). But, he finished with over 10 PPR points. He also, and more importantly for his future, finished with those seven targets. This marks the fifth game in Mike White's career where he lodged significant snaps, and Ty Johnson has at least six targets in four of them. Clearly, Ty Johnson and Mike White have a connection, and as long as the Mike White-Ty Johnson-Zonovan Knight triumvirate is in the Jets' starting lineup, then both Ty Johnson and Donovan Knight are borderline RB2/flex players in PPR leagues.
Want more 2022 fantasy football discussion? Check out these links!
Discord!
Podcast!
Patreon!
Twitch!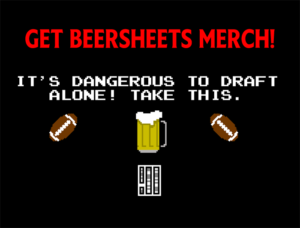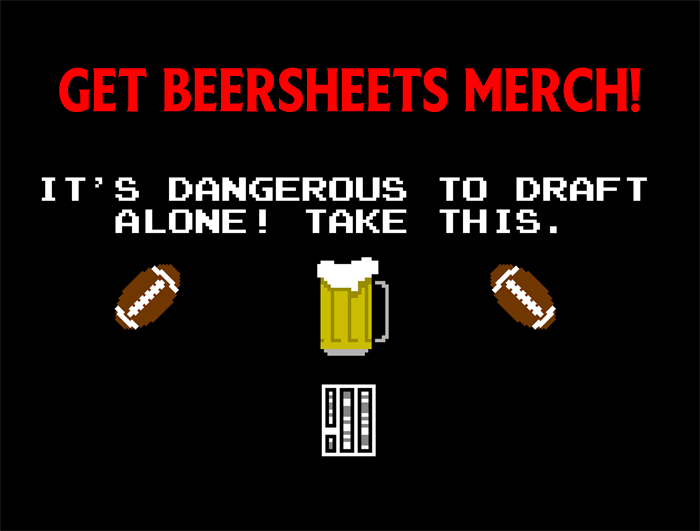 [Image Source: https://upload.wikimedia.org/wikipedia/commons/6/6c/Jimmy_Garoppolo_2019_%28cropped%29.jpg, cropped under CC BY SA 2.0]