I'm not going to mince words with you… this week is rough for trying to find streaming players. There are some key teams on bye (Jaguars, Dolphins, Seahawks, Buccaneers), key teams that played on Thursday Night Football (Green Bay and Tennessee), as well as some teams with streamable players having absolutely brutal matchups (Cleveland at Buffalo, Colts versus Eagles, and Cardinals versus 49ers, just for example). So, we are going to have to temper our expectations for streamers this week. It's tough out there in these streets, but that doesn't mean that I didn't dive down to find some guys available in at least 50% of leagues for you to start this week. I also didn't shirk my responsibilities to those of you in competitive leagues looking for someone at each position available in at least 90% of leagues. Let's get into it!
Quarterbacks
(this is where things get ugly)
Jared Goff at N.Y. Giants (50% rostered)
On paper, this isn't a great matchup. But, again, we are fighting for our lives here, this week. While I prefer Marcus Mariota below, Jared Goff should have a decent floor game. The Giants, on the balance of the season, give up the 13th-fewest fantasy points to quarterbacks, meaning that this is a negative matchup. They just limit big games from quarterbacks, as everyone who played against the G Men since week five had at least 15.76 fantasy points, and that was Davis Mills last week. They started the year strong, stifling backups Baker Mayfield and Cooper Rush, and Justin Fields before the Bears figured out what makes Justin Fields good. The Giants have allowed an average of 17.5 points since that Justin Fields game, but with nobody getting below 15 points and nobody getting above 20 points. It's been a narrow band of outcomes, which is allowing the good matchups they crushed early on to rule the day.
As for Jared Goff, he sure is a quarterback in the National Football League. One for the Detroit Lions, no less. As my mom always said, "if you have nothing nice, to say, don't say anything at all." Goff started the year hot, notching multiple touchdowns in three of four games, including two four-touchdown games. Unfortunately, he has 4 touchdowns in the five games since then. But, he has been with and without D'Andre Swift, Amon-Ra St. Brown, and Josh Reynolds at various points in there. He has Swift and ARSB back, and just game-managed his way to 27 points in the last two games. It's nothing exciting, but again, we're dying out here.
Marcus Mariota versus Chicago (37% rostered)
If you want excitement for a streamer, then look no further than Marcus Mariota. But exciting in the same way that it was probably exciting to be around Twitter in the last couple of weeks. Mariota has finished with at least 17.9 fantasy points in four of his last six games, meaning that he should have a nice floor, right? Wrong. He has 12.06 and 7.56 points in those two other games in that sample size. Mariota is the living embodiment of Rich Hribar's Konami Code Quarterback, a guy who takes advantage of the point disparity between rushing and passing yards and touchdowns, and who gets extra fantasy points because of it. To wit: Marcus Mariota is QB11, and is fifth in the league among full-time starters in the percentage of fantasy points coming with his legs (33.4%, between Jalen Hurts and Josh Allen). So, it doesn't really matter what you think of him as a quarterback, he rushes enough to make up for it.
The Bears are a neutral matchup, as in they're literally in the middle of the league in fantasy points allowed to quarterbacks. Granted, they've given up at least 24 points to two of the last three quarterbacks to play them, but those two quarterbacks were also Dak Prescott and Tua Tagovailoa. The name of the game against the Bears is to expect the very expected, at this point. High-passing quarterbacks throw for a lot (Tua had 300 and 3), and rushers will rush (Daniel Jones had 6 rushes, 68 rush yards, and two touchdowns). So, expect a top-fifteen game from Mariota in this one, and you can snatch him up off the waiver wire.
Baker Mayfield at Baltimore (5% rostered)
Hey, I told you that it was bleak down here. P.J. Walker sprained his ankle so the erstwhile starting quarterback in Carolina will return for at least a week, provided he doesn't end up in concussion protocols for whatever this was after the Carolina win last week. The last time we saw Baker Mayfield finish a game, he took two touchdowns to the Bengals en route to a 14.2-point fantasy day. Granted, this was complete garbage time and the Bengals had one foot on the bus, but it still happened. Baker's struggled this season, getting wiped out by the Cardinals and the 49ers in consecutive games before finding himself on the pine. The Ravens are also an iffy matchup, what with the Ravens coming around and holding three of the last four quarterbacks they've faced under 14 fantasy points. But, at this point, it's either Baker or Kenny Pickett, who has 2 touchdown passes and 8 interceptions on the season. I told you, it was bleak!
Wide Receivers
Parris Campbell versus Philadelphia (28% rostered)
The Eagles are strong against wide receivers, Terry McLaurin and Taylor Heinicke going YOLO mode last week notwithstanding. They give up the tenth-fewest fantasy points to receivers, but that's because they keep everything in front of them thanks to having one of the best secondaries in the league. The Eagles allow the sixth-lowest air yards per completion in the game, with the average completed pass traveling just 4.92 yards in the air. That is absolutely perfect for Parris Campbell with Matt Ryan at the helm. In the last three games with Campbell and Ryan as the primary connection for the Colts' passing game, Campbell has 32 targets, 24 receptions, 203 yards, and 3 touchdowns.
However, Campbell's average depth of target, and not his overlying stats, is the key part of this stream is his air yards per target in this time frame: 4.66. To put it succinctly: Parris Campbell and Matt Ryan do exactly what the Eagles' defense is set up to allow. He is the apple of Matt Ryan's eye and should have another great PPR  game this week.
Darius Slayton versus Detroit (24% rostered)
At this point, I am going to say that Darius Slayton is the wide receiver to have in New York. Granted, that could be (and probably is!) wrong since they seemingly change out preferred receivers as often as some of us change out our underwear (and it's fast for WR, not so much for underpants). Still, Slayton has three straight games of fantasy relevance, getting 16 combined targets in those three games, which he's turned into 4 catches for 73 yards per game, kicking in two touchdowns in those three games. Brian Daboll is tapping his "squint and pretend like he's Stefon Diggs" center of his brain for game planning, which leaves Slayton wide open with plenty of room for YAC (he had 76 of his 95 yards after the catch last week).
The Lions are one of the worst defenses at stopping opposing big-play receivers, allowing the most yards per reception and yards per target, meaning that the plays are big, and they are frequent, thanks to the Lions allowing opposing teams to convert a high number of targets into receptions.
DeMarcus Robinson versus Carolina (4% rostered)
With Rashod Bateman out for the year and Mark Andrews dinged up, the Ravens need to turn to their deeper receivers in this corps, and given that this is one of the more shallow receiver corps in the NFL, they come out with rookie Isaiah Likely, return specialist Devin Duvernay, and DeMarcus Robinson. While Duvernay gets all the publicity because he's a dynamic return man, it's actually Robinson who has benefitted from a distinct lack of Rashod Bateman. Bateman suffered his injury 13 snaps into week eight, so it's essentially been two full games for Robinson and Duvernay. In those two games, Robinson has 12 targets, and Duvernay has 5. That explains why Robinson has 7 catches for 76 yards, and Duvernay just 5 catches for 36 yards. Robinson also leads Duvernay in red zone targets in the last couple of games, getting three of them (including an overthrow in the end zone) to one for Duvernay. With a week off to game plan, it's likely that they get Robinson more involved, as well.
This week, the Ravens take on the Panthers, who allow the ninth-most fantasy points per game to receivers. Last week, they gave up 11.7 and 14.8 PPR points to KhaDarel Hodge and Drake London, respectively, with enough production left over for Damiere Byrd to get a respectable 8.8 PPR points. This is a great matchup for the Ravens' passing game to get on the right track by featuring Robinson and Duvernay.
Running Backs
Isiah Pacheco at L.A. Chargers (43% rostered)
Jerick McKinnon at L.A. Chargers (20% rostered)
Pacheco and McKinnon get the one-two punch here, mostly because the Chargers showed last week that two running backs can turn in productive weeks against them. Last week, Christian McCaffrey finished as RB11, and Elijah Mitchell finished as RB29 against these Chargers, combining for 40 opportunities between them. This came off of the prior week, where Cordarrelle Patterson and Tyler Allgeier notched 18.3 and 13.3 PPR points, respectively. This is the pattern for the last two games, and in fact, every game where they've had two backs in complementary roles: CEH/Jerick McKinnon week two (15.8/9.6), James Robinson/Travis Etienne (20.6/10.5) week three, Dameon Pierce and Rex Burkhead (25.9/14.9) week four, Nick Chubb and Kareem Hunt (25.4/14.7) in week five, and the aforementioned Falcons and Niners in weeks nine and ten.
While I doubt that the Chiefs will run the ball as much as the 49ers did, they should run a lot, as Mecole Hardman, JuJu Smith-Schuster, and Marquez Valdes-Scantling all missed practices this week with maladies. No matter how many touches they get, both of these backs should produce extremely well in the roles they've inherited thanks to Clyde Edwards-Helaire's ineptitude. Pacheco handles the rushing, and McKinnon handles the receptions. McKinnon has 8 targets and 6 catches in back-to-back games while getting just four carries. Pacheco, on the other hand, has 21 carries (16 last week) in the last two games, with just one target. Clyde Edwards-Helaire, fully usurped by these two, has 8 opportunities in the last two games combined while playing 21 total snaps.
Trestan Ebner at Atlanta (4% rostered)
First and foremost: Trestan Ebner is nowhere near as good as Khalil Herbert, who the Bears put on IR this week. Herbert was one of the premiere young backs in the league, and he was in the top five in yards per touch among running backs this year. Ebner is not that, not even close. He's a pass catcher with good athleticism and very little in the way of hard-nosed running. That was his calling card at Baylor, though in his first stint, spelling David Montgomery, he had 13 rush attempts and 3 targets in two games. Ultimately, he's a part-time back and one that draftniks praised for his versatility. And this week, that's all we need.
David Montgomery will get the bell cow work without Khalil Herbert, and Ebner will work in around the edges. But, this week they get the Atlanta Falcons, who are fresh off of getting gashed twice by D'Onta Foreman, as well as Austin Ekeler, Joe Mixon, and Leonard Fournette in their last five games. You can beat them with running backs. Only two backs have more than 4 targets against them this year, but both scored touchdowns. Ebner is a prayer, but one that just might be answered.
Tight Ends
(this is where things get ugly again)
Foster Moreau at Denver (30% rostered)
Call me Mikey Walsh, baby, because this is our time down here. Walker Kelly and I are seemingly all alone on the Island of Foster Moreau, and I'm not entirely sure why! Moreau is a talented receiver who the Raiders have tasked with taking over for Darren Waller, and he's had at least five targets in four-straight games, turning in two games of 9+ PPR points against the Saints and the Colts. This week, he gets the Denver Broncos. While Denver is a good defense, you can beat them with the tight end (they are middle-of-the-pack against the position). Tight end luminaries like Donald Parham, Evan Engram, and Austin Hooper have notched at least 8 PPR points against them in the last three games. Moreau should get a chance to add himself to that list, as the talented receiver will get his time to shine against the Broncos.
Or he'll get 2 catches for 21 yards, but if you had Dallas Goedert or Zach Ertz everywhere, like me, you're floundering.
Juwan Johnson versus L.A. Rams (22% rostered)
At this point, I'm not entirely sure if Juwan Johnson is good or not. But, he's getting plenty of opportunities to produce. Johnson has finished with at least 8 PPR points in four of his last five games, and at least 12.2 PPR points in three of his last four. He's dominating for the Saints in and around the goal line, scoring four touchdowns in his last four games. This week, he gets the Rams, who give up the fewest points to tight ends, but have gotten crushed by the last two tight ends to play them. Granted, one was George Kittle, but the other was Cade Otton. Zach Ertz probably would have made it three in a row, but the dastardly cowards destroyed his knee before he had a chance to crush them (I'm not bitter, I'm not mad. I'm just disappointed).
Trey McBride versus San Francisco (4% rostered)
I mean, who knows, right? The Cardinals lost Zach Ertz for the season, and Trey McBride was alongside Isaiah Likely as my tier-one tight end entering the NFL Draft, so now that he's getting a chance to shine, he could do something. McBride was the 2022 Mackey Award Winner, so he's definitely talented, and the Cardinals have thrown to the tight end 75 times this year, the sixth-highest figure in the league. So, he should get a lot of opportunities to produce. Unfortunately, his relevance window opens up against the 49ers, who give up the eighth-fewest fantasy points to opposing tight ends. They've only given up games of over 7.5 PPR points to Tyler Higbee, Travis Kelce, and Kyle Pitts. But, those are the only notable tight ends that they've played. So, it's a real "chicken and egg" situation with the defense. This is a deep three-ball, and I'm not entirely sure if it will work out. Again, as I said: it's ugly out there.
Want more 2022 fantasy football discussion? Check out these links!
Discord!
Podcast!
Patreon!
Twitch!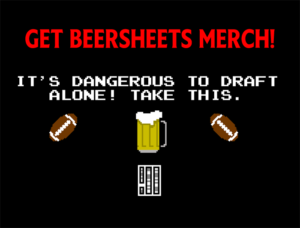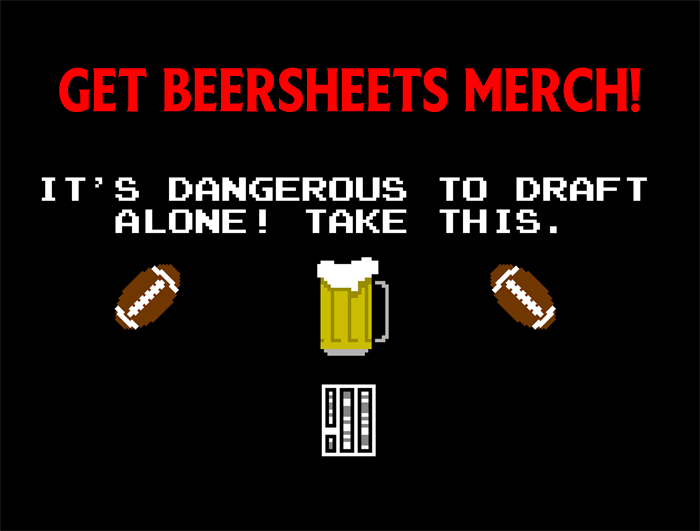 Image Source: https://upload.wikimedia.org/wikipedia/commons/f/f1/Darius_Slayton_%28cropped%29.jpg under CC BY SA 2.0