Last week, we finished our What to Remember series, and those pieces started my brain humming. There have been some overarching trends for each position this season. So, this is the first in a four-part series about each position. As they sit at the top of the position list on every fantasy football site, we start with quarterbacks. Quarterback is an interesting position. We had a cheat code to victory through quarterbacks. Unfortunately, that has gone from a luxury to a necessity.
Rich Hribar dubbed it the "Konami Code," named after the sequence of inputs in Nintendo Entertainment System games made by Konami for various cheats. For a long time, it was an easy way to find cheap quarterback value. Usually, it came in the later rounds of fantasy football drafts. Unfortunately, fantasy football is not a single-player game. The Konami Code proliferated, buoyed by a change in the game and an influx of dual-threat quarterbacks. It went from a way to get extra lives in Contra to something you needed to do to win. Like if everyone in Fortnite suddenly had infinite ammo and every possible weapon. You need to input the code or play the game on Hard Mode.
The original Konami Code article came in 2013. At that time, 8.55% of all fantasy points scored by the top-ten quarterbacks came from rushing statistics. Of the top three, only 4.32% of their fantasy points came from rushing (Peyton Manning, Drew Brees, and Andy Dalton). Above all, it was really a way to find cheap back-end value. QB7 through QB12 saw 12.48% of their fantasy points come from rushing statistics.
Then, things changed. In 2014, the top-three ended up with 7.71% of their fantasy points coming from rushing statistics. If you look at two-year increments, the top-three at the position relies on rushing an increasing amount:  2015-16 (10.9% from rushing) begat 17-18 (12.06% from rushing) begat the boom in 2019 and 2020 (19.25% of top-three production came from rushing). It's a huge increase, certainly driven by the explosion of multi-talented players like Patrick Mahomes, Lamar Jackson, Josh Allen, Deshaun Watson, Dak Prescott, and Kyler Murray. Moreover, tossing in lower-level rushing threats like Russell Wilson and Ryan Tannehill and you can see why having a Konami Code quarterback have gone from a luxury to a necessity.
In 2019 and 2020, when the Konami Code QB boom really took off, the average percentage of fantasy points scored from rushing in the top-12 was 14.15%. The big boys, the top-three, the number was 19.98%; almost one-in-five of their points came from rushing. That was unheard of before the 2020 Konami Code QB boom. Moreover, there's also been a corresponding drop in quarterbacks who get their fantasy points from rushing down the leaderboard.
In 2019 and 2020, quarterbacks 13 through 18 (top-end QB2s) obtained 7.78% of their fantasy points from rushing the football. That is the lowest two-year stretch since Rich Hribar's Konami Code article. That number was 9.32% in 2017-18, 10.02% in 2015-16, and 9.50% in 2013-14. This makes sense. As rushing quarterbacks become more plentiful, the statue QBs end up getting pushed down the ranks. Guys like Derek Carr and Tom Brady and Kirk Cousins find their values depressed, despite their passing totals. Aaron Rodgers needed 48 passing touchdowns to offset not running anymore. Had he passed touchdowns at his career-average rate, he would have ended up QB10 on the season… and he has the second-best touchdown rate of all-time.
Using a Konami Code quarterback once meant you were ahead of the game, that you were at the cutting edge forefront of fantasy football strategy. As the NFL evolves and as fantasy football players gain savviness, the reason for them has changed: they are a necessity. Therefore, if you want to compete in your 2021 fantasy football leagues, it's time to do the unthinkable: reach for a quarterback. That is to say, you need to make sure you have one of these running QBs. Fantasy football is changing into a game of haves and have-nots. Of the four quarterbacks on the most fantasy football title-winning rosters this season, three of them were dual threats. The fourth threw almost fifty touchdowns. You have to go out and get a rushing quarterback if you want to compete in your 2021 fantasy football league.
[UPDATE 02/18: I just saw a great thread by Twitter user @MikeMeUpP going into additional detail. It predates this article by about a month, and I may have tangentially absorbed the idea from seeing it. I cannot be certain, but I also cannot abide maybe not giving credit where it might be due. You can see it here:]
If this has you hankerin' for some fantasy sports, try out Fan Duel! That link lets them know we sent you! It also gets you a 20% deposit match up to $500!
Then, follow Football Absurdity on Twitter!
After that, get free fantasy football advice by joining our Discord!
Finally, if you like what you read here, check out our podcast and our Patreon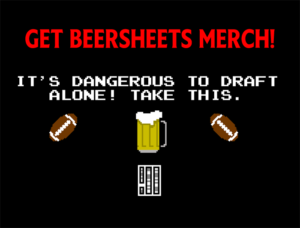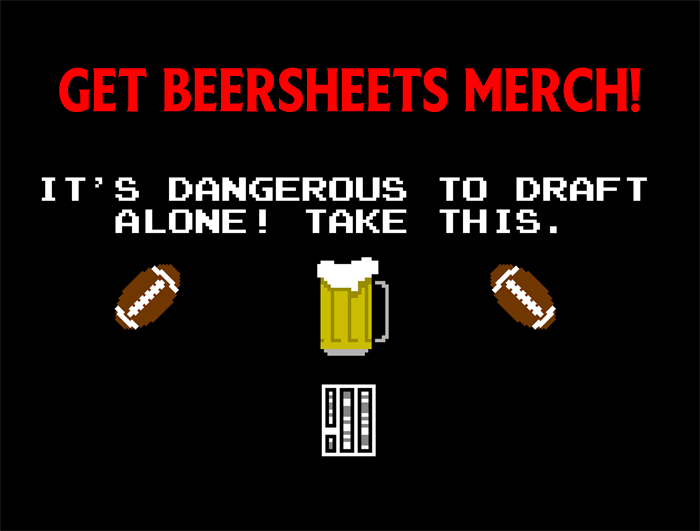 (Source: https://upload.wikimedia.org/wikipedia/commons/thumb/e/e6/Josh_Allen_%2843569465444%29.jpg/800px-Josh_Allen_%2843569465444%29.jpg under https://creativecommons.org/licenses/by/4.0/deed.en)