As these articles get more and more popular, I've been getting continued requests from those within the fantasy community to come be a guest consultant on my betting article. Now, my old method of verification (Twitter checkmarks) has become as useless as an underground tunnel made only for hybrids, I'm kinda winging it. Luckily, I found a guest this week, and it's less a "person" and more a "manifestation of my insecurities AKA the ghost of takes past," it's the Fantasy Receipts Twitter account! (Please note I didn't actually get that mystery person/people for this article, I just want to get out ahead of all my bad takes so I don't get kicked in the nuts for being high on Darnell Mooney this offseason).
We went 2/4 last week, including ANOTHER LSPOTW victory! Suck it, everyone!
Sleeper 3 Leg Parlay: OOPS ALL OVERS!
Justin Fields OVER 71.5 Rushing Yards
Cordarrelle Patterson OVER 44.5 Rushing Yards
Tyler Higbee OVER 43.5 Receiving Yards
Rams/Saints UNDER 38.5
This line was originally closer to 40 when I wrote it down, but it's trending down. I know to be wary of betting the under when the total is so low, but I'm confident that these two terrible offenses can manage to make this game completely unwatchable! So, I consulted the ghost of takes past, and it turns out that I am completely screwed. Apparently, they intend to post a Tweet from July where I said Allen Robinson was a locked-in WR2 this year. I can't wait for my mentions to be filled with white dudes holding fish in their profile pictures calling me homophobic slurs! Maybe if this game hits the under I can pay my penance. If this game hits the over I might have to move to Truth Social for peace and quiet.
Lions (+3) vs. New York Giants
Do you know what sucks about Fantasy Receipts? They love to dunk on small, independent fantasy dweebs like me, jamokes with day jobs who just love to write about and talk ball and do research (GRIND TAPE) at night or on weekends. Listen here, miserly ghost: go mess with all those Sirius XM fantasy nerds that are not only wrong WAY more than I am, but also spend 10 minutes per on-air hour trying to get poor dorks to sign up for their premium websites! Don't believe me? Yeah, go off and TRY to find me burying Amon-Ra St. Brown this offseason because foolish tweets like that don't exist. I expect the Lions to outpace the Giants, forcing them to score more than they're used to, and sneaking out of New Jersey with a victory. Please do this for me, Jared Goff: if I'm wrong and you don't cover, they're gonna make me post problematic Tweets that I didn't actually write, and I'm not cool enough to leave Twitter for a week, come back with a new profile picture, and never apologize!
Raiders/Broncos UNDER 41.5
The first annual Krusty the Clown "What the Hell was That?" Bowl! Every Denver and Vegas game this week has left me looking like Krusty, cigarette dangling in shock at the incredible incompetence unfolding before me. Last month these two teams met and posted a total of 55, but somehow both of these teams are now worse…? The Broncos' already shameful offense is now missing Javonte Williams and Jerry Jeudy, and Derek Carr has reached the "crying during press conferences" portion of the standard NFL team meltdown script. Why don't the Raiders just take all their excess capital, bet against the Raiders, and then use that money to hire a new coach? Is gambling even legal in Denver? How could a loving God allow a game like this to exist? I'm left with more questions than answers. 
Now, look here, you anonymous Twitter account: we know that you hide your identity because you took Russ as a surefire top 5 fantasy QB this year. I know this! It's the truth, no need to deny it. It's okay, Fantasy Receipts, it's okay. Let's hold hands and admit we were both wrong about people playing in this game, only I was wrong about the Carr/Adams connection (which actually makes sense, unlike you, IDIOT). This game is gonna be a field goal fest, so I hope Brandon McManus is excited to get a Chick-Fil-A coupon every time he comes back to the sidelines. Let's ride…?
LSPOTW: Texans ML
Fun fact for those of you who weren't around at the time, but it's a pretty commonly accepted truth that Ron Rivera was going to threaten Lovie Smith's job when both were on the Bears, so the team let him go. REVENGE is a dish best served by Dameon Pierce. Let me be, uh, clear: YES, I RANKED TYLER BADIE OVER DAMEON PIERCE BEFORE THE DRAFT. I own that. I will take that L, put it in a gravity bong, and smoke it until I throw up all over Daniel Snyder's yacht. The patented Lovie Smith Cover 2 will force Taylor "Kirk Cousins" Heinicke to play a ball-control style West Coast passing attack, which will lead to interceptions, which will lead to a Texans win. 
I'm gonna end this with a controversial statement, a statement that I believe will ring true until the end of time: Kirk Cousins is the white Taylor Heinicke. 
Total: 22/46
LSPOTW: 6/10
Want more 2022 fantasy football discussion? Check out these links!
Discord!
Podcast!
Patreon!
Twitch!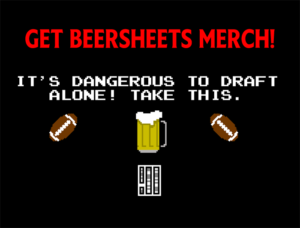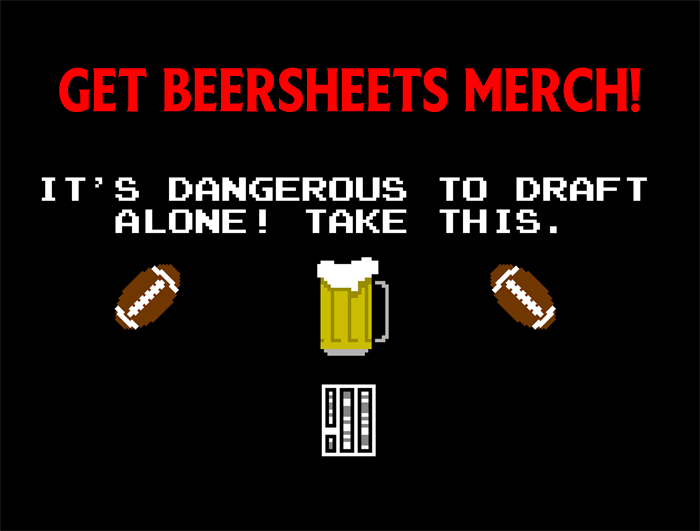 [Image Source: https://upload.wikimedia.org/wikipedia/commons/a/ad/Taylor_Heinicke_%2850832406158%29.jpg, cropped under CC BY SA 2.0]