The Eagles-Texans game was… weird. There's no other way to put it. The best team in the NFL played the worst team in the NFL, and as the saying goes: any given Sunday Thursday. Well, the better team ended up winning this one (duh) as the Eagles took down the Texans, with a final score of 29 to 17. The Texans Texaned, and the Eagles Eagled (and those have two very different definitions), but did anything worth worrying about for fantasy football happen in this game? Not really! But, I still feel obligated to put something out, so let's put on our thinking caps and find a thing to think about from each team to really noodle over on Thursday Night Football!
Should We Downgrade DeVonta Smith?
We keep regarding DeVonta Smith as a set-and-forget receiver. In theory, he's the #2 receiver for the best team in the NFC, with a high-powered offense that can move up and down the field at will. In reality, he's the third option (behind Dallas Goedert) in a run-first offense that lets A.J. Brown and Jalen Hurts snap the defense over their knee at will. Smith is suffering from the same basic issues that every other receiver dealt with on the Titans for the last few years: the pass offense is built around getting A.J. Brown the ball as much as humanly possible, and the run offense is even more powerful.
In Tennessee, it was Derrick Henry running the ball 30+ times per game for well over 100 yards. In this one, it was Miles Sanders, Jalen Hurts, Kenneth Gainwell, and Boston Scott combining to finish for 143 yards. is on pace to finish outside the top 36 at receiver for the fifth time in eight games this year, which makes him, at best, a flex option. That's what he is, and that's how we should regard him: as an extremely talented version of Nick Westbrook-Ikhine. He will pop, but he is not a player that you should go out of your way to keep in your lineups.
Can We Trust Any of the Texans' Receivers?
With Brandin Cooks on the shelf with an acute case of, "sorry buddy, we really tried to trade you but we had no takers," the Texans turned to a mix of Phillip Dorsett, Chris Moore, O.J. Howard, Rex Burkhead, and Brevin Jordan. Why such a comprehensive list of seemingly random Texans players? Those were the five guys that had more than one target for the Texans in this one. Something called a "Teagan Quitoriano" caught a two-yard target for a touchdown, but that was his only score in this one. It was also literally the only target that he's ever had in the NFL. But, can we take anything from any of this? Well, first off, Davis Mills only threw the ball 22 times, so those 5 targets each represent 22.7% of his targets, which on a normal day when Davis Milles throws the ball about 34 times, comes out to about 7 or 8 targets. This came down to the Texans' coaching staff likely having no idea how to work an offense on a short week without Brandin Cooks. So, that's on them.
But, if Brandin Cooks doesn't return, you can throw some trust into Chris Moore in an, "oh my God, I just need to get some points this week," sense. He has two touchdowns in his last three games, but he also had a game last week where he played over 60% of snaps without a target. So, he's prone to wind sprint games. Ideally, you don't try to squeeze blood from this turnip that's only seen Brandin Cooks finish as a top-36 wide receiver once. Do you think that without Brandin Cooks that Chris Moore or Phillip Dorsett will crack that code? Please.
Want more 2022 fantasy football discussion? Check out these links!
Discord!
Podcast!
Patreon!
Twitch!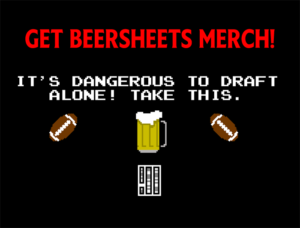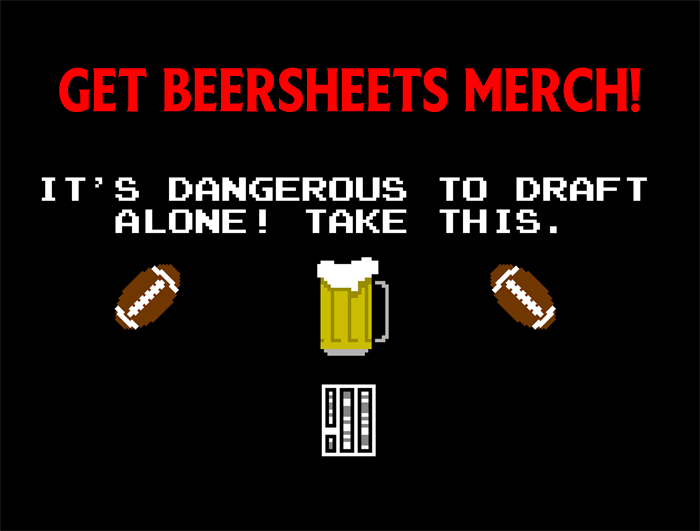 Image Source: https://commons.wikimedia.org/wiki/File:Davis_Mills_2021.png under CC BY SA 2.0