The last nine weeks have certainly been a whirlwind. Just like every other year, we know that changes aren't permanent, but change is, in the NFL. This means that we have to go with some real gut checks when we decide who to start or sit on a given week. But, never fear, we're here to help you with some tough start or sit decisions for week ten. Let's dive in!
Quarterbacks
Justin Herbert at San Francisco
Headed into the season, numerous people had Herbert as their QB1. He was a consensus top-three guy, behind Josh Allen and Patrick Mahomes, so nobody is clean from wearing his precipitous drop this season. He's finished as a top-five quarterback just once. Coincidentally, it was week one, the only game in which he had a complete and intact set of rib cartilage. Herbert gritted it out through his injury, but his production suffered. Since that game, he has 274 passing yards, 1 touchdown, and 0.7 picks per game. Granted, missing Keenan Allen and Mike Williams for large chunks of the season hasn't helped, but Gerald Everett and Josh Palmer have picked up the slack. But, Herbert is on a cold streak, ranking eighteenth or worse in his last four games.
This week, he gets a tough opponent with the 49ers. San Francisco has allowed two quarterbacks over 17.5 points in a game this season: Patrick Mahomes, and Marcus Mariota. Mahomes is Mahomes, and he smacked down the Niners, and Mariota did it with a rushing touchdown. Unfortunately, with his ribs injury, the Chargers aren't letting Herbert run so much, so that's not an avenue for production for him. I am going to sit Justin Herbert this week against a stout 49ers defense on Sunday Night Football.
Justin Fields versus Detroit
I don't know why I need to do this, but I have seen a lot of questions about Justin Fields on Twitter dot com. START JUSTIN FIELDS and start him until further notice. Sure, he broke the quarterback rushing yards record by rushing for 178 yards last week, but he also threw three touchdowns. He's on fire right now and gets the Detroit Lions this week. The Lions successfully stopped Aaron Rodgers last week, but apparently, Aaron Rodgers forgot to get immunized from sucking in what might be the last game you start Rodgers this year. The Lions allow the third-most fantasy points to quarterbacks after smushing Rodgers and Dak Prescott in two of the last three games. Justin Fields should have a massive game this week and has an outside shot at finishing as QB1 again. If Josh Allen doesn't play this weekend, I would start only Patrick Mahomes and Jalen Hurts ahead of him.
Jimmy Garoppolo versus L.A. Chargers
The King of Vibes isn't necessarily that good of a quarterback, but he's comfortable in Kyle Shanahan's system and has more than enough weapons to make it all work. With Deebo Samuel and Kyle Juszczyk both tracking to return this week, he'll be at full strength with Christian McCaffrey, Samuel, George Kittle, Brandon Aiyuk, and Juszczyk. Garoppolo is riding an incredible streak of floor games, notching at least 230 passing yards and two touchdowns in four-straight games, notching at least 16.3 points in all four games.
The Chargers don't make for a difficult matchup, either. They are a neutral matchup for quarterbacks not because they crush opponents, but mostly because they prevent the massive game. Trevor Lawrence's big game and Marcus Mariota's terrible game offset, but other than them, everyone scored between 13 and 18 points. If you are in a bind and need someone to finish as QB11, then you should start Jimmy Garoppolo.
Running Backs
Eno Benjamin at L.A. Rams
It was a good ride for Eno. With James Conner on the sidelines from weeks six through eight, Eno Benjamin averaged 74 yards per game on 12 carries and 4 receptions. While he only scored once, he still provided a nice PPR floor, as he had plenty of opportunities while playing on an average of 78% of snaps. Well, James Conner returned last week, and Eno Benjamin went right back to what he did before Conner's injury. In the first five games of the season, Benjamin averaged 6 carries, 2.5 catches, and 46.6 yards per game, on 34% of snaps on average. With Conner's return, he dropped back down to 4 carries, one target, and 27% of snaps.
This week, the Cardinals take on the Rams, who (Christian McCaffrey aside) completely stymie opposing running backs. They've allowed three games over 10 PPR points to running backs not named Christian McCaffrey, and it took Leonard Fournette 16 opportunities to squeak out 11 points last week. I doubt Eno Benjamin gets enough touches for me to feel good enough to start him, so I want to sit Eno Benjamin.
Antonio Gibson at Philadelphia
Gibson is coming off of a down week against Minnesota, where he had 14 opportunities that he turned into 47 yards. This marks his third-straight game with at least 13 opportunities, but last week showed that he can fall to the opponent, as he had exactly 77 yards and a touchdown in his two prior games. This week, he gets a tough matchup against the Philadelphia Eagles, a game where the Commanders should be trailing, which means a lot of targets, which means a lot of Antonio Gibson (since J.D. McKissic apparently fell into the Springfield Mystery Spot). It also means very little Brian Robinson, who seems to be good at rushing the ball for a few yards then falling down, and that's it. Despite the matchup against the Eagles, I am going to start Antonio Gibson with the idea that he should get seven targets again, and finish in the RB20-RB24 range.
Jamaal Williams at Chicago
D'Andre Swift's return from injury was supposed to be the death knell for Jamaal Williams' week-to-week value. But, not so fast, as Swift took a step back last week, going from 55% of snaps to just 16% of snaps. Head Coach Dan Campbell also stopped speaking as glowingly of Swift's prognosis, going from, "We want to make sure he's up to feeling himself and that we can get the most out of him. Whatever those are, even if that's 10 reps," to being "hopeful [they] can give him a little bit more this week." To me, that screams that Jamaal Williams is still on the large side of the platoon. Not necessarily because he's more talented, but because he's healthier. But, he also has a nose for the end zone, which is why I want to start Jamaal Williams this week.
Williams' penchant for scoring touchdowns in bunches will be on full display this week, as the Chicago Bears have allowed 12 running back touchdowns on the season, which ties them for fifth in the league in the category. Despite the talent gap, because of Swift's injury, Jamaal Williams is still the starter. You can ride with him this week.
Wide Receivers
Diontae Johnson versus New Orleans
Diontae Johnson will eventually have a good fantasy day, but it's anyone's guess when that might happen. He's a top-fifteen receiver in expected fantasy points, probably because he ranks eleventh in targets per game, with 9, but he's WR44 in actual, real-life fantasy points. There's a lot that goes into this, but having zero targets and an amalgamation of Kenny Pickett and Mitchell Trubisky at quarterback doesn't help matters. Diontae is 160th in yards per reception, and 126th in catch rate. There's just nothing there that's worth going out of your way to start on a weekly basis, other than targets. Despite the matchup, I find it difficult to do anything but sit Diontae Johnson if you have any other options this week.
Gabe Davis versus Minnesota
Gabriel Davis has had an up-and-down season this year, alternating between two weeks inside the top twenty at the position, and two weeks outside the top fifty. By pattern, he should be a start, what with two bad weeks in a row and a good matchup. Unfortunately, given his quarterback circumstances, I am going to sit Gabriel Davis wherever I might have him. The Vikings are a top-ten matchup, but Davis will have one of two quarterbacks this weekend: Case Keenum, or Josh Allen with a bum elbow. Neither bodes well for a big Gabe Davis game. It's pretty straightforward, which means he's going to go 3/150/3, of course.
Tight Ends
Tyler Higbee versus Arizona
Tyler Higbee hasn't had a good game for over a month, with his last game with over 3.5 PPR points coming back in week five against the Cowboys, where he had 10 targets, 7 catches, and 46 yards. Since then (in just three games, mind you), he's had 9 targets, 3 catches, and 22 yards. There hasn't been much to brag about for the former hate crimer, but you should still start Tyler Higbee this week. Why? He takes on the Arizona Cardinals, a team that traverses the country giving opposing tight ends a hand up, with them allowing the second-most fantasy points to tight ends in the league. They've allowed at least 13 points to the position in five-straight games. Seven tight ends have at least five targets against them, and those players average 16.04 PPR points.
Robert Tonyan versus Dallas
"Big Bob" Tonyan was supposed to be one of Aaron Rodgers' go-to targets this season in what we hoped would be a high-powered offense. Unfortunately, he has more than five targets just three times this year and has finished with double-digit fantasy points just once, and one of those games came when he scored a touchdown. The managers who have Tonyan in 51% of leagues need to have him score a touchdown in this one to have him feel like a good start. Unfortunately, the Cowboys have allowed just one touchdown on the season (in week eight, to Cole Kmet, which seems to have more to do with the Bears than the Cowboys, given how Chicago is rolling right now). They've allowed just one game over 10 PPR points as well, with Higbee pulling that off back in week five. The Cowboys are a formidable matchup for opposing tight ends, and because of that, I am going to sit Robert Tonyan this week… if you still have him on your roster.
Cole Kmet versus Detroit
Speaking of "having to do more with the Bears than the Cowboys," Cole Kmet has three touchdowns in his last two games, and the rolling Chicago Bears' offense is likely to give him another opportunity, or two, or three to score this week. The Bears are taking on the lowly Detroit Lions' defense, who allow the fourth-most fantasy points to tight ends, including four 8.5+ PPR games in their last three games since their bye. If Josiah Deguara and Peyton Hendershot can do it, then so can Cole Kmet. You can go ahead and start Cole Kmet with confidence this weekend.
Want more 2022 fantasy football discussion? Check out these links!
Discord!
Podcast!
Patreon!
Twitch!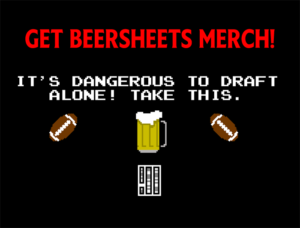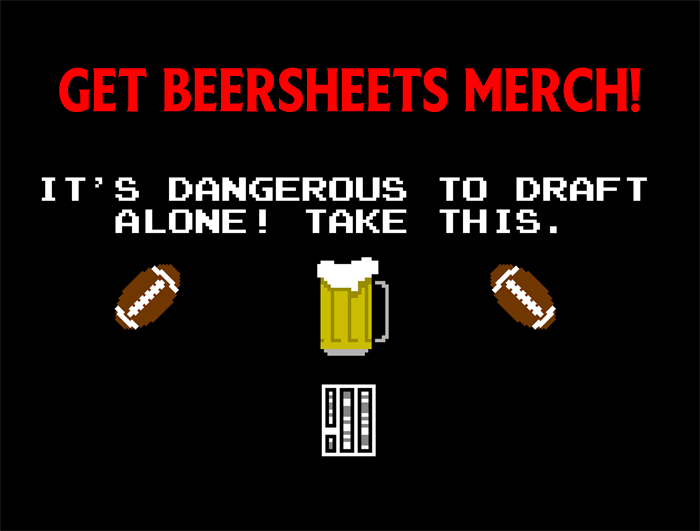 [Image Source: Eno Benjamin on Twitter]