It's time for the first byepocalypse of the season, and with that, we are looking for some one-week streamers, likely at every position. With six teams on bye, we are out a ton of players who we would normally be able to turn to, and we need guys for one week only. Never fear, we are here to help! Every week, we highlight three players available in at least 50% of Yahoo! leagues who you can snag and stream. For those of you who think that anecdotes ("that guy isn't available in my league, you bum!!!") outweigh data, we have a player at every position available in at least 90% of leagues. Let's dive in.
Quarterbacks
Marcus Mariota versus L.A. Chargers (30% rostered)
Marcus Mariota has quietly been a consistently good streaming option at quarterback this year. He has at least 17.98 points in three of his last four games, and did it against some tough competition, notching good games against Tampa Bay and San Francisco along the way. Mariota has a "by hook or by crook" method of gaining fantasy points, sort of like someone upgraded Taysom Hill and gave him free rein to do whatever all game long. Over the last four weeks, Mariota ranks fourth in quarterback rushing per game (46 yards), which helps make up for the fact that he has subpar passing numbers. Rushing also helps boost his touchdown scoring, as he has eight total touchdowns in the last four games, with his two picks last week as his only turnovers in that span. Mariota gets a Chargers team that is… fine. They're middle-of-the-pack against opposing quarterbacks, allowing only about 247 yards per game to the position, but also allowing 2 touchdowns per game to quarterbacks.
Ryan Tannehill at Kansas City (14% rostered)
The Chiefs allow the most passing touchdowns per game to quarterbacks, mostly because teams desperately need to play keep up with the Chiefs, so they throw a ton. That also explains why the Chiefs rank the sixth-most passing yards per game. All of that combines to make Kansas City the third-best matchup in the league for quarterbacks. Literally, every quarterback to play them this year has multiple touchdowns, and three of the last four (including Jimmy Garoppolo) had over 300 passing yards against them. Tannehill was a nice floor play for a while before the floor fell out from underneath him, but given that Malik Willis handed the job back to him last week with his 10 pass attempt, 55-yard effort against the Texans, Tannehill should be back under center, provided that his ankle cooperates.
[UPDATE: Tannehill is up-in-the-air to play on Sunday, but please don't pivot to Malik Willis. He was so bad last weekend… So bad…]
Taylor Heinicke versus Minnesota (9% rostered)
Heinicke has played two games this year, and has 14.44 and 22.06 points in them, against the Packers, and Colts, respectively, which is above the per-game averages for fantasy points allowed by both squads. That is to say, Heinicke has already crushed two marginal matchups this year, as both the Colts and Packers rank in the bottom half of the league in fantasy points allowed to quarterbacks. This week, Heinicke and the new-look (read, no more Nyheim Hines) Colts get the Vikings. The Vikings allow a ton of fantasy production through… whatever that player does particularly well, indicating that the defense doesn't have a weakness to attack, but that you can just go at it and perform well. Teddy Bridgewater threw for 329 yards and two scores, Kyler went for 326 and 3, while rushing for 36 yards, Jalen Hurts had two rushing touchdowns, and Justin Fields rushed 8 times for 47 yards against the Vikings. They're just annoyingly solid, and they don't lock down the quarterback particularly well. Expect two touchdowns (one rushing) out of Heinicke in this one, and enough points for you to not feel like an idiot for sticking him in your lineup.
Wide Receivers
Mecole Hardman versus Tennessee (40% rostered)
While the last time we saw Mecole Hardman, he was dominating the 49ers to the tune of three touchdowns, this doesn't have to do with that. Well, it doesn't have to do entirely with that. That game marked the third-straight game that Hardman scored at least 12 PPR points, to go with his 3/42/1 line in week six against Buffalo, and his 4/73/0 line in week five against the Raiders. The Chiefs also went out and got Kadarius Toney from the Giants, which doesn't scare me yet. Though, it does mean that this might be the last time that you can start Mecole Hardman. This week, he gets the Tennessee Titans, a team that allows the sixth-most fantasy points to opposing wide receivers. They have given up at least 11 PPR points to five different receivers in the last three games, and Hardman and JuJu Smith-Schuster should make that seven in their last four.
Joshua Palmer at Atlanta (39% rostered)
With Mike Williams on the shelf and the Chargers down the downfield threat in their passing game, it would be prudent for them to move those targets over to Palmer. Palmer has been a useful fantasy commodity when called upon to fill in for deficiencies in their passing game. In his three games where he topped 75% of snaps, he is averaging 10 targets, 6 catches, and 62 yards per contest, while scoring once in that timeframe. He will be called upon in this one, with Mike Williams on the shelf. And, he couldn't get a better matchup to crush. The Falcons are dreadful against opposing wide receivers, allowing the most fantasy points per game to the position. They very publicly allowed the massive 62-yard bomb touchdown to D.J. Moore to tie the game last week, but they've allowed twelve touchdowns to wide receivers, just one off the league-leading Steelers (who allowed three to just A.J. Brown last week) and they've allowed the most receiving yards to wide receivers this season. Palmer has a chance to step right into a deep threat role that will allow him to rack up fantasy points in a "right the ship" game for the Chargers coming out of their bye.
Marvin Jones, Jr. versus Las Vegas (5% rostered)
MJJ quietly has 7.3 targets per game over the last four weeks. This is aided, obviously, by two big-target games and then missing a game with an injury. It's also pulled down by last week's London-based offensive debacle against the Broncos, wherein he had just three targets for zero catches. But, in those two prior games, he pulled in seven-of-eleven targets for 104 yards, and four-of-eight targets for 57 yards. While you'd prefer the first, the second is still overwhelmingly solid for a guy you drag off of the waiver wire. But, this week, against this team, I expect more of the first game than the second. The Raiders are one of the worst pass defenses in the NFL, especially against wide receivers. They allow the third-highest catch rate to receivers, which fuels the sixth-highest yards per target to the position. They don't have particularly high yards after the catch, which also means that they are just letting guys get to their positions, and catch the ball. That suits a technician like Marvin "Wife Material" Jones very well.
Running Backs
Deon Jackson at New England (46% rostered)
Now, this isn't the best stream from a matchup perspective. I initially sided with streaming Chuba Hubbard, but the Panthers ruled him out on Friday. So, let's pivot to Deon Jackson. Jackson, set to have an expanded role with the Colts trading Nyheim Hines to Buffalo, might just have another expanded role up his sleeve. Jonathan Taylor isn't practicing this week, and if he plays, it appears as though he will be compromised. In steps Deon Jackson, who averaged 20.6 PPR points in the two games the Colts called upon him this season. Granted, he's playing the Patriots, but if the Patriots scheme to take your best player away, that's going to be Michael Pittman. That should leave Sam Ehlinger and Deon Jackson plenty of space to work underneath to get Jackson fantasy points.
Caleb Huntley versus L.A. Chargers (14% rostered)
This one is a bit wobblier on Sunday morning than when I wrote it. Cordarrelle Patterson is returning this week, and could eat into both Huntley and Tyler Allgeier's workloads. I don't know what the split will look like, but it's likely that the Falcons treat Patterson with kid gloves in his first game back. Huntley has 38 carries over his last three games, and while he doesn't get targeted, he has a decent 4.6 yards per carry on the year, and has six rushes inside the ten-yard line in the last five games, meaning he has a good shot at a touchdown. Huntley isn't a massive upside play, but if he gets 15 carries at 4 yards per carry, and a touchdown, that's a nice cobbled-together fantasy day for you. The Chargers allow a ton of fantasy points to running backs on the season, the second most on a per-game basis. And they don't get particularly crushed through the air, either. They allow 18.8 points per game on the ground and 0.89 points per carry to running backs, which ranks third and second in the league, respectively. Caleb Huntley could be a nice stream for you this week against that front that allows opposing running backs to run through them like a hot knife through butter.
Jerick McKinnon versus Tennessee (7% rostered)
McKinnon feels like every week could be the week. He's led the backfield in snaps in three-straight weeks, but he just… can't quite get there. But, he has had solid (if unspectacular) production for three-straight weeks, averaging 7.3 PPR points over that span and never dropping below 6 PPR points. McKinnon has a nice, solid floor because he's the passing down and two-minute drill back, getting nine targets in the last three weeks… seven of which came on third down or inside the two-minute warning. While the Chiefs shouldn't be behind that much, they should still get McKinnon involved against the Titans. The Titans allow the fourth-fewest fantasy points to running backs, but they're susceptible to punishment through the air. The Titans allow just over 10.6 PPR points per game to running backs, a figure that ranks eighth in the league.
Tight Ends
I'm not going to lie to you… this is a truly dreadful week to stream tight ends. We have a ton of bye weeks, Irv Smith went on IR, and guys like Tyler Conklin and Cameron Brate/Cade Otton have terrible matchups. So, this one is going to hurt, but let's do our best!
 Austin Hooper at Kansas City (13% rostered)
Ryan Tannehill should be back this week, which means some semblance of normalcy for the Titans' passing game. That also means that…. Somebody… on the Titans has to catch a pass or two. By pure talent, Austin Hooper is the second-best player in the receiver-and-tight-end corps. But, he just hasn't gotten the targets. Hooper has topped two targets just once since week two, and had 8.6 PPR points (without a touchdown) for his efforts. The Chiefs allow the tenth-most fantasy points to tight ends on the year, including five touchdowns in seven games to the position, and five guys hitting double-digit PPR points.
Will Dissly (12% rostered) and Noah Fant (10% rostered) at Arizona
We have streamable tight ends in a good matchup! We did it! Unfortunately, they split snaps and targets, and we don't know which one will be the correct play in any given week. In week six, it was Fant. In week seven, it was Dissly. And, in week eight, it was neither! I am once again going to bank on talent, and say that I prefer Fant to Dissly, but who knows? They both have four targets inside the 20, but Fant has 3 inside the ten, and one inside the five. Dissly has no such targets, but he has four games above 8 PPR points (the 4/40 line we are chasing) to Fant's one! I guess if you want a (meager) floor you go with Dissly, and if you want a (meager) ceiling, you go with Fant. Both take on the Cardinals this week, who gave up three touchdowns to tight ends on Thursday Night Football two weeks ago, and another touchdown to Johnny Mundt last week. They allow the second-most points to tight ends, but good luck figuring out which to start.
Want more 2022 fantasy football discussion? Check out these links!
Discord!
Podcast!
Patreon!
Twitch!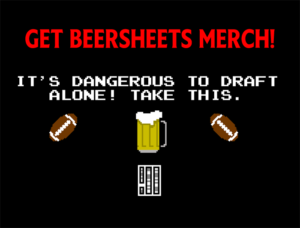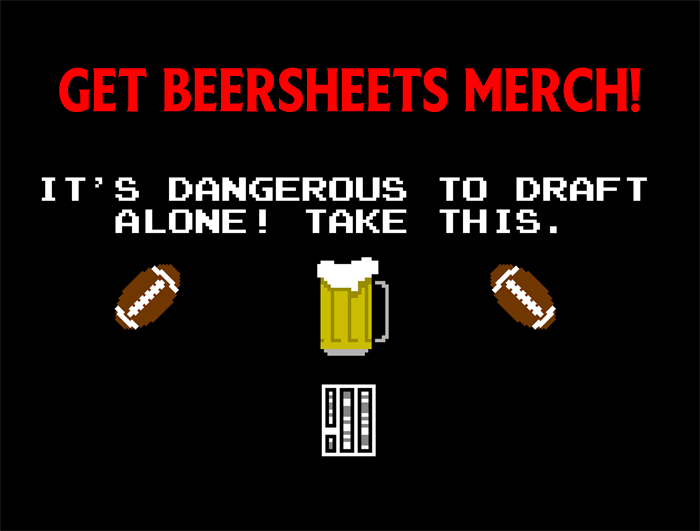 [Image Source: https://upload.wikimedia.org/wikipedia/commons/a/ad/Taylor_Heinicke_%2850832406158%29.jpg, cropped under CC BY SA 2.0]