Week five of the 2022 NFL season is over and the more things change, the more they stay the same. Jared Goff looks like the Jared Goff we all know and love. Rashaad Penny does what Rashaad Penny does best, i.e. getting hurt.  Geno Smith being… wait, is Geno Smith still playing well? Shouldn't he have started acting like Geno Smith by now? What hasn't changed is the need to use the waiver wire to shore up your roster. I'm going to provide you with the best options available. If I don't mention someone whom you think I should be talking about, just know there are many reasons why I overlooked them. Maybe they are owned in most leagues. Maybe they are so bad I don't even consider them.  Or, maybe it's because your opinions cannot be trusted. After all, you are here. So let us examine our best week five waiver wire players for your championship run…
Week Seven Waiver Wire Quarterbacks
Matt Ryan, Indianapolis Colts (18% rostered)
We are at the point where there are not a lot of waiver wire options left.  If none of the players in the Jared Goff/Trevor Lawrence quarterback tier are available on the waiver wire, Matt Ryan is probably your best bet for week seven. In week six, we saw that the Colts were not afraid to air it out over ten air yards per attempt. Matt Ryan did so to the tune of 389 yards and 3 touchdowns. With Michael Pittman and Alec Pierce catching the ball, Ryan is a very solid option in week seven against a Titans defense that is giving up the third-most fantasy points to opposing quarterbacks.
Week Seven Waiver Wire Running Backs
Latavius Murray, Denver Broncos (11% rostered)
In week six, Latavius Murray had 15 carries for 66 yards. Murray led the backfield in carries by a significant amount, but he only was on the field for 47% of the Broncos' snaps. Honestly, who knows what the running back situation is in Denver? It looks like it will end up being a timeshare with nobody reliable week to week. I would grab Murray if I need running back help if he clears waivers, but right now there is too much risk involved for an offense that is mediocre at best.
Deon Jackson, Indianapolis Colts (31% rostered)
Deon Jackson finished as the RB1 of week six with 121 all-purpose yards and 1 touchdown. Deon Jackson looks like a decent running back. The problem with grabbing him on waivers is that once Jonathan Taylor comes back, he is irrelevant. Heck, once Nyheim Hines is back, he might not be worth anything. Don't grab him unless you know the aforementioned backs won't be playing in week seven.
Kenyan Drake, Baltimore Ravens (3% rostered)
Kenyan Drake went off in week six with 119 yards and 1 touchdown. Just like with Deon Jackson, it is hard to trust Kenyan Drake. With J.K. Dobbins back from Injured Reserve and Gus Edwards soon to be back, we don't know that Drake will have the long-term sustainability to make grabbing him on waivers worthwhile. I say let him be someone else's problem.
Gus Edwards, Baltimore Ravens (7% rostered)
Gus Edwards is a much more interesting Ravens running back than Kenyan Drake. The problem with him is that he is still on Injured Reserve. However, he has been designated to return. If you want to get ahead of the curve, grab him once waivers clear. When healthy, Edwards has consistently been a solid flex RB for the Ravens. Those are players worth watching.
Caleb Huntley, Atlanta Falcons (4% rostered)
Unlike all the other running backs mentioned, we know exactly what Caleb Huntley is. In week six, Huntley had 16 carries for 59 yards. Huntley and Allgeier are in a time-share, with Huntley getting 34% of the snaps in week six. Atlanta wants to run the ball more than anyone. They just aren't very good at it without Patterson. Huntley is a desperation fill-in at best. You know he will get touches and squander most opportunities. You just hope he steals you a touchdown. Don't waste a waiver on this.
Week Seven Waiver Wire Wide Receivers
Alec Pierce, Indianapolis Colts (6% rostered)
After three top-24 finishes, I think I am over my fears of Alec Pierce. Usage is king in fantasy football, and Pierce is being used. Over the last three weeks, Alec Pierce has 7 targets, 5 catches, and 70 yards. I have always been a fan of the talent, but now I am a fan of the opportunities. After his week six performance of 3 catches for 49 yards and 1 touchdown, Alec Pierce is my favorite wide receiver addition for week six.
Darnell Mooney, Chicago Bears (58% rostered)
Darnell Mooney is just above my normal cutoff point for waivers, but I think he is worth mentioning because a lot of people rage quit him early in the season. I know I did. However, over the last three weeks, Mooney has had 22 targets, 13 catches, and 214 yards. If he keeps those averages through the rest of the year, he has solid flex value. He also has no real competition for targets because the Chicago Bears offense is a dumpster fire. However, he is someone who should be rostered in all leagues. If you'd rather someone else fall on that grenade, I wouldn't blame you.
Josh Reynolds, Detroit Lions (31% rostered)
Coming off the bye week, Josh Reynolds is available in a lot of leagues and he should be rostered in all of them. On the season, Reynolds is averaging 7 targets, 5 catches, and 67 yards per game. More importantly, he is on a Detroit Lions offense that is consistently pushing the ball down the field and is top three in scoring. If you need a reliable wide receiver, Josh Reynolds is your man.
Wan'Dale Robinson, New York Giants (5% rostered)
In week six, Wan'Dale Robinson had 3 catches for 37 yards and 1 touchdown. Robinson was a player the fantasy community was very high on going into the season, but he was hampered by injuries early. Now that he is healthy, Wan'Dale is a guy you should be targeting. If for no other reason than appears to be the only receiver on the New York Giants.
Rondale Moore, Arizona Cardinals (32% rostered)
With Marquise Brown expected to miss at least six more weeks, Rondale Moore appears to be in line to have increased usage in Arizona. In week six, Moore had 6 catches for 49 yards. With Hopkins coming back from suspension, it seems like Moore's role as the number two receiver on this offense should remain the same. I don't really trust the Cardinals' offense, but Moore should have a lot of opportunities to succeed and I love his athleticism. While he is worth a flier if you need an upside play, I'd probably see if he can clear waivers first.
Corey Davis, New York Jets (25% rostered)
In week six, Corey Davis had 2 catches for 52 yards. I have been trying to avoid talking about Corey Davis because it doesn't feel like he should be fantasy relevant. On the season for the Jets, he is second in targets, third in receptions, first in yards, and first in touchdowns at the receiver position. Elijah Moore may be the WR2 from the Jets that we want, but Corey Davis is the WR2 that we need.
Chase Claypool, Pittsburgh Steelers (48% rostered)
In week six, Chase Claypool had 7 catches for 96 yards and 1 touchdown. If you are a Chase Claypool truther, this is your evidence that he is back. For the rest of us, Claypool is still the third receiving option on a team that is rotating quarterbacks between rookie Kenny Pickett and former NVP Mitchell Trubisky. If you think you will get reliable offensive production out of the Steelers' passing game this year, I admire your optimism. Unfortunately, I've watched them play football and cannot agree.
Robbie Anderson, Arizona Cardinals (16% rostered)
One of the more hilarious incidents of week six was Robbie Anderson getting kicked out of the game by his own team. Immediately after the game, Anderson was traded to the Arizona Cardinals. With Marquise Brown gone for a while, Anderson could look appealing. But he hasn't been fantasy relevant all season, so I don't expect him to start doing so now.
Week Seven Waiver Wire Tight Ends
Robert Tonyan, Green Bay Packers (29% rostered)
In week six, Robert Tonyan had 10 catches for 90 yards. I think we really want Robert Tonyan to be a thing, but I wouldn't get my hopes up. His usage has been inconsistent all year and the Packers' offense is a mess. However, part of that hope is that we want someone to step up in the receiving game and Tonyan has as good a chance as any. Let him clear waivers if you need a tight end. If he's there, take your shot. If you miss him, don't worry. He was just a tight end. They all suck anyway.
Greg Dulcich, Denver Broncos (1% rostered)
Greg Dulcich is an interesting tight end to consider if you need help at the position, which you do because the tight end position is a wasteland. In week six, he had 2 catches for 44 yards and 1 touchdown. What caught my attention is that preseason fantasy darling Albert Okwuegbunam was a healthy scratch for week six. Dulcich took 71% of the team snaps on Monday and was tied for third on the team in targets. The biggest problem with him is that he plays for the Denver Broncos and can we really trust that offense? I won't burn a waiver on him, but if I need help, I'll consider grabbing him once waivers clear.
Want more 2022 fantasy football discussion? Check out these links!
Discord!
Podcast!
Patreon!
Twitch!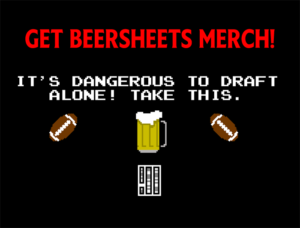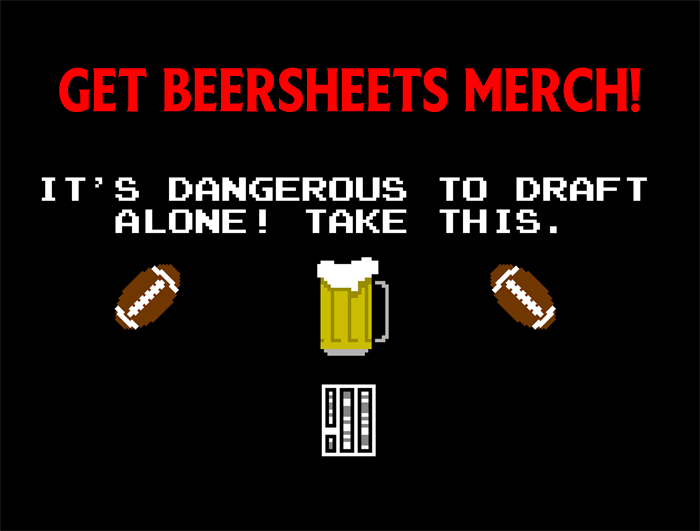 [Image Source: https://commons.wikimedia.org/wiki/File:Shoes_in_telephone_wire.jpg under CC BY SA 2.0]