Week seven of the NFL season is here, and this bye week Hurts. Not just Jalen, but also Josh Allen, Stefon Diggs, A.J. Brown, Cooper Kupp, Miles Sanders, Cam Akers, Dalvin Cook, Dallas Goedert, and Tyler Higbee are all on byes. Bona fide studs, all of them. Well, except one. So, I can completely understand needing some plug-and-play guys this week at all positions. That's why I am here to help with two streamers at every position available in at least 50% of leagues, and a streamer available in at least 90% of leagues for each position. Let's get to it!
Quarterbacks:
First and foremost, Matt Ryan (at Tennessee) is only 52% rostered. If he is available, pick him up. The Colts are throwing, and the Titans allow the fourth-most fantasy points per game to quarterbacks. He doesn't make the list, but he's darn close.
Jimmy Garoppolo versus Kansas City (43% rostered)
Jimmy Garoppolo isn't the best quarterback in the league. In fact, he's overwhelmingly middling, and the 49ers didn't even really want him around this year. But, he's going up against the Kansas City Chiefs, and with over half the defense injured, chances are he will need to throw in this one. The Chiefs are third in fantasy points allowed to quarterbacks because of that very reality playing out weekly. Garoppolo has performed well, at least from a fantasy perspective, over the last couple of games. That's mostly because he's gotten back to doing what he does best: getting the ball to his weapons and letting them do the hard part. Brandon Aiyuk, George Kittle, and Deebo Samuel all had big games last week, despite the 49ers losing to the Falcons. Over the last two weeks, Garoppolo has 549 passing yards, 4 touchdowns, and two picks… and he added a little weapon by the name of Christian McCaffrey for this one. It will be an up-and-down affair with Handsome James at quarterback this week, but thankfully it's only this week.
Marcus Mariota @ Cincinnati (27% rostered)
Now, this should give you an idea of how wobbly the streamers are this week. This one could easily fall apart, as the Bengals are a bad matchup. They've allowed the fifth-fewest points to quarterbacks this season, and no quarterback has over 15 fantasy points against them. But, Marcus Mariota has been mostly good this season, at least for fantasy football. He's averaging 176 passing yards, a touchdown, and 34 rushing yards per game while rushing for three scores this season. If you pull out the Cleveland disaster, he's at 18.2 fantasy points per game most weeks. If you leave it in, he's still at a respectable 16.5 fantasy points per game. It's not the best matchup, but Marcus Mariota has had a "by hook or by crook" approach this season that has mostly worked.
Jacoby Brissett @ Baltimore (10% rostered)
Brissett cratered last week thanks to the Patriots doing everything in their defensive prowess to make sure that Brissett cratered down to 8.64 fantasy points. This week, he gets a defense that's a little bit of a friendlier matchup, which should see Brissett bounce back to the 15-16 points per week he averaged in the four weeks prior to that matchup. Baltimore was torched by Tua Tagovailoa, which skews their overall rank. But, that isn't to say that they've been a bad matchup outside of that game. The Ravens have allowed multiple touchdowns and/or 300 yards passing, and a touchdown, to all six quarterbacks they've faced this season. Brissett's realistic floor is about 14 fantasy points, and if you're in a bind, he could do you well. The Ravens have given up four weeks of big tight end production despite not facing a top-flight tight end yet, and that's how the Browns want to run their passing game (through David Njoku), so it's a matchup made in heaven for the Browns' quarterback.
Wide Receivers:
Wan'Dale Robinson at Jacksonville (25% rostered)
Wan'Dale had his first "real" NFL game last week, and he turned in 3 receptions for 37 yards and a touchdown on 4 targets, on just 23% of snaps. The Giants limited his snaps after he left with one target for 5 yards after 9 snaps in week one, only to return last week. The involvement is extremely heartening, even though you can't expect it to hold (that would come out to 12-13 targets if he played 75% of snaps). But, the Giants don't have much else that's been useful at wide receiver this season. The Jags are a neutral matchup, but let three different wide receivers notch at least 13 PPR points against them last week. You can throw on Jacksonville, and the Giants will funnel their non-Saquon targets to Wan'Dale Robinson.
Donovan Peoples-Jones at Baltimore (19% rostered)
The Browns have gotten Donovan Peoples-Jones more involved over the last three weeks, after getting him 11 targets in week one and then banishing him to the Upside Down for weeks two and three. DPJ has made his triumphant return to fantasy relevance in the last few weeks, notching 7 targets for 4.3 receptions and 65 yards per game. The Ravens are almost as good as it gets from a matchup perspective this week, as they've given up the fourth-most fantasy points to wide receivers on the season. While Jaylen Waddle & Tyreek Hill's combined 82 PPR points loom large, the Ravens have also allowed four double-digit PPR games to wide receivers in the last three weeks, and every receiver with at least six targets against them has at least 9 PPR points this year. He should come through with a nice floor game for you, should things go to script.
Marvin Jones Jr. versus N.Y. Giants (5% rostered)
The last time we saw Marvin Jones play (in week five), he had 7 receptions for 104 yards. Unfortunately, a hamstring injury held him out of week six, and a matchup against the Eagles put him out of fantasy relevance in week four. If you know anything about us, it's that we toss out everything that happens against Philly because they're just so dominant that it makes teams weird. In the non-Eagles games this season, Marvin Jones averages over 7 targets per game.
This week, Marvin Jones gets the Giants, who allow the fewest fantasy points per game to wide receivers, but prior to going up against Demarcus Robinson and Devin Duvernay last week, they allowed seven 10+ PPR game weeks to wide receivers in five weeks. They limit the massive games, but they allow enough production to matter to enough guys for me to feel good about starting Marvin Jones this week if I'm in a deep league bind.
Running Backs:
Kenyan Drake versus Cleveland (48% rostered)
J.K. Dobbins missed two practices this week, after leaving the week six contest early due to his knee tightening up. With the Ravens taking extreme caution with Dobbins' knee and holding him out, and Gus Edwards likely facing the same caution should he return, I believe it will once again be Drake SZN. Drake dominated a difficult matchup against the Giants, turning 11 touches into 127 yards and a touchdown. This week, his competition won't be so tough: the Browns give up the third-most fantasy points to running backs, including seven touchdowns to the position in the last three weeks, as well as nine double-digit PPR weeks to backs in their six games this year. Should Drake get double-digit touches, you'll be happy you started him in this one.
J.D. McKissic versus Green Bay (21% rostered)
Call McKissic, Cyndi Lauper, because if you fall, he will catch you, he will be waiting… time after time. McKissic is a weekly staple in this here space because the man is a shortcut to PPR points. He stumbled last week thanks to him finishing with two carries and no receptions. Prior to that, he had at least 3 catches in every game this year, averaging 5 catches for 32 yards per contest. Toss in his 13 rushing yards per game, and 5 catches for 45 yards come to a reasonable 9.5 PPR point floor. This week, the Commanders take on the Packers, who are in the top third in fantasy points allowed to running backs. He's not flashy, but he will get you solid fantasy points.
Zamir White versus Houston (3% rostered)
Full disclosure: I wrote this Thursday morning with Kyle Juszczyk in the deep dive slot. A little Christian McCaffrey addition to the 49ers' offense changed things a bit. So, the pivot to Zamir White. This one is intensely straightforward: the Raiders-Texans game is going to be an exceedingly high-scoring affair, and the Texans have one of the worst run defenses (if not the worst) in the NFL. Josh Jacobs, like Futurama's Killbots, will reach his scoring limit and cede work to Zamir White. This is a "Josh Jacobs gets tired of beating in the Texans' skull and passes off the tire iron" long-shot play. In reality, you probably don't want to start Zamir White, but you definitely want to stash him on your roster if you have a spot to play with.
Tight Ends:
Evan Engram versus N.Y. Giants (37% rostered)
Evan Engram has at least 6 targets in three out of the last five games, including two-straight games wherein he finished with a combined 16 targets for 11 receptions and 109 yards. He isn't kicking the doors down, but he is doing good enough to make you feel somewhat okay about starting him in this one. Don't expect a ton from him, but 4/40 should make you feel nice and cozy. The Giants are twelfth in fantasy points per game to the position, and they did it while playing exactly one above-average tight end this year. Evan Engram is above average, so he should be able to help you this week.
Daniel Bellinger at Jacksonville (11% rostered)
We're so desperate for a streamable tight end that we sprint toward anyone with two touchdowns in two weeks, even if one of them came on the back of a broken Philly Special trick play. But, we can't ignore that Bellinger has become a bigger part of the Giants' offense recently. He has 10+ PPR points in two straight games and gets a Jacksonville team that is somewhat neutral against the position. I would prefer the next guy to Bellinger, but Cade Otton might just not be available in your league.
Cade Otton at Carolina (7% rostered)
With Cameron Brate (neck injury) looking set to miss week seven, that means that it is once again Cade Otton SZN. It was OttSZN two weeks ago, and Otton had seven targets for six catches and 43 yards. That came against the woeful Atlanta Falcons, but that's been the name of the game for the Buccaneers' tight ends recently. Cameron Brate had 6 targets in week 3, 8 targets in week 4, missed week 5 (and Otton had 7 targets) and Brate & Otton split 6 targets last week after Brate left halfway through the game. So, the TE1 role in Tampa Bay has averaged 6.8 targets per game over the last four weeks. The Panthers allow the eighth-fewest fantasy points to tight ends, but only two tight ends had more than four targets against them (George Kittle and Zach Ertz). That rank mostly comes due to teams choosing not to use the tight end, not the Panthers stopping the tight end.
Want more 2022 fantasy football discussion? Check out these links!
Discord!
Podcast!
Patreon!
Twitch!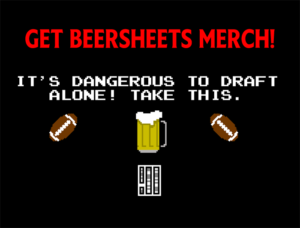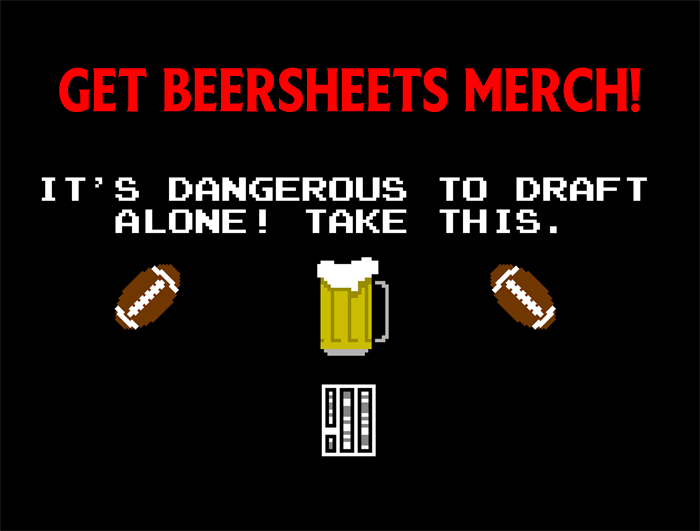 [Image Source: https://upload.wikimedia.org/wikipedia/commons/6/6c/Jimmy_Garoppolo_2019_%28cropped%29.jpg, cropped under CC BY SA 2.0]