Six weeks of the NFL season are in the books, and with that done, we turn our attention to week six. After all, the NFL never stops, so why should we? Every week, we take a look ahead at that weekend's matchups and look at something that might happen that we shouldn't worry too much about. Granted, not all of these come to fruition, but if they do happen, you shouldn't be too surprised! Let's dive in!
The Houston Passing Game Bounces Back
The Texans' struggled with their passing game recently, with Davis Mills coming back down to earth after a hot 2021 campaign. In his last three games, Mills is averaging 21/31 on pass attempts, for just 210 yards passing per game, and he has three touchdowns and four interceptions in those three games. So, predictably, this has crushed the passing game and they've scored only 19 points per game in that span. They also played Chicago, the Chargers, and the Jaguars in that span, who are all outside the top ten in fantasy points allowed to quarterbacks.
This week, they get the Las Vegas Raiders and their moribund passing defense, who allow the most fantasy points per game to quarterbacks on the season. Detractors to this statistic will tell you that they played Justin Herbert, Patrick Mahomes, and Kyler Murray already this season. And, they're correct. But, they've also played Ryan Tannehill and Russell Wilson. They've given up the best or second-best fantasy game to each quarterback they've played this season, including the one game where Russell Wilson looked like he could still cook. Don't be surprised if Houston's passing game bounces back this weekend, but that isn't too surprising.
The Jets' Passing Game Bottoms Out
Things didn't go well for the Jets as they tried to pass the ball this week, as the defense and special teams led the way to the Jets taking down the Packers. Wilson passed the ball just 18 times, the week after he passed the ball 21 times, meaning that their plan is to have him throw the ball as little as possible and let everyone else do the fun stuff. This also explains why Wilson has just 1 touchdown and 2 picks in his three games this year… and all of them came in his first game of the season. The Jets are playing the ground-and-pound game with Breece Hall and Michael Carter, and it's damaged the upside of Corey Davis, Elijah Moore, and Garrett Wilson.
Unfortunately, this week might be the worst week yet for the passing game. The Jets get the Denver Broncos, who allow the second-fewest PPR points to wide receivers on the season. They have allowed just five double-digit fantasy days in five weeks, and it took 17 targets combined to get Michael Pittman and Alec Pierce 27 PPR points. A lot of this has to do with Patrick Surtain locking down the #1 receiver, but also because they've given up just one touchdown to wide receivers this season. The Jets' passing game is one to stay far away from this week, but you can slot them into your lineups as usual in week 8 against Jacksonville.
Jeff Wilson Jr. Struggles Again
Jeff Wilson Jr. had 7 carries for 25 yards, and a crucial fumble that led to a scoop-and-score last week against the Falcons. That crushed his day, as Kyle Shanahan turned to Tevin Coleman and Brandon Aiyuk to help the 49ers… lose to Atlanta. Coleman, who the 49ers previously released, and Aiyuk, who was previously in Kyle Shanahan's "Dog House" at the beginning of 2021, both show that there is a road back with Shanahan. That, and Jimmy Garoppolo inexplicably still having a spot on their roster. So, I expect Jeff Wilson to get 15+ touches this weekend, and he will do it in a good matchup.
The Chiefs allow the third-most fantasy points to running backs on the year, allowing the third-most fantasy points per touch to the position. The 49ers could move away from him to giving Deebo Samuel more running back-style touches, but I predict that the 49ers go back to JWJ, and, unfortunately, that won't work out too well. While the Chiefs give up a ton of fantasy points to the position, it's through the air, that the Chiefs allow the most receptions and receiving yards to running backs. Unfortunately, that's not Jeff Wilson Jr.'s game, as his career high in receptions is 13. He has 8 right now, so he might get a career-high, for whatever it's worth, but that isn't anything to worry about, since his time with the lead-back role might be numbered.
Tyrion Davis-Price will be fully healthy from his ankle injury and will be more than an emergency backup, and Elijah Mitchell's return looms on the horizon. The original timeline was two months, which puts the remaining three weeks on that timeline as the Chiefs, the Rams, and a bye. This could be one of the last couple of times to use Jeff Wilson Jr., and unfortunately, this one might just be a wash.
Want more 2022 fantasy football discussion? Check out these links!
Discord!
Podcast!
Patreon!
Twitch!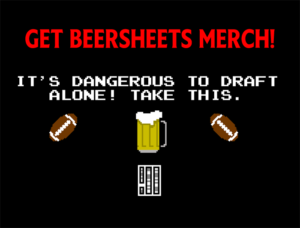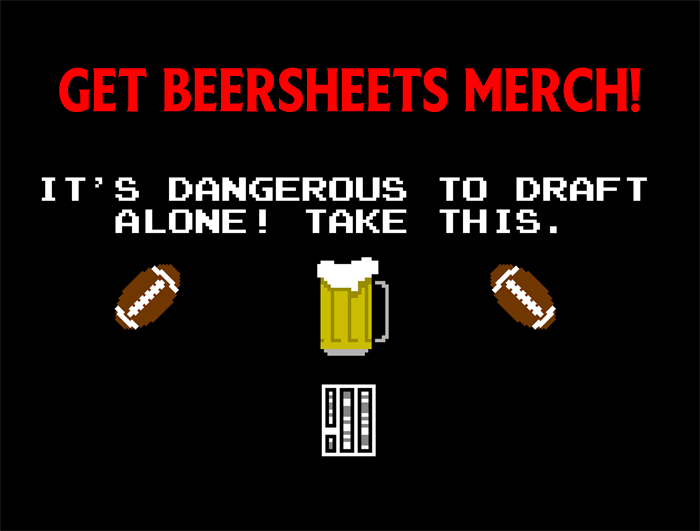 Image Source: https://commons.wikimedia.org/wiki/File:Davis_Mills_2021.png under CC BY SA 2.0