Disclaimer: these articles are intended to be for fun, and while gambling is a lot of fun, if you or someone you know is addicted and needs help, please encourage them to seek it. The national helpline is 1-800-522-4700.
Welcome back, fellow degens, to the show that… um… sucks every once in a while? Last week was another bath for us, and honestly, I'm kinda bummed that the Tennessee -2.5 hit, because it's way easier to write an article cataloging my incredible stupidity rather than being tepid and awful. When it comes to the Tennessee Titans, even winning feels bad. Not only did I go one for five in my predictions, but when it comes to the Lions Moneyline and the Seattle/New Orleans point total, I could not have been more wrong. Damn you, Taysom Hill!
So, I spent the week in the lab, cooking up a few bets that will put us back over .500 and inch me closer to getting the hot tub of my dreams (that I could never install because I still rent). Look, if AMC isn't ever going to reward my patience, I need to take it into my own hands, win some big money, and retire at 36 to tend to my fantasy teams, which are all currently wilting on the vine.
Cleveland Browns (-2.5) over the New England Patriots (-114)
New England shut down the Detroit Lions last week, giving them an ass-beating so severe it had Deadspin calling for Dan Campbell's job. While I think that's a little premature, it speaks to how the wizard on the Patriots' sideline gameplans for teams that do a small number of things right and neutralizes those things. Cleveland has a number of things that they do well, which I believe makes this a bigger task for the Pats. As of this writing, it's still not a lock for Mac Jones to return to start at QB. However, even if he does I like Cleveland capitalizing on his lack of mobility to shut down the passing game. Rhamondre looks good for fantasy this week, but I think the Browns outscore New England handily. Take the Browns and the points.
Carolina Panthers vs. Los Angeles Rams UNDER 41.5 (-110)
Carolina sucks. A lot. I was tempted to go with the ten-point cushion that Vegas is giving the Rams, but betting on this game staying under 42 seems like a hot and ready route to success. However, call me crazy (bread), I think this might be the worst game of the slate; neither team has mounted a serious offense for any sort of consistent time. These two teams have combined for 173 points this year, between 10 combined games. That, my friends, is disgusting. Take the under, watch Matt Stafford and PJ Walker throw a few picks, hope those picks don't get returned for touchdowns, and be glad you pay extra for Redzone so you don't have to watch this garbage.
Dallas Cowboys vs. Philadelphia Eagles OVER 42.5 (-108)
This line seems low for an offense that can score at any time, with the current MVP frontrunner (in my opinion) at home against a defense that is honestly super hot right now. However, Dallas isn't playing the Rams this week, Philadelphia has an entire offensive line of quality starters and will score. I don't really even care if Dak returns or not, because I think Philly comes out early and puts up points, only for Dallas to score when they are behind. The line here is Philly -6.5 which is also tempting, but I'm betting on a high-scoring Sunday night affair. I'm also expecting AJ Brown to torch Trevon Diggs at least once, maybe twice.
Seattle Moneyline (+122)
How many times do the Seahawks have to surprise us before we accept that they really are a pretty good team? Geno Smith should be the voice actor playing Mario because I swear he took one of those invincibility stars to the dome before the season started. I'm not going all in on Seattle to be a playoff team, and the loss of Rashaad Penny hurts, but Ken Walker is the truth, the Seahawks have two of the best receivers in the league, an ascending TE, an offensive line playing far better than they had any business playing, and a defense that sucks. As for Arizona, the Cardinals have failed to take advantage of bad defenses so far this year. Let's be real, the Cardinals have been such a disappointment, and Seattle has been such a feel-good story, it's tough to bet on Arizona. I'm taking Seattle to win outright, and I'll continue to hope this team is a complete shitshow by the time the in-season Hard Knocks starts.
LSPOTW: New York Jets Moneyline (+265)
The Jets have won games this year in the weirdest fashion possible, and when a team like that faces off against a team with no identity, I want in on that action. Sauce Gardner is the real deal, and his ability to shut down opposing WRs at the rate he has means that Aaron Rodgers, who has been playing with one hand tied behind his back, will have even less at his disposal this week. AJ Dillon has the lowest rate of explosive runs per PFF, and Aaron Jones has never been much of a between-the-tackles grinder. It's amazing how Aaron Rodgers has the ability to own my beloved Chicago Bears, but his inability to play with weapons that are for the first time in his career on the same level as the Bears' skill position players speaks volumes about how easy it is to talk shit when the tools for success are consistently given to you. See you in hell, Aaron!
2022 Season: 12/25
LSPOTW: 3/5
Want more 2022 fantasy football discussion? Check out these links!
Discord!
Podcast!
Patreon!
Twitch!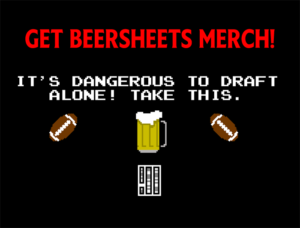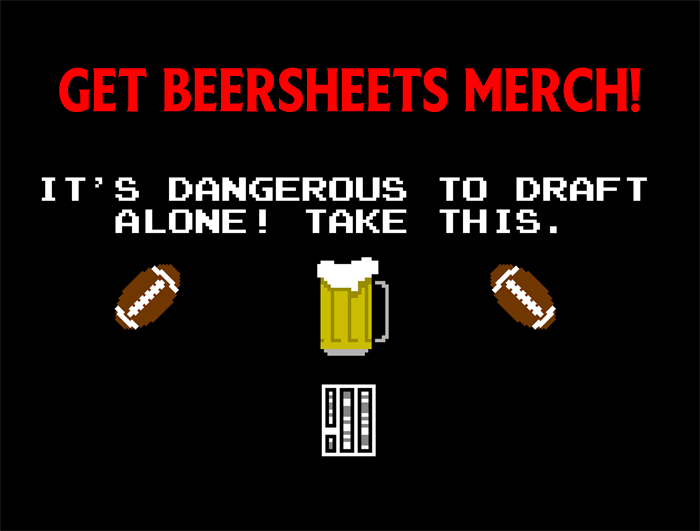 [Image Source: https://commons.wikimedia.org/wiki/File:Aaron_Donald_2020.jpg, cropped, under CC BY SA 2.0]