The bye weeks are finally here, which means that it's time to start making some tough decisions about who to start or sit at the end of your roster. After all, you can't just keep relying on the set-and-forget players every week of the year. But, fear not, we've sifted through some of the tougher start or sit questions for this week to help you get your roster all faced in the right direction this weekend.
Quarterbacks:
Geno Smith versus Arizona
Geno Smith has had himself quite a run of games, finishing as a top-eight quarterback in each of the last three games. He did this after starting with fewer than 400 total yards, 2 touchdowns, and a pick in the first two games of the season. What happened between week two and week three? Well, his opponents went from Denver and San Francisco, two of the toughest quarterback defenses on the year, to Atlanta, Detroit, and New Orleans, who allow the eleventh, third, and eighteenth-most fantasy points to quarterbacks on the year. Not only that, but New Orleans represented a final test for him: he played well, kept up with the Saints last week, and finished as QB4 on the week.
Geno Smith isn't doing this in a fluky way, either. Smith is bombing it out this year, as he's top-three in yards per reception, seventh in passing touchdowns, and second in completion rate despite averaging the third-most yards per reception. That means he's completing passes at a high clip, and the completed passes are gaining yards at a high rate, as well. This week, he gets Arizona, who allows the eighth-most fantasy points per game to the position, and because of this, I am going to start Geno Smith this week.
Kirk Cousins at Miami
Don't look now, but Kirk Cousins has been a good start in three-of-five games this season, and one of the bad starts came against Philadelphia, who just crushes opposing players on a weekly basis. So, you're looking at three of four good games for Cousins, provided that you are willing to give him a pass for Philly, and I am. This week, he gets a Miami team that allows the second-most fantasy points to quarterbacks, and they've done it by quietly letting the opposing team just throw all over them. Miami is dead last in pass DVOA, which adjusts for the quality of your opponent. This means the fact that they've already played Lamar Jackson, Joe Burrow, and Josh Allen doesn't matter: they were especially bad against those already good quarterbacks. So, everything is set up for a fourth top-twelve quarterback week for Minnesota's QB, which means you should start Kirk Cousins.
Trevor Lawrence at Indianapolis
Lawrence has come back down to earth after a hot start, with seven turnovers and just two touchdowns in his last two games, while throwing for only 230 yards per contest. All of that is just downright dreadful, especially when you consider his hot start, wherein he had six touchdowns and one turnover in the first three games of the year. This week, he gets the Colts, who are 20th in fantasy points allowed to quarterbacks and haven't allowed a touchdown of any type since the first half of week four against the Titans. Everything is conspiring for you to take a step back on him, at least for one week. That means that you should sit Trevor Lawrence.
Running Backs:
Clyde Edwards-Helaire versus Buffalo
Despite Clyde Edwards-Helaire being among the league leaders in yards per touch, I would not touch him with a ten-yard stick this weekend. CEH did well in a bad matchup two weeks ago against Tampa Bay, but that 19-carry, 92-yard effort came sandwiched between a combined 16 carries for 15 yards in weeks three and five. Touchdowns and a robust passing game role have buoyed CEH's lackluster rushing production in recent weeks, but considering he had 12 touches for 35 yards last week, I think the buoy is about to sink. CEH also gets an extremely stout Bills' defense this week, who stymies any and all running backs who come their way. The Bills allow the second-fewest yards per touch (3.6, just above San Francisco's 3.5), and have allowed a middling 5 touchdowns to running backs this year… but four of them came to Chase Edmonds and J.K. Dobbins, so it hasn't been a consistent drip. I just don't feel great about starting Clyde Edwards-Helaire, so if I can help it, I am going to sit Clyde Edwards-Helaire this week.
Rhamondre Stevenson at Cleveland
Rhamondre StevenSZN is finally here, and it's time to give the man his due with a starting slot this week. The Patriots will still have Bailey Zappe under center and won despite the fact they are starting a man named Bailey Zappe. Stevenson is coming off of a 25-carry, 161-yard performance in which he became the latest running back to turbo-smash the Lions, and he will be without Damien Harris this week (and for the foreseeable future). The sophomore running back will finally have a chance to stretch his legs this week, and he gets a great follow-up matchup after trouncing the Lions. He lands as the starting running back against the Browns, who allow the second-highest yards per touch to running backs on the year, as well as the highest touchdown rate to the position. There's no better matchup for Rhamondre to go off for a ton of long gains and scores. You should start Rhamondre Stevenson this week, as this is the matchup you've been waiting for.
Ezekiel Elliott at Philadelphia
Sure, Ezekiel Elliott has at least 15 touches in four-of-five games this year, but all those touches have been for not a whole lot, as Zeke is averaging just 3.8 yards per carry, and he's getting one catch for 5 yards per game. Elliott is sitting at 66 yards per game despite his 17 touches per contest. Elliott also isn't scoring touchdowns, either, as he has just one score in 86 touches. This is because outside of the Giants game, Zeke has zero red zone touches. Those tend to be somewhat important for scoring touchdowns, especially when you have one run over 12 yards on the season. Zeke also goes up against the Eagles this season, who, after getting run all over by D'Andre Swift, has allowed just five running back rush plays over ten yards this season. Elliott is a volume play to 8 PPR points, and for this reason, you can sit Ezekiel Elliott this week, unless you think that he's going to score a touchdown to bail you out.
Wide Receivers:
Garrett Wilson at Green Bay
Garrett Wilson had a hot start to his career but has fallen off recently. Okay, he had a couple of good games… okay, he had one good game that made everyone fall in love with him, against the Browns. Since the 8-catch, 102-yard effort in week two, Wilson has 11 catches for 128 yards in the last three games, and since Zach Wilson came back onto the scene, that's just 5 catches for 68 yards over the last two. He's dropped down to WR4 consideration, which means that he needs a good matchup to make his way onto your roster as a WR3 or a flex, and he doesn't have that this week. Wilson and the Jets take on the Green Bay Packers, fresh off of… whatever the hell happened in the UK last week… with revenge on the Packers' minds. They can't play the Giants again this week, so much like the drunk ex-girlfriend or boyfriend getting thrown out of a party, they're going to misdirect their rage at the Giants' roommates. The Bears allow the eleventh-fewest fantasy points to wide receivers on the year and have allowed just four touchdowns to the position this year… with two of those coming against Justin Jefferson. They haven't exactly played world-beaters at the position, but Garrett Wilson hasn't shown that he and Zach Wilson are world-beaters yet, either. You should, out of an abundance of caution, sit Garrett Wilson this week.
Gabriel Davis at Kansas City
At this point, I think that you should just ceremoniously leave Gabriel Davis in your WR3 slot and don't touch him for the rest of the year. If you have a flex, leave him there. You shouldn't be counting on Gabriel Davis's points as a core part of your roster, especially since he had 4 catches for 50 yards in the two games prior to his week five blowup. But, you should have him in your starting lineup for week-winning weeks like last week, where he rode two top-five Red Zone performances (the first time in the history of the show!) to 3 catches for 171 yards and two touchdowns. The man has that sort of thing in him every week, and even the haters can acknowledge this (Davis' detractors pointed to "a couple of big games" as pushing his value). This week, the Bills take on the Chiefs in what will likely be a high-scoring shootout. I don't want to overthink this, and I won't overthink this, and I will start Gabriel Davis this week, and every week, and just take what I can get.
Christian Kirk at Indianapolis
Christian Kirk has had two rough weeks after starting the year on fire. It's no coincidence that this coincides with Trevor Lawrence taking a nose dive while funneling targets to Zay Jones and Marvin Jones, Jr. No disrespect to those guys but neither of them are at Christian Kirk's levels. I am going to go out on a limb here and say that the Jaguars will not give Christian Kirk just three targets again, and in the rest of the games this year where he had more than three targets (every other game), he averaged 5 catches for 82 yards, and he scored three times in four games. I am going to call Christian Kirk not only a start but, you must start Christian Kirk this week as the Jaguars get back to what worked against a Colts team that Kirk already put up a 6/78/2 line against this season.
Tight Ends:
David Njoku versus New England
At this point, unless you have Mark Andrews or Travis Kelce, I think that David Njoku has reached must-start status. So, of course, I am going to start David Njoku this week. He has just one touchdown in the last three games but still managed to finish as TE6, TE12, and TE2 on the back of his high target volume. After getting six targets for 4 catches and 39 yards in the first two games of the season, Njoku has averaged 7 catches for 83 yards in the last three games. He's officially the biggest waiver wire tight end, but only if someone in your league was silly enough to drop him. The Patriots won't stop him, as they've given up five touchdowns to tight ends in the last five weeks, with Mark Andrews as the only rock-solid starting tight end in the group.
Tyler Conklin at Green Bay
Tyler Conklin was my boy after a strong few weeks, but then he dropped a zero-catch effort (on one target) last week against the Dolphins, which put him on thin ice. This week, he gets the Packers, who shut down other marginal tight ends this year, like Irv Smith, Cole Kmet, Hunter Henry, and Cam Brate. This likely isn't a good week for Conklin unless they turn things around. I even like the next guy, the most annoying guy on the roster, more than Conklin this week. Sit Tyler Conklin for a myriad of options, but his zero-point game reminds me that we should remember that is the floor for everybody at tight end…
Taysom Hill versus Cincinnati
Let's save definitely not the most annoying guy to deal with, for last. Taysom Hill kicked the doors down on the league last week, reminding people why we still futilely try to jam him into our lineups. If he's eligible at tight end, however, last week proved that you should be starting him if you can do so. He now has touchdowns in three-of-four games this year, and his 112 rushing yards is always in his range of outcomes. If you found yourself fishing in the Cole Kmet, Irv Smith, or Robert Tonyan waters, just go start yourself a Taysom Hill. Every guy who has a TE next to his name who isn't Travis Kelce or Mark Andrews has 1.5 points in his range of outcomes. Not every tight end has four touchdowns in his range of outcomes. You want to start Taysom Hill this week and take the lumps if they come.
Want more 2022 fantasy football discussion? Check out these links!
Discord!
Podcast!
Patreon!
Twitch!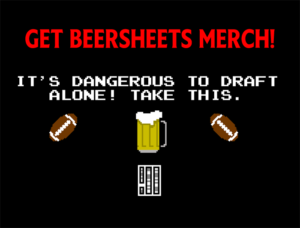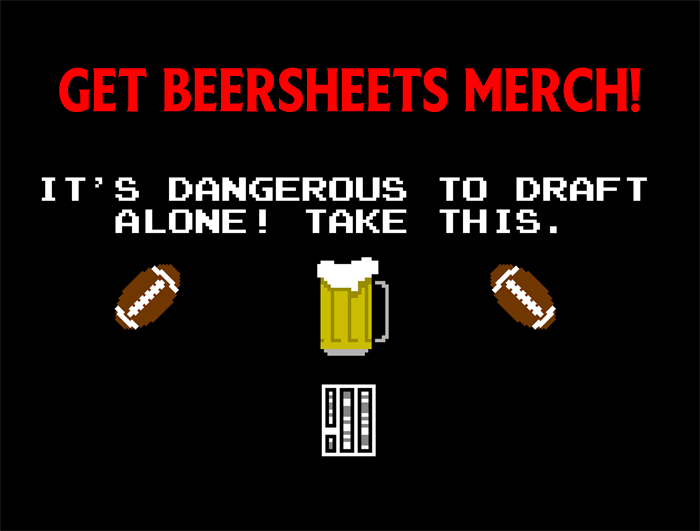 Image Source: Taysom Hill on Twitter