We're on to week six, and it's time to clean up those dusty rosters, at least long enough to put your bye-week guys on the bench! If your roster is worn down and doesn't quite have the same shine it did back in August, then these players could give you the punch you need for one week as you try to clean up your would-be contender. To make this list, a player must be available in at least 50% of Yahoo! leagues. For those of you who screamed about Kenneth Walker this week, I include one player available in at least 90% of leagues.
Quarterbacks:
Jimmy Garoppolo at Atlanta (32% rostered)
While I'm not the biggest Garoppolo supporter (I think I called him "a handsome idiot") more than once, there's something about Garoppolo in the Shanahan offense that makes sure he has a nice floor against bad teams. The "something" is Deebo Samuel, George Kittle, and Brandon Aiyuk. While Aiyuk led the team in receiving yards last week, it's going to be George Kittle who does the hard part this week, as he will crush the Falcons' defense. Garoppolo is good for 250 and 2 against bad competition who has allowed at least 350 passing yards or multiple touchdowns to four-of-five quarterbacks this season. Just get him out of your lineups before they take on the Chiefs next week, and you should be fine.
Daniel Jones versus Baltimore (26% rostered)
Okay, hear me out. Danny Dimez has at least 13 PPR points in four-of-five games this year, and he has done it mostly with his legs. The Giants' QB has three passing touchdowns and two rushing; he topped 21 fantasy points in week four on eight completions for 71 yards. He has cooky stuff inside his bag of tricks and feels like he could mad-hatter his way to 16+ points this week in a vintage Ryan Fitzpatrick style. The Giants seem to have figured out their wide receiver room by remembering that Darius Slayton exists, and Daniel Jones can do the one thing that the Ravens' defense can't seem to stop: rush from the QB spot.
The Ravens played Joe Flacco and Tua Tagovailoa, two statues, in weeks one in two. But since then, they've played Mac Jones, Josh Allen, and Joe Burrow. These three QBs have combined for 107 rushing yards and three touchdowns on the ground, all while scoring 16 or more fantasy points. Daniel Jones will rush for at least one, throw for at least one, and go and make himself a good start for you and your fantasy football teams.
Deep Dive: P.J. Walker at L.A. Rams (2% rostered)
With no Baker Mayfield and potentially more importantly, no Matt Rhule, for the Panthers, they're due for one of those "rally around the dudes that are left" games. And by that, I mean that P.J. Walker is going to do everything he can to get the ball to Christian McCaffrey and D.J. Moore and let them do the hard part. Think about Walker as a Garoppolo-lite, insofar as he will get the ball to his playmakers and let his playmakers rack up the yards and touchdowns after the catch.
The Rams should let him do that, at least to a certain extent. They allow the fourteenth-fewest fantasy points to quarterbacks on the year, but given that Cooper Rush had 4 fantasy points last week not because the Rams dominated the Cowboys, but the exact opposite, I think we should look at the other games. The Rams allowed about 13-14 fantasy points to Marcus Mariota, Kyler Murray, and Jimmy Garoppolo in consecutive weeks, and the three combined for 27 yards rushing, so it was all through the air. The Rams should give Walker enough fantasy points to make him plenty viable in 2QB or 16+ team leagues this week.
Running Backs:
Eno Benjamin at Seattle (50% rostered)
Benjamin slides in just under the wire for the Cardinals, who will be without Darrel Williams this weekend and will have James Conner nursing a ribs injury that made his availability questionable for this week. Benjamin came in the second half last week and finished with 14.3 PPR points thanks to his mixed-use skillset as well as a touchdown. He isn't a long-term play, but we don't need long-term plays here. Eno gets the Seahawks this week, who allow the sixth-most fantasy points to opposing running backs, and has given up at least 100 yards to a running back in every single game this year. That last part is all you need to know; whoever gets the bulk of the snaps for the Cardinals' running backs is going to have a huge game.
Mike Boone at L.A. Chargers (36% rostered)
Last week, Boone came in after the Broncos lost Javonte Williams for the season, and did just enough to annoy people who had Melvin Gordon on their roster. Boone played just over 40% of snaps, and had 10 touches for 85 yards. While he's likely to cede some ground to Latavius Murray, that is no guarantee, and he can once again end up with a few catches for 50-60 yards. This isn't a massive upside play, though given that the Chargers give up the most fantasy points to running backs this season, including a touchdown to four different backs in the last two games, you could easily see a future where Boone scores a touchdown and validates this play.
Deep Dive: Deon Jackson versus Jacksonville (4% rostered)
Jackson filled well admirably for the Colts after injuries sidelined both Jonathan Taylor and Nyheim Hines last week, as he finished with 13 carries for 62 yards and 4 catches for 29 yards against the Broncos on the Thursday Night Football game we all wish we could forget. Jonathan Taylor is no shoo-in to play this week, and if the Colts can go to Deon Jackson, they can probably feel pretty darn good about it. The Jags are a soft landing for Jackson, as they allow the eighth-most fantasy points to running backs, including at least 20 points to a back in three-of-five games this season.
Wide Receivers:
Isaiah McKenzie at Kansas City (48% rostered)
McKenzie cleared the NFL's concussion protocols and will return to game action this week. He is coming off of 33 PPR points in his last two games prior to the concussion and returns to the highly valued slot role in Buffalo. In his stead last week, rookie Khalil Shakir had 5 targets, 3 catches, 75 yards, and his first career touchdown while running 18 of his 22 routes out of the slot last week. That's been a valuable role on the Bills, from Cole Beasley to Khalil Shakir, to Isaiah McKenzie. McKenzie will be involved in what will certainly be a shootout this week in an AFC Championship Game preview. He was running hot before the concussion, and he will get 6+ targets against the Chiefs this week, who have given up the sixth-most fantasy points to receivers in the slot. Get Isaiah McKenzie into your lineups.
Robbie Anderson at L.A. Rams (13% rostered)
With the Panthers clearing out Matt Rhule and Baker Mayfield cobwebs at the same time, the Rams could be in for a frisky Panthers squad that makes life hell on them this weekend. With Jalen Ramsey likely having his hands full with D.J. Moore, that leaves a substandard secondary to try to contain Robbie Anderson, who has at least 5 targets in four-of-five games this season, and ranks inside the top 30 in team air yards share this year. The Rams allow the fourth-most fantasy points to wide receivers, and his quarterback loves throwing him the ball:
Deep Dive: Darius Slayton (2% rostered)
Once upon a time, the Giants leaned on Darius Slayton, giving him 180 targets in the first two seasons of his career. Then, injuries made him an unreliable player after notching three catches for 50 yards per game in his 32 career games before his first big injury. That all but derailed his 2021 campaign, and he averaged 1.5 receptions for 17 yards per game prior to last week. Call him Mr. Necessity for the Giants, once again turning their focus to their erstwhile 90 target-per-season guy. Slayton turned his seven targets into six catches and 79 yards. While he's less talented than Kadarius Toney, Toney won't play for some while. He's also less talented than Wan'Dale Robinson, but who knows how much Robinson plays this week, or if he's even effective. So, the deep dive long shot is Darius Slayton getting another 7 passes against a Ravens defense that allows the third-most fantasy points to opposing wide receivers this year.
Tight Ends:
Evan Engram at Indianapolis (29% rostered)
I'm not saying that I'm super excited about this play, but it is one of the best under 50% rostered matchups on the docket. The Jags have given Evan Engram more than 4 targets twice, and he returned the favor with 13 catches for 115 combined yards across those two games (weeks two and five). As for the Colts, they are one of the worst tight end defenses in the NFL, with four tight ends in their five games played notching double-digit fantasy points against them. Eric Saubert was one catch for 4 yards away from making that five for five last week. They've given up big weeks to O.J. Howard, Chig Okonkwo, Travis Kelce (no shame in that), and a little man by the name of… Evan Engram. Engram went for 7 catches for 46 yards against these Colts back when the Jags were rolling in week two. The Jags need to get back to basics, and what works. And that seems to be getting the football to Evan Engram. You can reap their rewards in this plus matchup.
Will Dissly (20% rostered) and Noah Fant (10% rostered)(Fant is the Deep Dive this week)
Between these two guys, one of them should have a big week. The Seahawks take on the Cardinals this week and represent the best streaming matchup available. The Falcons allow the second-most fantasy points to tight ends, but they're taking on George Kittle. The Seahawks allow the third-most, but you can't add Zach Ertz. The Raiders are fourth but are on bye. The fifth-most fantasy points? Well, that's the Colts, above.
So when I say that this is the best possible matchup for a streaming tight end this week, and it's not close, I mean it. There's no way to know which one of these guys will have the touchdown… but one of them will! They both have ten targets in the last three games, they've both scored in the last two games, and while Dissly has more red zone targets, Fant has more targets inside the ten (and the only Seahawks target inside the five this year). So, if you're chasing touchdowns, it's Fant. If you just want volume, then it's Dissly.
Want more 2022 fantasy football discussion? Check out these links!
Discord!
Podcast!
Patreon!
Twitch!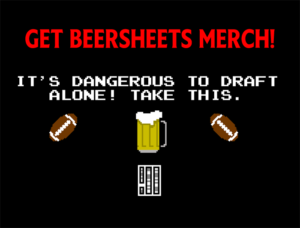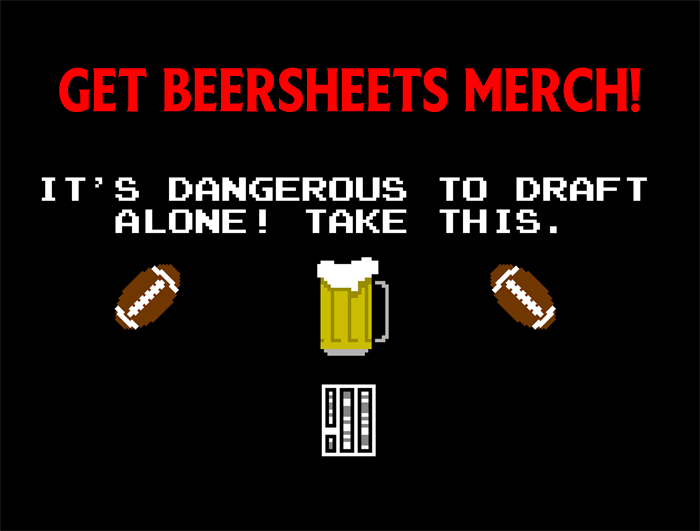 Image Source: Eno Benjamin on Twitter