The majority of week four is in the books, and this was a wild one! We had Rashaad Penny running all over the Lions' defense, Geno Smith getting three (?!) touchdowns, and Mo Alie-Cox looking like a stud tight end! Well, good news, I'm not talking about any of that, as I have a few more pressing matters on my mind. Let's dive into some things that crossed my mind this weekend, and we figure out if what I'm thinking is absurd or… kind of rational. Let's dive in!
Is Dameon Pierce the Best Houston Texans' Fantasy Option?
Heading into the season, the Houston Texans had one must-draft fantasy football asset, even in 2QB leagues: Brandin Cooks. Then, something funny happened on the way to week five, and it included Dameon Pierce ripping off two straight 100+ yard and touchdown games on the back of over 20 touches in each of the last two games, while Brandin Cooks had an up-and-down couple of weeks. But, has Brandin Cooks passed the torch of best fantasy option on the Texans? Well, through four games, they both have two 15+ PPR point fantasy days and two sub-10 PPR fantasy point days. The difference? Cooks' two sub-10 PPR point days happened in weeks two and three, and Pierce's happened as he worked his way into the NFL.
While this isn't to say that Brandin Cooks has fallen off, it's just that wide receivers, especially ones outside of the top-ten, tend to have inconsistent point production, and running backs, especially ones inside the top-twenty, have bankable output due to their consistent usage in the run game. With Davis Mills failing to reach 250 passing yards in a game this year, and with five touchdowns in four games, it appears as though the passing game isn't where we might find our best shot at consistent production on the Texans. That's doubly true when you consider that Dameon Pierce was still out getting touches as the Texans were getting tossed around by the Chargers, so our big fear that he wouldn't get enough rushing attempts seems unfounded.
That means that despite my preseason love of Brandin Cooks, it seems as though Dameon Pierce, through his consistent touch volume, his ability to rip off scores, and through no fault of Brandin Cooks… is the best fantasy option in Houston.
Has Chris Olave Reached Must-Start Status?
Heading into the NFL season, I loved Chris Olave on the Saints. He would play second-fiddle to Michael Thomas, a role he played at Ohio State (to Garrett Wilson) while being able to collect massive deep shots from Jameis Winston. Both of those reasons to like Olave evaporated into thin air this weekend as the Saints traveled to Jolly Old London and were without both Jameis Winston and Michael Thomas. The Vikings were sixteenth against wide receivers headed into this game, partially because they took on A.J. Brown, DeVonta Smith, and Amon-Ra St. Brown over the last couple of weeks. Two of those guys are locked-and-loaded must-start wide receivers, and DeVonta Smith is inching his way closer.
But, here's the thing. Without the reasons to like Chris Olave (Jameis chucking him deep balls and Michael Thomas distracting defenses), he scored the most fantasy points that the Vikings have given up to a receiver this early in the season. He played in a weird neutral-site game in a foreign country, as the team's WR1 with a new quarterback. And you know what he did? He smashed it. Chris Olave is a must-start wide receiver, and you should slot him into your lineup and never look back.
Did Rashaad Penny Cast Aside Kenneth Walker?
An absolute bozo tweeted some dumb nonsense when Rashaad Penny was sitting on 4 carries for 8 yards well into the second quarter of this game. He was mostly ineffective, and was splitting snaps and carries with Kenneth Walker. Then, Rashaad Penny broke out with 18 touches for 157 yards and two touchdowns. Kenneth Walker finished up with 9 touches for 24 yards when the game ended, which marks the third time in six games that Penny has at least 150 yards, and the third time in three career games that he failed to reach 35 yards. Granted, Penny had his big game because he was playing the Detroit Lions, but Walker played the same Lions and failed to produce.
Things might get a bit shakier for Penny coming up, as he took on the best running back matchup in the league, but he gets the Saints and Cardinals in the next two games, who rank inside the bottom half against running backs. While he might have trouble in the next couple of games, he's solidified his role ahead of Walker, at least for now.
Do We Drop Kyle Pitts?
Through four games this season, no word describes Kyle Pitts other than disappointing. He's scored above four PPR points just once, and he's currently being outscored by the tight ends playing against the Falcons by 6.6 fantasy points per game. Just the difference between what the opposing tight ends and what Kyle Pitts is doing would rank right alongside Irv Smith this season. This has a lot of people ready to dump Kyle Pitts back onto the waiver wire. And… I get it. But, as fantasy football superstar C.H. Herms wrote last week, he's still doing a lot of stuff that tight ends do, and he's doing it well. Here's the real question: who are you picking up to drop Pitts? Tyler Conklin? The waiver wire is extremely thin right now, with 15 tight ends rocking a 50%+ roster rate on Yahoo!, and 14 of those sitting over 70%. There's not a lot of dead weight at the position, and those 14 rostered tight ends are basically the only tight ends that are worth a shot at rostering (except Conklin).
So, despite the struggles, you should not drop Kyle Pitts. He has as good a shot as anyone else to become a top-five tight end from now until the rest of the season. This one was just a particularly dreadful week for the Falcons' passing game, and you have to dust yourself off and stick him back out there next week against the Buccaneers and their top-ten defense in fantasy points allowed to tight end. Unfortunately, in week five, he gets the 49ers and their bottom-three tight end defense. Okay, so maybe you bench him that week. But you definitely do not drop Kyle Pitts.
Want more 2022 fantasy football discussion? Check out these links!
Discord!
Podcast!
Patreon!
Twitch!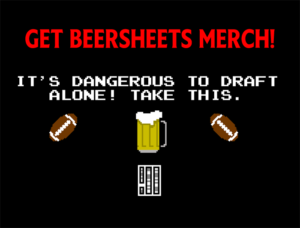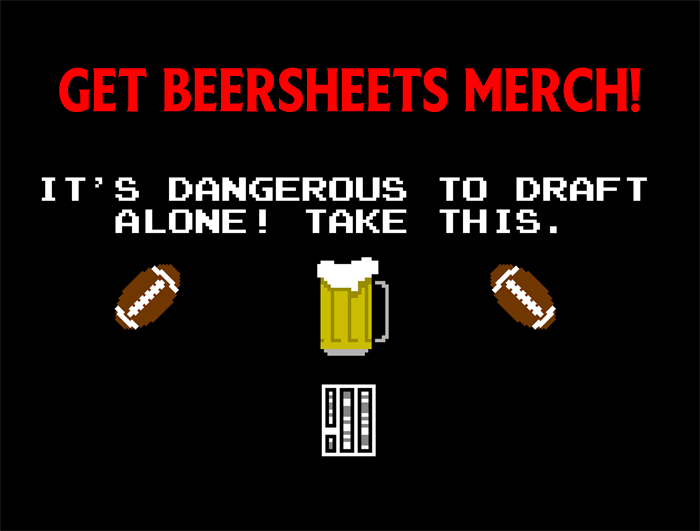 [Image Source: https://upload.wikimedia.org/wikipedia/commons/b/b7/Kyle_Pitts_Falcons_vs_Giants_SEP2021.png, cropped via CC BY SA 2.0]