I don't know about you, but I'm a sucker for blind hypotheticals. Let's try this one out for size: through two weeks of the 2022 fantasy football season, which of these tight ends would you feel most comfortable starting in your lineup?
Player A: 10 targets (t-19th among TEs), 38 receiving yards, 7.8 points per reception (PPR) points, and he ranks as the TE35 overall to date
Player B: ninth in air yards, fourth in team percentage of air yards (24.4%),and seventh in route participation percentage per 4for4
Well, the good news is, if you roster Kyle Pitts of the Atlanta Falcons, you don't have to choose! They're both Kyle Pitts. As you can see, there are several conflicting factors at play here. Pitts is doing kind of okay in underlying metrics but not so much in the top-line stats. Plenty of people panicked about Pitts, leaving them unsure of what to do, which is wholly understandable. The early fantasy returns have not been great, especially when there's another player hogging all the attention in Atlanta.
Through two weeks, fellow Falcon, rookie wideout Drake London boasts a robust 34.5% target share. This is twice as many raw targets as Pitts, and a whopping 36.7% of the Falcons' air yards according to 4for4. And, per PFF, quarterback Marcus Mariota is having a greater level of success when targeting London, as his passer rating when targeting London is over double what it is when he targets Pitts (117.8 when targeting London, 51.3 when targeting Pitts).
"It's okay. Kyle Pitts is basically a wide receiver playing tight end," they say…
Here's the thing, everyone: Kyle Pitts Is Not a Wide Receiver. This idea that he has to stop.
Once again, per PFF, let's glance at the type of routes Pitts has been running. In the 2022 season, Pitts has run a receiving route 57 times: 29 have been from the slot, 22 are in-line (aka what a tight end does), and 18 are out wide (aka like a wide receiver does, hence the name). If math isn't your thing, we're talking about Pitts "being a wide receiver" 31.4% of the time. He's closer to being a slot receiver, and that isn't that unusual for tight ends.
Per PFF, Travis Kelce of the Kansas City Chiefs leads all tight ends in wide routes run with 30 (or 41.7% of the time); the next closest is Tyler Higbee of the Los Angeles Rams with 23 (27.4% of the time), not far from Pitts' raw total though noticeably similar on a percentage basis. Why? Because they're tight ends. 
That all said, a slot route is still something we could consider a wide receiver-type responsibility. Who cares about snaps, what about slot routes? Arizona Cardinals tight end Zach Ertz leads this category with 48 (57.1% of the time). Other notable tight ends in this category include Mark Andrew of the Ravens with 43 (69.4% of the time) and the Raiders' Darren Waller with 40 slot routes ran (62.3% of the time). Pitts himself ranks 22nd in this measure running slot routes only 41.1% of the time. Tight ends playing out of the slot, which Pitts does, isn't that strange. He has the fifteenth-highest slot snap rate, per PlayerProfiler.com. Pitts is behind such noted "tight ends in name only" as Robert Tonyan (30.6% slot rate), Austin Hooper (33.3%), and Hayden Hurst (25%).
In closing, I cannot tell you what to do with Pitts in season-long leagues. You probably spent a pick too high on him to simply move on, and for a player of his athletic caliber, it would be unwise to bail now. Plus, as I said at the beginning, he ranks ninth in air yards per game, fourth in team percentage of air yards (24.4%), and seventh in route participation percentage among tight ends. The only thing you must remember is that despite his marvelous athletic profile, panicking on the basis that Pitts is "basically a wide receiver" is irresponsibly wrong. If anything, he's doing fine if we grade him on a curve relative to his actual position…
Kyle Pitts is a Tight End. You can, and should, treat him like one.
Want more 2022 fantasy football discussion? Check out these links!
Discord!
Podcast!
Patreon!
Twitch!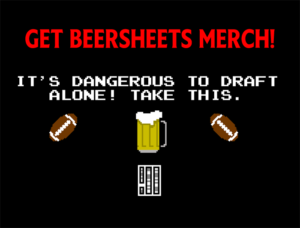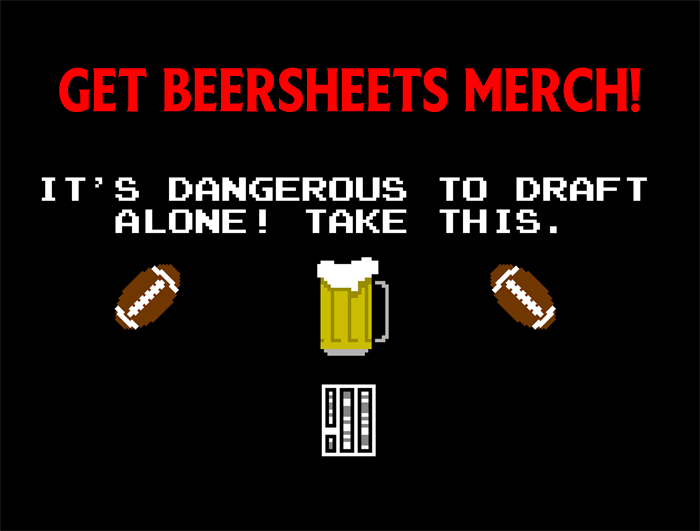 [Image Source: https://upload.wikimedia.org/wikipedia/commons/b/b7/Kyle_Pitts_Falcons_vs_Giants_SEP2021.png, cropped via CC BY SA 2.0]