Week four of the 2022 NFL season is over and every running back you've rostered has died. Cordarrelle Patterson? Dead! Javonte Williams? Dead! Antonio Gibson? Dead to the Washington coaching staff. Fear not my disciples, for there are waiver wire options that can save you from the cruel hand of fate. I'm going to provide you with the best options available.  If I don't mention someone whom you think I should be talking about, just know there are many reasons why I overlooked them. Maybe they are owned in most leagues. Maybe they are so bad I don't even consider them.  Or, maybe it's because your opinions cannot be trusted. After all, you are here. So let us examine our best week five waiver wire players for your championship run…
Week Five Waiver Wire Quarterbacks
Jared Goff, Detroit Lions ( 44% rostered)
Last week, I called Jared Goff the consolation prize to Trevor Lawrence on the waiver wire. This week, I'm not so sure. In week four, Jared Goff was the QB1 with an astonishing 378 yards passing, 4 touchdowns, and 1 interception. Jared Goff is the QB5 on the season with two top-ten finishes four weeks into the year. Most important of all, Goff is the quarterback for the number one scoring offense in football: the Detroit Lions. Once you get past the shock of the Detroit Lions being the number one scoring offense in football, you will realize that you want as many shares of that team as possible. Especially at quarterback. It might not always be pretty, but Jared Goff is probably going to win you more games than he loses this year.
Geno Smith, Seattle Seahawks (12% rostered)
It has taken four weeks for my brain to finally accept what my eyes are seeing. Geno Smith is having a pretty good season. I know what you are thinking, "but he's Geno Smith!" Why do you think it has taken me this long to accept it? The fact remains that Geno Smith is the QB10 on the season. In week four, his 369 total yards and 3 touchdowns made him the QB2 for the week. Smith has finished in the top-ten two weeks in a row. On top of that, he is top ten in passing yards, fourth in yards per attempt, and first in completion percentage. I'm not sure you can burn a waiver on him just yet, but he has only been getting better week after week. A lot of his success this week has to be attributed to playing the worst defense in football. However, if you don't have enough options, Geno Smith is worth considering. He may have finally learned how to be good at football.
Week Five Waiver Wire Running Backs
Brian Robinson, Washington Commanders (44% rostered)
Before the season started, whispers around Washington were that they were not happy with Antonio Gibson. Through four weeks this season, Gibson's snap count has been decreasing at an alarming rate, seeing over 20% fewer snaps than he saw before the season started. With Brian Robinson Jr. about to be activated from IR, he becomes a must-add. Once he is fully healthy, he could be competing with Gibson for snaps that Washington does not want to give him.
Tyler Allgeier, Atlanta Falcons (12% rostered)
With Cordarelle Patterson gone for at least four weeks, Caleb Huntley and Tyler Allgeier will look to have bigger roles in the run game. In week four, Allgeier had 104 all-purpose yards and Huntley had 56 yards and 1 touchdown. The question is who do they go with – the rookie they drafted in the fifth round of the 2022 NFL draft or the undrafted practice squad player they've already cut twice in the last two years. Go get your Allgeier on.
Mike Boone, Denver Broncos (1% rostered)
With Javonte Williams out for the season, it is still pretty crazy to think that Mike Boone will do anything of relevance for the rest of the fantasy football season. But if there is one thing I can count on from the Denver Broncos, it is questionable decision-making. In week four, Boone had 29 yards off of 4 touches. They seem determined to use a running back committee, so Boone could have some value based on opportunity. If you grab him, just know that you will hate him every time you have to rely on him.
Week Five Waiver Wire Wide Receivers
George Pickens, Pittsburgh Steelers (36% rostered)
Without Mitchell Trubisky to throw him the football, George Pickens was finally able to showcase the skillset that might have been the best in the 2022 draft class. With 6 catches for 102 yards, Pickens is a ceiling play with incredible athletic ability. With Kenny Pickett coming off the bench, the Steelers offense as a whole should look better for fantasy football purposes. Pickens probably won't do much against Buffalo in week five, but if you wait on him, he won't be around for you to grab.
Josh Reynolds, Detroit Lions (12% rostered)
With no Swift or Sun God, many thought the Detroit Lions offense would finally show signs of slowing down. Oh, how wrong we were. In week four, Josh Reynolds had 7 catches for 81 yards and 1 touchdown.  He was second on the team in targets and was the WR11 on the week. Depending on how long Amon-Ra St. Brown is out, Josh Reynolds bears serious consideration to grab. We probably won't know until after waivers clear if Reynolds is worth grabbing, but keep your ears open and pounce the minute you know the Sun God isn't playing.
Isaiah McKenzie, Buffalo Bills (35% rostered)
In week four, McKenzie had 4 catches for 21 yards and 1 touchdown. Isaiah McKenzie is currently in the concussion protocol, but do not let that deter you. With Jamison Crowder heading to Injured Reserve with a broken ankle, the timeshare in the slot for the Buffalo Bills has been neatly resolved. McKenzie has the potential to be a monster on one of the top-scoring offenses in football. Grab whatever share you can of him before it is too late.
Michael Gallup, Dallas Cowboys (39% rostered)
In his return from injury, Michael Gallup has 2 catches for 24 yards and 1 touchdown. Truth be told, I have some concerns about investing in Michael Gallup so soon after his ACL. There is no denying that the Cowboys will need help with all the injuries they have already suffered. I just worry about what his ceiling will be and how effective Dak will be when he comes back from his broken thumb. There could be value here, but this feels like a trap.
Week Five Waiver Wire Tight Ends
Tyler Conklin, New York Jets (43% rostered)
There isn't a tight end that is worth burning a waiver on, but if you desperately need someone, then Tyler Conklin is probably your safest option. He only had 3 catches for 52 yards this week, but he is still the TE8 for the season. It isn't a good option, but it is still probably your best one.
Want more 2022 fantasy football discussion? Check out these links!
Discord!
Podcast!
Patreon!
Twitch!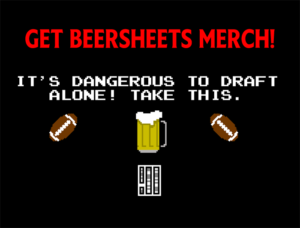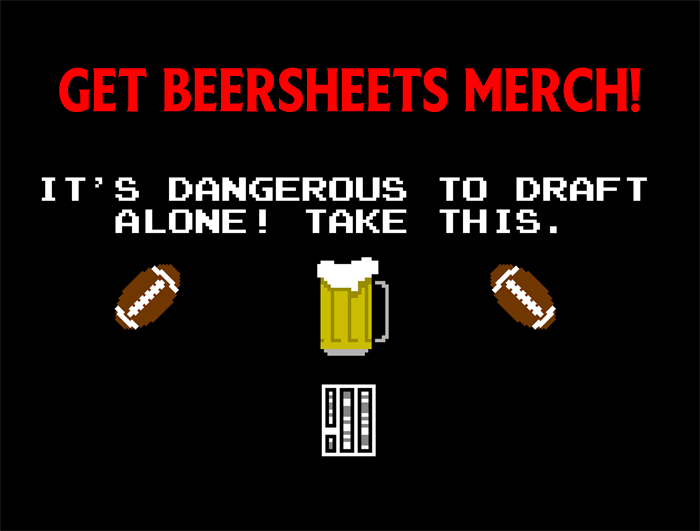 [Image Source: https://commons.wikimedia.org/wiki/File:Shoes_in_telephone_wire.jpg under CC BY SA 2.0]