In the early spring, I wrote an article about running backs fantasy managers should avoid ahead of the 2022 NFL season, and Chase Edmonds of the Miami Dolphins was one of the names on this short list. At the time, I warned of a few things working against him, and it seems as though some of these have already come to fruition in 2022.
For starters, the Miami offense ranked 5th in explosive passing rate entering Thursday night's affair against the Bengals, a stark contrast to being 24th in 2021 per 4for4. Former San Francisco 49ers offensive coordinator and new Miami head coach Mike McDaniel concocted a robust passing offense built around involving its most talented weapons in wide receivers Tyreek Hill and Jaylen Waddle, and not running the ball constantly as a Kyle Shanahan-esque offense would. While that is certainly worthy of mention, and patting myself on the back is fun, that is not really the point here.
The large note of emphasis I discussed was that Edmonds did not profile as the sort of "thunder"-type back in a committee as a sub-200 pounder who spent most of his career as a complimentary receiving option. The possibility of there being a different primary ball carrier in the rushing department was always on the table. Though that need was not filled via the NFL Draft, someone has seized that responsibility as I predicted. His name is Raheem Mostert, a player with ties to McDaniel dating back to San Francisco.
Mostert has out-touched Edmonds 39 to 28 on the ground thus far in 2022 per FantasyData, and unfortunately, Edmonds's pass-catching acumen has not been a hallmark of his usage this season either. Edmonds has has eleven targets this year, just two more than Mostert's nine this season, and frankly, neither of them are fixtures in the passing attack. Finding the end zone three times has saved Edmonds from a fantasy perspective, and even then, the two backs have seen the exact same number of red zone touches.
To recap, this is a passing team, there is no tangible go-to red zone back in this committee, and zero evidence that Edmonds' skill set is being highlighted in this offense. So the question is: should we continue to chase the scoring output from Edmonds week-to-week?
Early indications would suggest that answer is a big whopper of a no. Unfortunately, certain complicating factors are at play in terms of forecasting the Dolphins that almost entirely surround the health of quarterback Tua Tagovailoa. By no means is it the intention to make light of what is undoubtedly a terrifying situation, but with a presumable lengthy absence for Tagovailoa, we don't know if that will influence the scheme of the Dolphins' offense as long as Teddy Bridgewater is under center instead.
So, rather than attempting to play that kind of guessing game, let's assume the Miami offense functions largely the same way. Should we operate under that assumption, fantasy managers will be tasked with digging through the effectiveness of opposing defenses in the red zone to decide if Edmonds will maybe score moving forward. This is a task I lovingly refer to as "Pierre Thomas-ing" for points.
If you do not remember Thomas, he was a running back for the New Orleans Saints about a decade ago. In the 2011 season, Thomas finished as RB21 overall on the strength of six total touchdowns despite only one game of over ten carries. While it was certainly possible week-to-week for Thomas to be a viable starter, it was not easy to figure out when that would be considering that the Saints team was very pass-heavy with two big focal points in tight end Jimmy Graham and wide receiver Marques Colston, and a hefty rushing committee in place. It is also a fun coincidence that Tagovailoa has drawn comparisons to Drew Brees in the past, but I digress.
If there is a manager in your league that will take Edmonds off your hands in a trade, it would be wise to pull the trigger on that transaction. McDaniel and the Dolphins have shown us who they are and what they want to do, and it is difficult to say that Edmonds is a sizeable part of that. Candidly, I would rather take the chance on Mostert given the volume and regardless of his extensive injury history. Mostert is currently rostered in 53.7% of ESPN leagues and 50% of Yahoo leagues and should be considered as an as-needed flex option as long as he remains healthy.
It's getting late early for Edmonds, and I'm not about to expend my energy on determining when to roll him out for fantasy football.
Want more 2022 fantasy football discussion? Check out these links!
Discord!
Podcast!
Patreon!
Twitch!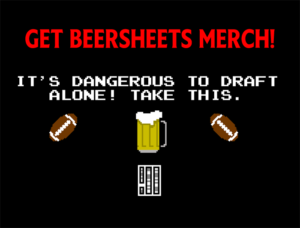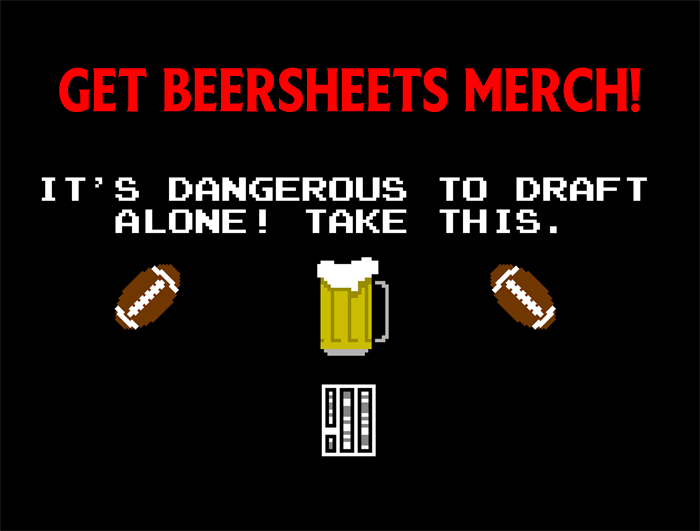 [Header Image Source: Chase Edmonds on Twitter]