Week three of the 2022 NFL season is over and if it didn't shatter your soul, you are made of sterner stuff than me. I thought I could trust my draft process, but now I believe in it the way the Bears believe in Justin Fields throwing the football. I thought I had a sturdy roster, but it has buckled like Mac Jones' ankle. But I do not despair, for I know that the waiver wire exists to save me from all that I have done wrong. I'm going to provide you with the best options available.  If I don't mention someone whom you think I should be talking about, just know there are many reasons why I overlooked them. Maybe they are owned in most leagues. Maybe they are so bad I don't even consider them.  Or, maybe it's because your opinions cannot be trusted. After all, you are here. So let us examine who our best week four waiver wire players for your championship run…
Week Four Waiver Wire Quarterbacks
Trevor Lawrence, Jacksonville Jaguars (50% rostered)
In week three, Trevor Lawrence helped lead the Jaguars to a stunning victory over the Chargers. Throwing for 262 yards, 3 touchdowns, and 0 interceptions, Lawrence finished as the QB3 for the week. Right now, Trevor Lawrence is the QB10 on the season. Every year on the waiver wire, there is a guy who went undrafted and finishes as a top ten quarterback. I would put a bet on the number one overall pick last year as a solid investment to pull that off if you need quarterback help.
Jared Goff, Detroit Lions ( 34% rostered)
If you can't grab Trevor Lawrence, Jared Goff is a pretty good consolation prize. In week three, he had 277 yards passing, 1 touchdown, and 1 interception. The Detroit Lions are a solid investment. They've run the tenth-most offensive plays this season, and their defense is terrible. They'll need to score a lot of points to keep up with what their defense allows.
Week Four Waiver Wire Running Backs
Khalil Herbert, Chicago Bears (26% rostered)
When David Montgomery went down early in week three with a knee injury, it became the Khalil Herbert show from there on out.  Herbert finished the game with 169 all-purpose yards and 2 touchdowns and finished as the overall RB1. Khalil Herbert is, without a doubt, the number one waiver wire add for week four. There are mixed reports on the severity of David Montgomery's injury from Bears head coach Matt Eberflus. In one breath he called Montgomery day-to-day, while not ruling out a trip to the IR. Regardless of Montgomery's status, Herbert has shown enough in three weeks to at least have flex value. And if Montgomery does miss a significant amount of time, having the lead back on a team that doesn't trust their quarterback isn't a bad idea.
Jamaal Williams, Detroit Lions (45% rostered)
It is very easy to write off Jamaal Williams because he is the backup to D'Andre Swift. But, Williams is also the RB7 on the season, so if he is available on your waiver wire, you need to grab him. In week three, he had 107 all-purpose yards and 2 touchdowns. More importantly, Swift and Williams have been in a mostly even time-share through three weeks in the season. Couple this with Swift's lingering injuries, and I don't see the Lions lessening Williams' workload anytime soon.
Alexander Mattison, Minnesota Vikings (43% rostered)
Grass is green. Water is wet. Dalvin Cook is hurt. While we don't yet know how serious the Cook injury is, Vikings coach Kevin O'Connell said he was day to day.  With Cook hurt, Alexander Mattison ended up with 44 all-purpose yards and 1 touchdown. If Cook doesn't play, Mattison is an instant RB1. However, I would still put him third on the list of waiver wire RBs because his opportunity for week four is still in question and his long-term value is nowhere near as good as Khalil Herbert and Jamaal Williams.
Week Four Waiver Wire WRs
Zay Jones, Jacksonville Jaguars (7% rostered)
What a world we live in where Zay Jones is the waiver wire guy I plan on targeting. But the numbers do not lie. In three weeks, he has clearly established himself as the number two target on an offense that is throwing the ball 40 times a game. In week three, Jones is 22nd in targets and 12th in receptions across the NFL. Opportunity is king for wide receivers, especially with a quarterback like Trevor Lawrence who has not come close to hitting his ceiling. And his week three stat line of 10 catches for 85 yards and 1 touchdown reflect that. If you need wide receiver help, you need Zay Jones in your life.
Romeo Doubs, Green Bay Packers (15% rostered)
Romeo Doubs is a close second to Zay Jones in wide receiver priority for week four. Through three weeks, Doubs leads the Packers in targets, receptions, yards, and touchdowns. Aaron Rodgers has done nothing but hype the rookie up. In week three, he had 8 catches for 73 yards and 1 touchdown. The difference between Doubs and Jones to me is that I like the Jaguars' passing game a bit more right now. Those are words I never thought I would say. The difference is pretty close, so if you like Doubs' situation more, I don't blame you. There is a lot to like and I'm a big proponent of always get your guy.
Isaiah McKenzie, Buffalo Bills (29% rostered)
In week three, Isaiah McKenzie had 7 catches for 76 yards and 1 touchdown. The problem I have with him is he is still splitting looks with Jamison Crowder in the slot.  He was third on the team in targets in week three, but I wonder how much of that had to do with Gabe Davis not being fully healthy. McKenzie is a high-upside play on what should be one of the most explosive offenses in football. I'd just rather wait for him to clear waivers before taking that shot.
Joshua Palmer, Los Angeles Chargers (22% rostered)
In week three, Joshua Palmer had 6 catches for 99 yards. The problem with burning a waiver on him is that he is only valuable if Keenan Allen isn't playing, and we don't know if Keenan Allen will play in week four. If he is a free agent and Allen is inactive, I'll take a flyer. Otherwise, no thank you.
Mack Hollins, Las Vegas Raiders (1% rostered)
I want to start out by saying that I have always been a Mack Hollins guy since he was a fourth-round rookie on the Philadelphia Eagles. And not just because he and I have the same style of hair. So watching him have 8 catches for 158 yards and 1 touchdown makes me hope that he has finally figured it out. But it would be irresponsible of me to suggest wasting a waiver wire on a guy who has been in the league since 2017 and is only now producing because Hunter Renfrow was inactive.
DeVante Parker, New England Patriots (19% rostered)
You could look at DeVante Parker's 5 catches for 156 yards and convince yourself that he has finally figured it out. There are a lot of people out there with that level of self-delusion. Before you get out of hand, remember that in seven full seasons as an NFL wide receiver, DeVante Parker has only eclipsed 1000 yards once. And now that his starting quarterback is dead, I don't see how anyone could talk themselves into DeVante Parker. Theoretical DeVante Parker always seems like he could win you games, but the real Parker only leads to heartbreak. Don't believe his lies. 
Week Four Waiver Wire Tight Ends
David Njoku, Cleveland Browns (33% rostered)
The only reason that David Njoku is on the waiver wire is that after everyone drafted him as their big tight-end sleeper, they realized two weeks in that he is still David Njoku. Now week three happened and Njoku had 9 catches for 89 yards and 1 touchdown so people are wondering if maybe this is a new Njoku. It isn't a new Njoku. He is the same Njoku he always has been. Njoku only finds success when you don't start him, but the minute you put any faith in him, he will break your heart. Do not reward Njoku's bad behavior with a waiver wire addition.
Want more 2022 fantasy football discussion? Check out these links!
Discord!
Podcast!
Patreon!
Twitch!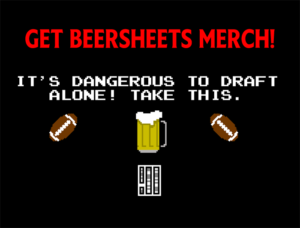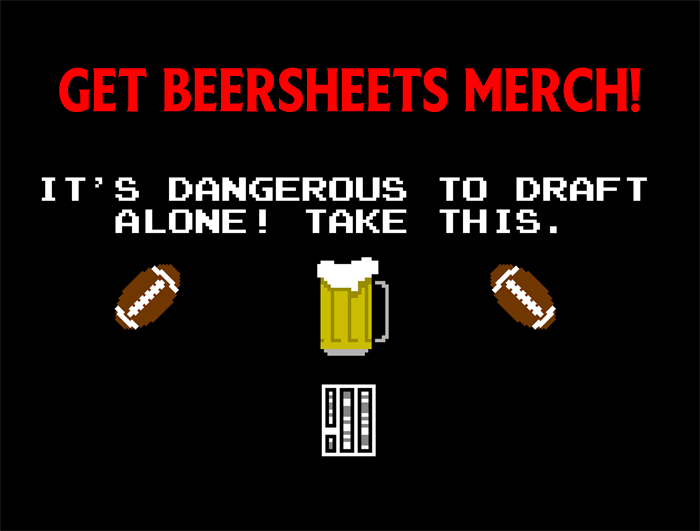 [Image Source: https://commons.wikimedia.org/wiki/File:Shoes_in_telephone_wire.jpg under CC BY SA 2.0]