Most of week three is in the books, and with the Giants-Cowboys Monday Night Football tilt. If we know one thing about this week, it's that it was extremely weird. Jimmy Garoppolo did a Dan Orlovsky! Chase Daniel was announced as the starting quarterback of the Chargers, and then Justin Herbert started, and got crushed by the Jaguars. I don't think Chase Daniel could have done worse. There's also Tom Brady and Aaron Rodgers having an old-off, the Colts downing the Chiefs, and the Dolphins taking out the Bills! Tons of stuff happened in week one, but let's focus on five pressing questions and see how absurd the thoughts they represent may or may not be as we look forward to the rest of the season!
Has JuJu Smith-Schuster Solidified Himself as the Chiefs' WR1?
Through three games this season, JuJu Smith-Schuster has two games with at least eight targets, and the one game in the middle, he had three targets, last Thursday Night Football against the Chiefs. People liked to point to how Patrick Mahomes and the Chiefs' offense aren't a match for what JuJu Smith-Schuster likes to do and the routes he likes to run. Well, through three games, JuJu led the wide receivers in targets twice (both with 8), whereas no other receiver on the team has a game of more than seven targets. Unsurprisingly, he leads the Chiefs' wide receivers in yards… by a wide margin. Through three games, JuJu has 178 receiving yards, and the second-leading wide receiver, Marquez Valdes-Scantling, has just 105 yards through three games.
So, what happened last week? Well, the Chargers shut down the slot, as they did in week one (Hunter Renfrow had 3 yards). While Christian Kirk broke the curse in week three, the Chargers' pass D was the real deal. So, if you toss that out as the result of a bad matchup, JuJu is the team's #1 wide receiver, and as the kids say, "he clears easily."
Is Devin Singletary The Bills' Bell Cow Back?
On this week's rankings podcast, Walker Kelly and I opined that Devin Singletary is a bad red zone running back, because the Bills don't like how he operates the red zone, and he's a mismatch for that. Well, fast forward to this weekend, and the Bills used Devin Singletary in the red zone a lot. In the first drive of the game, he had two touches inside the five-yard line (which resulted in a touchdown). In the second quarter, he had a touch inside the ten. He had two more carries inside the ten in the fourth quarter, making it five touches inside the ten-yard line for Singletary. Moss & McKenzie had five touches each all game long. So, this is an incredible development for Devin Singletary, who became the first Bills running back to get an opportunity inside the ten this year.
Devin Singletary was not good on the ground, getting just 1.4 yards per carry, but he also had 11 targets (tied for the team lead) and 9 carries to Moss and Cook's 5 combined carries. Even though he had an awful day on the ground, they kept going to him, and they went to him in all facets and tried to punch it in with him. Do you know what that sounds like, to me? A bell cow back. His opportunities should grow this season.
Should We Return Tua Tagovailoa to the Waiver Wire?
It feels like I can't stop writing about Tua Tagovailoa, but that's what happens when he has six touchdowns and then leaves a game for a handful of snaps with a clear concussion back injury. But, we all saw this coming. Or at least, we saw this coming at Football Absurdity. The Bills are a defensive buzz saw and remained one even without two defensive linemen, a cornerback, and both starting safeties. Tua finished going 13/18, with 186 yards, a touchdown, and a pick. But, this had nothing to do with Tua and everything to do with the matchup, as the Bills allow the fewest fantasy points per game to opposing quarterbacks. If Tua clears concussion back protocol this week, he gets the Bengals and the Jets in the next two weeks, two teams that love to move the ball and pass a ton. The Bengals and the Jets are both in the vast middle class of opposing defenses that don't particularly move the needle for me, but a juicy matchup against their high-flying offenses does pique my interest. You should hang onto Tua for now, as he is firmly in the streaming discussion for the next couple of weeks.
Is Breece Hall on the Verge of a Breakout?
Through three games, Breece Hall hasn't quite lived up to fantasy football expectations. He has just 12, 8, and 14 touches through the three games, which resulted in 213 yards and a touchdown. Not exactly fantasy glory. But, it's the form that these touches take that are of particular interest to me. Hall has 21 targets in the first three games of the season, making him the fifth rookie running back in the last decade to tick that particular box. The other four were Najee Harris (2021), Saquon Barkley (2018), Tarik Cohen (2017), and Christian McCaffrey (2017). Three of those four guys went inside the top-12 running backs this year, and the fourth, unfortunately, succumbed to repeated injuries that likely ended his career (Cohen). And, since we play full PPR, a catch is as good as running ten yards.
If Breece Hall is in line to get many more targets, then he's in line to have a big rookie season, even if Michael Carter steals a ton of snaps. Through three weeks, his seven targets per game ranks second in the league, just one behind the leader (Austin Ekeler). So, Breece Hall is on the verge of a breakout, he just needs to keep doing what he is doing, and the yards will come. Of those running backs I mentioned earlier, Najee averaged 18.4 PPR points per game, Barkley averaged 25.4, McCaffrey averaged 14.5, and Cohen averaged 9.5. Breece Hall currently averages 9.1. His targets are a key marker to a pending breakout, and given that he's much closer to Najee Harris than Tarik Cohen, from a talent and usage perspective, he's most definitely on the verge of a breakout.
There's one small fly in the ointment, however: Zach Wilson's impending return. Rookie Zach Wilson was one of the least accurate quarterbacks in recent memory, and he rarely threw to running backs (these things are probably related!), as just 18.3% (70-of-82) of his passes went to running backs in 2021. That's not exactly a running back death knell, but the Jets currently pass the ball to running backs at the fourth-highest rate in the NFL (27%). So, things might contract a bit for Hall… or, more likely, the reduction in opportunities come out of Michael Carter's bucket.
Will Things Get Better for D.J. Moore?
Heading into the season, it was all sunshine and rainbows for those who wanted to find a reason to fall in love with D.J. Moore. After all, he had the best quarterback of his career, with… Baker Mayfield! Some remained skeptical while others tossed Moore right up into their top twelve, declaring him a fantasy WR1 now that he finally had a real quarterback. Well, much like every other quarterback that's thrown to D.J. Moore, Baker Mayfield is stinking up the joint. Heading into Sunday's game, Baker Mayfield ranked 28th in catchable pass rate (reminder: there are 32 starting quarterbacks), with a cool, cool 60.7%. Last season, Sam Darnold had a 73.2% catchable pass rate. Which, mind you, isn't good, but Baker is somehow way worse. That figure is likely to drop after this week, as errant throw after errant throw helped Baker Mayfield finish with a sub-50% completion percentage on the week, so no, things didn't get better for Baker Mayfield.
Through three games, D.J. Moore has just 18 targets, and they aren't particularly good targets, either. He's caught 3 catches for 43 yards twice, once with a touchdown, and in the third game, he finished with one catch for two yards. So, things are bleak for D.J. Moore right now. First, there was no three-game streak in 2021 wherein he had fewer than 21 targets (weeks 9-11). Second, he never had three-straight games with under 50 receiving yards in each game, and he's on three right now. Third, he never had fewer than 3 catches in a game once last year. So, things are actually worse for D.J. Moore than they were in 2021, and it's 100% time to panic.
If you haven't already sold Moore, it might be too late.
Want more 2022 fantasy football discussion? Check out these links!
Discord!
Podcast!
Patreon!
Twitch!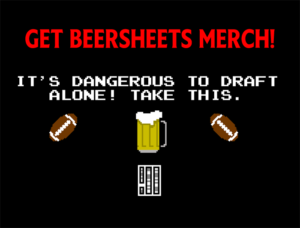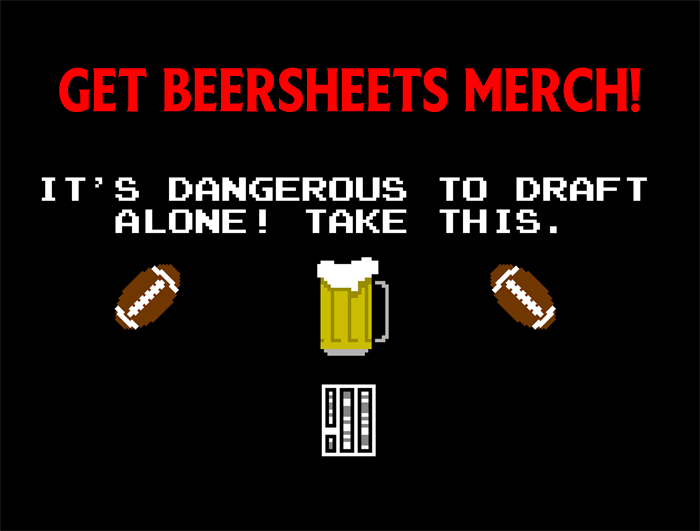 [Image Source: https://commons.wikimedia.org/wiki/File:Devin_Singletary.jpg, cropped, under CC BY SA 2.0]