Three weeks of fantasy football action are in the books, and with that in mind, we turn our attention to the week four waiver wire. Because it doesn't matter how much your team pooped in the sheets this week (and I guarantee at least one of your teams did exactly that), fantasy football never stops. Week four is a shot at redemption, but it's important that we do not overreact and drop someone that we should drop. Usually, I'm pretty cavalier with my drops, but this week, I am going to preach a bit of caution. Waleed Ismail has you covered on the waiver wire adds this week, but who do we remove from our rosters to make room for the newest guy who will inevitably disappoint us? Let's take a look at the week four cut candidates.
The same caveat applies: every roster and situation is different. This is more of a guide than a hard-and-fast set of recommendations. Don't cut Tom Brady if your best option is Daniel Jones, for example. To make this list, a player must be on a roster in at least 50% of leagues. You don't need us to tell you to cut Velus Jones, but you do need us to tell you to cut Darnell Mooney.
Quarterback
Tom Brady, Tampa Bay (97% rostered)
Tom Brady is doing his best, but injuries across his receiver corps, injuries across his offensive line, and Father Time are all conspiring to make this Brady's most frustrating season ever. He can still sling it, as he had several nice throws in the week three Packers loss. But, what good is slinging it when the guys on the other end are Russell Gage, Breshad Perriman, and Cole Beasley? That's a whole receiver corps full of threes and fours. Granted, he will get Mike Evans back next week, and Julio Jones and Chris Godwin will eventually make their way back. But, he had all hands on deck in week one against the Cowboys, and he had 212 passing yards, a touchdown, and a pick. If you're in a shallow league, you need complete eliteness at quarterback, and Tom Brady isn't offering that.
Russell Wilson, Denver (95% rostered)
Through three games this season, Russell Wilson has played the Texans, Niners, and Seahawks. In these games, he's averaged just 12.64 fantasy points per game. He threw for 340 yards and a touchdown in week one, but since then, he has just 403 yards and one touchdown, across two games. While these defenses are stout, in the games where they haven't played Wilson, they've given up an average of 17.8 fantasy points per game to the quarterback. The offense is a disjointed mess, but Wilson is on pace for a career-high in pass attempts, so he could turn it around. But, as of right now, I don't want anything to do with Wilson.
Justin Fields, Chicago (52% rostered)
There's no way you can justify having a quarterback on your roster who has 17, 11, and 17 pass attempts across three games this season. Granted, there's no way that the Bears can justify having their quarterback throw the ball just 255 times, but you also can't keep a quarterback averaging 10.5 fantasy points per game on your roster, either. The Bears' offense redefines dysfunctional, and it's looking like that week one monsoon game might literally be the best it gets for them for a while.
Wide Receiver
D.J. Moore, Carolina (98% rostered)
Things were supposed to get better for D.J. Moore. Instead, he's targeted less than ever (he has 18 targets in three games, his lowest three-game stretch in 2021 was 21 targets) and his targets are worse than they were with Sam Darnold (Darnold had a 73% catchable pass rate in 2021, Baker is at 60%, per PlayerProfiler.com). Moore also sits at under 50 yards for three-straight games for the first time in his career after getting just one catch for six yards in week three. The Panthers' offense is a complete mess, and figuring out how to get out from under D.J. Moore (sell low?) is a key to preventing your fantasy football team from going down with Matt Rhule and Baker Mayfield.
Darnell Mooney, Chicago (70% rostered)
Through three games, Darnell Mooney has 11 targets, 4 catches, and 27 yards. A wide-eyed optimist might tell you that 11 targets is a commendable 24% target share. But, it doesn't matter what his target share is if the offense is this run-based and dysfunctional. It also doesn't matter what his target share might be if he has four catches for 27 yards through three games. He's tied with Shi Smith, Jauan Jennings, and DeAndre Carter in targets… and they've all outscored him so far this year. It's time to move on from Mooney, this offense doesn't seem like it wants to turn around the passing game anytime soon.
Running Back
Raheem Mostert, Miami (56% rostered)
Again, I am practicing caution this week, so we have just one running back on the cut list. I had Travis Etienne here, but I can't say we should move on from someone with that talent level. The Jaguars will figure out how to use that talent of a running back, especially since he had sixteen touches last week. But, this isn't about Travis Etienne. This is about Raheem Mostert.
Through three games, Raheem Mostert looks, unfortunately, cooked. The oft-injured 30-year-old seems to have finally had his injuries lead to a production slow-down. And, Chase Edmonds has taken full advantage of Mostert's struggles. Through three games, Mostert has 28 touches (9.3 per game) for 122 yards (40.7 yards per game). Given that Mostert's career-high in receptions was sixteen, I'm not super bullish on him making up ground through passing the ball (though he is on pace for a career-high 23 receptions). It's the Chase Edmonds Show in Miami, and Mostert is nothing more than the 1B there, at best. You can move on from him in your 12-team leagues where you have him on a roster.
Tight End
Dawson Knox, Buffalo (88% rostered)
This is a weird position to try to gauge right now. There are only fifteen tight ends with a roster rate over 50% on Yahoo! When you factor in a standard twelve-team league, and a Dalton Schultz manager is carrying a backup, that's only two extraneous tight ends. I can't really recommend dropping anyone this week with that in mind, but if you are in a bind and carry Dawson Knox, you can go ahead and move him off of your roster if he's alongside Zach Ertz, Irv Smith, or even Tyler Conklin, you can move one of these guys off your roster. I know I created a very small Venn diagram, but the tight end position is very weird right now.
I said it last week, and I'll say it this week: the reverence afforded to Dawson Knox is baffling. He's a part of The Blob and should be treated alongside blobmates like Irv Smith Jr and David Njoku. Instead, he's regarded as a sacrosanct member of your fantasy football roster. If he doesn't score a touchdown, he isn't finishing inside the top twelve at the position. Before you argue about this: he's yet to score a touchdown this year and is yet to finish inside the top-fifteen at tight end this year.
Here's the basic problem with Knox, the same basic problem I had with him last year: he doesn't get enough targets. Through three games, he has eleven targets, which ties him with Cam Brate, Isaiah Likely, Kylen Granson, and Jonnu Smith. You're chasing touchdown production on a team that invents receivers out of thin air to put ahead of Knox on the depth chart. With Knox, you're touchdown or bust, and you're staring three-straight busts right in the face.
Want more 2022 fantasy football discussion? Check out these links!
Discord!
Podcast!
Patreon!
Twitch!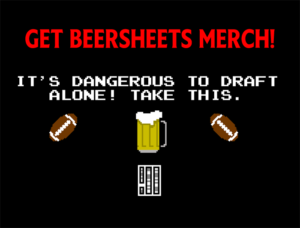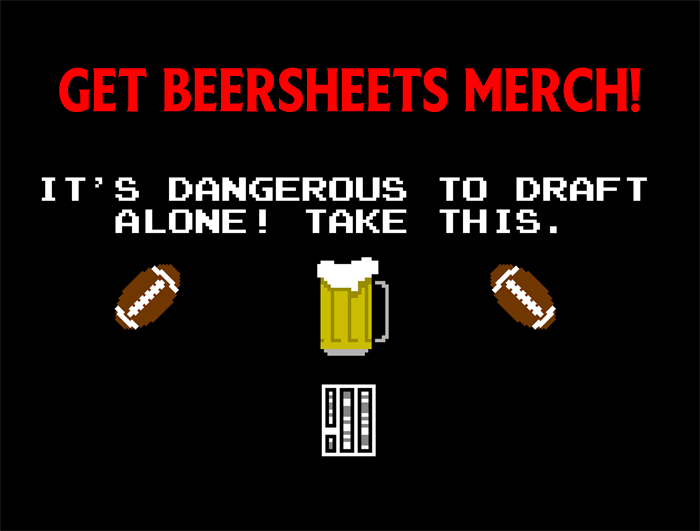 [Header Image Source: https://upload.wikimedia.org/wikipedia/commons/6/65/D.J_Moore.jpg under CC BY SA 2.0]