Two weeks of the NFL season are in the books, as well as that Thursday Night Football game, that… sure was a contest between two teams in the National Football League. Now, we turn our attention to some start-or-sit questions for week three of the fantasy football season. Let's dive in and see if we can answer some of those burning questions at each position! These start-or-sit decisions are tailored toward a twelve-team, three wide receivers, PPR league. So, if you're in a deeper league, maybe some sits become starts, and if you're in a shallower league, then vice versa.
Quarterbacks
Tua Tagovailoa versus Buffalo
We all know how excited we were when Tua showed up on our rosters after this week's FAB run. After all, he was coming off of the first six passing touchdown effort since Patrick Mahomes threw for 6 touchdowns twice back in 2018 (also, Mitchell Trubisky threw for six touchdowns in that same season, weird). But, I'm not going to insult your intelligence and say that we've seen the best from Tua Tagovailoa, especially since a second game line Sunday would tie him for the lead in career games with 6+ touchdowns. But, I can tell you that you should definitely sit Tua Tagovailoa this weekend, as he takes on a complete buzzsaw and the Buffalo Bills.
Through two games, the Bills have made both Matthew Stafford and Ryan Tannehill look like complete fools, and the Bills defense has given up 430 total passing yards, mostly thanks to sprinting to an insurmountable lead and then letting the opposing offense do whatever it is they're going to do to kill time. All told, they've given up 13 fantasy points to quarterbacks this season. There are 34 players with multiple 13+ fantasy point days already this season, and 16 of them aren't even quarterbacks. One is Gerald Everett! But, things are going to be a bit different this week: no Micah Hyde, no Jordan Phillips, and no Dane Jackson. However, I'm still overly concerned about what this pass rush will do to Tua, and only one of those guys is involved in that part of the game. Don't put your fantasy team in his hands this week if you can help it, though those three missing the contest does make it a bit spicier of a play.
Carson Wentz versus Philadelphia
While not as stout as the Buffalo defense, the Eagles' defense has given opposing quarterbacks fits. They held Kirk Cousins to just 221 passing yards and one touchdown, with three picks last week. This came after they suppressed Jared Goff for the first 40 minutes of the game. Goff had just 53 passing yards and zero touchdowns at the half, but the Eagles playing soft let him and the Lions come storming back to make it look respectable. That's the best-case scenario for Carson Wentz this week, who has over 300 yards and 3 touchdowns in each of his first two games while playing against relatively soft defenses in Jacksonville and Detroit. Despite that, he still has six sacks and three picks through two games and feels like an extremely wobbly option at the position.
Ideally, you want to sit Carson Wentz but I understand if you don't have any better options (like you roster Tua and Wentz, for example). He gets the first-ever lean Carson Wentz (somewhere between a sit and a start).
Russell Wilson versus San Francisco
Russell Wilson and the Denver Broncos are fascinating, in the same way, that you half look at a pimple-popping video. You don't want to look, but also, you want to see hoe it all goes. As of right now, Nathaniel Hackett, two games into his career, has the second-highest odds of getting fired, behind Matt Rhule, who has someone walking with his desk supplies in a box at all times, just in case. But, Russell Wilson isn't doing terribly, he's just not scoring touchdowns. Through two games, he has 559 passing yards (eighth at quarterback) and just one interception. But, unfortunately, he has just two passing touchdowns in two games. Russell Wilson also no longer seems to be interested in rushing the ball, rushing 3 times for 5 yards across two contests.
Now, he gets his old division rivals, and the only team that he knows better than the Seahawks, the San Francisco 49ers. Wilson, including the playoffs, has played the 49ers 20 times. And, despite my longstanding fears about Russell Wilson, he's been… just okay against the Niners. In 20 career games, he averages 209 passing yards, 1.8 touchdowns, and 0.5 interceptions per game. Since Wilson doesn't rush anymore, let's look at just that final total. That comes out to 18.66 fantasy points per game. I have faith that Wilson will channel his old Seahawks self for what might be his last home game against his old rivals. I expect 250 yards, a couple of touchdowns, and a pick. That means that I am going to start Russell Wilson in week three.
Running Backs
Dameon Pierce at Chicago
Dameon Pierce was supposed to be a big breakout star with the Texans. Through two games, we are yet to really see it. Rex Burkhead took all his snaps in week one, relegating Pierce to just 12 touches on 20 snaps (29%). In week two, Pierce took control of the backfield, notching 39 snaps (62%) and 16 touches. He also finished the game with 77 yards, compared to the 39 he finished with in week one. All-in-all, it was a step forward for Pierce, and him solidifying his hold on this backfield. This week, however, he should be able to tighten that grip as he takes on a moribund Chicago Bears defense.
The Bears currently allow the fifth-most rushing yards to opposing running backs per game, though they stay outside of the top-ten in fantasy points allowed to the position thanks to allowing just two total touchdowns and only 52 receiving yards to running backs. Thankfully, that shouldn't be a problem for Pierce, who has two targets in two games. He should run all over this awful Bears' defense, and that means that you should start Dameon Pierce this week.
Travis Etienne at L.A. Chargers
Heading into draft season, we were all onboard the Travis Etienne Train. Now, Etienne can barely make it onto the field for half of the snaps and has 20 opportunities in two games (13 carries and 7 targets). While the carries were a fait accompli as soon as James Robinson came back, the targets are extremely concerning. Through two games, the new-look Jaguars are an extremely vertical attack, with Trevor Lawrence sitting at tenth in air yards per attempt this season. They're unlikely to change this, either, since the Jags are averaging the fifth-most expected points added per pass play this season. That is, they're firing the ball downfield, and it's working. That doesn't leave a lot for the short area receiving options, like Travis Etienne. Because of this, I am going to sit Travis Etienne against the Chargers, whose defense will likely confound the Jaguars' offense this week.
Breece Hall versus Cincinnati
At this point, I'm not entirely sure how you can feel good about starting Breece Hall in your fantasy football lineups. Sure, he has the pedigree to justify starting him (and I would trade for him right now) but through two games, he doesn't have the usage to even come close to starting him. Through two games, Hall has played just 37% of snaps, while getting 12 opportunities per game (13 carries and 11 targets through two contests). While 12 touches is nothing to sneeze at, Hall sits second on the team in running back opportunities, to the 15.5 per game that Michael Carter gets.
And that, right there, is the rub. Breece Hall, should he get the bulk of the touches, is a must-start player. As the short end of a platoon splitting 27 opportunities per game? No thanks. You should sit Breece Hall this week in most leagues, though he remains a flex option due to the (marginal) guaranteed volume against the Bengals in what should be a high-flying affair.
Wide Receiver
Garrett Wilson versus Cincinnati
Garrett Wilson was the first wide receiver off of the board in the 2022 NFL Draft. Through two games, he has 22 targets (including 14 last week at Cleveland). Through two weeks, the Bengals allow 1.5 PPR points per target to wide receivers. So, if we figure that Garrett Wilson is getting 10 targets, at least, in this game, you're looking at about 15 PPR points, to start. While that isn't a top-ten play at the position, that is a top-20 play. This game also has massive shoot-out potential, which makes him an even better play, as the Bengals and the Jets average the most plays per game so far this season, with Joe Flacco leading the way in pass attempts this year. That means, in all three wide receiver leagues, you should start Garrett Wilson.
Drake London at Seattle
Through two games, Drake London stands as the WR16 in PPR leagues, with 19 targets, 13 catches, 160 yards, and a touchdown. Marcus Mariota has turned London into his preferred target, eschewing Kyle Pitts in the process. While I think Pitts will get more involved, I still want to get a piece of this game through Drake London. That means that I want to start Drake London against a Seahawks defense that gave up a wide-open 38-yard catch-and-run touchdown to Ross Dwelley last week, and was a Brandon Aiyuk drop away from getting embarrassed by Jimmy Garoppolo. Get on board with the Falcons, not the 'Hawks, as they don't have quite the tape on Mariota that they have on their former quarterback and erstwhile (and current) division rival down in San Francisco. He's at least a top-20 guy this week, with a chance for more.
Brandon Aiyuk at Denver
The 49ers were supposed to be a high-flying offense this year with Trey Lance at the helm. Then, much like the F-35, the 49ers couldn't fly in the rain. Then, also much like the F-35, Trey Lance was grounded. He broke his ankle and will be out for the season. What does this mean for Brandon Aiyuk? Well, with the George Kittle return looming, and the 49ers set on using Deebo Samuel as much as possible, I don't know if he will get enough targets to matter in the upcoming games. The Broncos allow 4.7 yards per carry to running backs (twelfth-highest) so far this year, and just 5.6 yards per pass attempt (fifth-lowest) which tells me that the 49ers are more likely to run the ball than pass it this weekend, leaving Aiyuk out in the cold. For that reason, you should sit Brandon Aiyuk this week.
Tight End
Tyler Higbee at Arizona
As one of the world's foremost Tyler Higbee haters, I must issue a mea culpa. Through two games, he's doing exactly what the Higbee acolytes thought he would do, ever since his big games at the end of the 2019 season. Through two games, he has 20 targets (a 26.7% share) but just 74 air yards. That means that he's the designated release valve for Matthew Stafford, and given the bad Rams offensive line, he's hitting that release valve a lot (he's targeted on 27.4% of his routes, the third-highest rate among tight ends with at least 30 routes run). Stafford should continue to hit that release valve, even though the Cardinals have just two sacks and zero interceptions this year. It should be a big year from a PPR perspective for Tyler Higbee, and for that reason alone, you should thank your lucky stars you found a hit and start Tyler Higbee against the Cardinals.
Gerald Everett versus Jacksonville
Gerald Everett is currently the TE4 through two games, as he scored a touchdown in week one and caught six balls for 71 yards in week two. He's among the league leaders in snaps, routes, targets, and receiving yards. But, given where you drafted him, is he a startable player this week against the Jacksonville Jaguars? Well, the Chargers should have Keenan Allen back this week, and Justin Herbert will still be dealing with his fractured cartilage, meaning there's probably a lot more running in store this weekend. The Jaguars have also been a good defense against tight ends this season, allowing the eleventh-fewest fantasy points per target while taking on the Commanders and Colts. I'm up-in-the-air about Gerald Everett, so I am going to offer you a compromise: if your choice is Gerald Everett or Zach Ertz, Tyler Higbee, or T.J. Hockenson, you should sit Gerald Everett. If your choice is Gerald Everett or Logan Thomas, Irv Smith, Jr., Tyler Conklin, or Dawson Knox, you should start Gerald Everett.
Dawson Knox at Miami
Dawson Knox is treated like he's not a part of The Blob at tight end, but he's firmly in that tight end tier. And, as such, we have to grade his chance of getting four catches for 40 yards. While chasing touchdowns is nice, it's also a nice way to finish a week with one catch for five yards, and then other weeks you get one catch for five yards and a touchdown! So, Dawson Knox hit that 4/40 total last week on 5 targets, and this week he should have a pretty decent shot at doing it again, though I am wary.
The Bills get the Dolphins this week, who spent last week getting smacked around by Mark Andrews at tight end, right after playing the Patriots in week one, who spent a zillion dollars and two top-100 picks on tight ends to end up with… Jonnu Smith leading the way? Jonnu and Henry combined for 5 catches for 53 yards in week one. While they didn't score, that sort of thing is fluky, anyway. Given the fact that the Bills are currently on a scorched earth campaign, I would wager that they throw more often than not, and Knox hits that 4/40 line. I also think he's in for a touchdown. So, you can start Dawson Knox this week, but he's a boom/bust part of The Blob, not a guy you can set and forget in your starting lineup.
Want more 2022 fantasy football discussion? Check out these links!
Discord!
Podcast!
Patreon!
Twitch!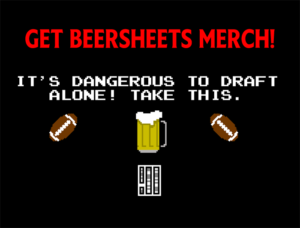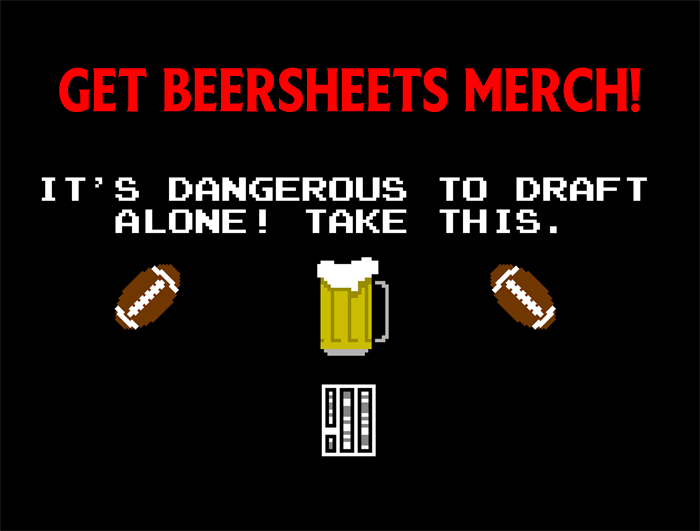 Image Source: https://upload.wikimedia.org/wikipedia/commons/f/f4/Brandon_Aiyuk_%2850730673553%29_%28cropped%29.jpg cropped under CC BY SA 2.0