Now that we've finished our 2022 Player Profiles, it's time to take a look at the top sleepers at each position. Today, we cover sleeper quarterbacks. This is my favorite series to do every year, since hope springs eternal. In order to stave off people who say "hey that's not a sleeper!" I have set criteria: the players have to go as "backend backups." To determine this, I multiplied the number of players taken in a standard 1QB/2RB/3WR/1TE draft, and multiplied that number by 1.5. This means this series will cover players I believe have a chance to finish as weekly starters for you, who are currently ranked outside the top-18 at quarterback, top-36 at running back, top-54 at wide receiver, and top-18 at tight end. This way I am only looking at players going as backups. To find these numbers, I used 4for4.com's consensus average draft position tool.
Today, we start with the 2022 quarterbacks. Again, these are QBs ranked outside the top-18 who I believe will return weekly fantasy football value.
Sleeper Quarterback #1: Jameis Winston, New Orleans (QB23, 149 OVR)
The last time we saw Jameis Winston play an entire season, he was the QB8 in 2019, on the back of 30 touchdowns and 5,000 passing yards. Granted, the New Orleans passing game isn't quite as wide open as Tampa Bay's was. But, last season, prior to tearing his ACL, Jameis Winston played six full games and finished with at least four touchdowns in two of them. He also did this with a depleted wide receiver corps, throwing to Deonte Harty, Tre'Quan Smith, Marquez Callaway, and Kevin Smith. This year, he will throw to Michael Thomas, Jarvis Landry, and Chris Olave. Jameis does so many silly videos that we forgot he's pretty much what we want out of a fantasy football quarterback: a guy with a big arm and a willingness to let it fly.
Sleeper Quarterback #2: Baker Mayfield, Carolina (QB27, 188 OVR)
Baker Mayfield is more of a 2QB sleeper than a 1QB sleeper, but his value cratered this offseason because of his very public divorce from the Cleveland Browns. He made his way to Carolina, where he's currently embroiled in a quarterback competition with a thousand quotation marks around it because there's no way Sam Darnold takes this job. We can all agree that Baker was pretty bad last year as the team crumbled around him, and he played just 14 games. He finished 2021 as the QB25, so you're saying that you think he will be worse than last year with this ADP? I doubt that will happen. Baker is free money in a 2QB league as QB27; he's been a QB1 or QB2 in 77% of his career games, and in his terrible 2021, that number dropped to just 71% of his games.
Sleeper Quarterback #3: Matt Ryan, Indianapolis (QB20, 134 OVR)
Again, much like Baker Mayfield, this is free money in 2QB leagues. Here's the shortest possible breakdown you can get for Matt Ryan: he played with a rookie tight end, a career WR3, and a career special teams ace as his top three weapons and still finished as QB18. This year, he gets potentially the best running back, one of the best 50/50 wide receivers in the league, a tight end room full of targets, and one of the best pass-catching backs in the league. Carson Wentz was so terrible with this same crew that he got run out of town on a rail basically the second the clock hit 0:00 in week 18. And he was QB14. Matt Ryan will have all the protection and weaponry he needs to return a ton of value in 2QB leagues and will be a streamer all season long… if he doesn't end up starting for someone all season long.
If you would like our $7 Draft Kit, then follow this link!
Want more 2022 fantasy football draft discussion? Check out these links!
Discord!
Podcast!
Patreon!
Twitch!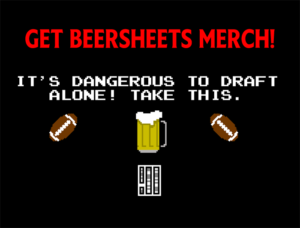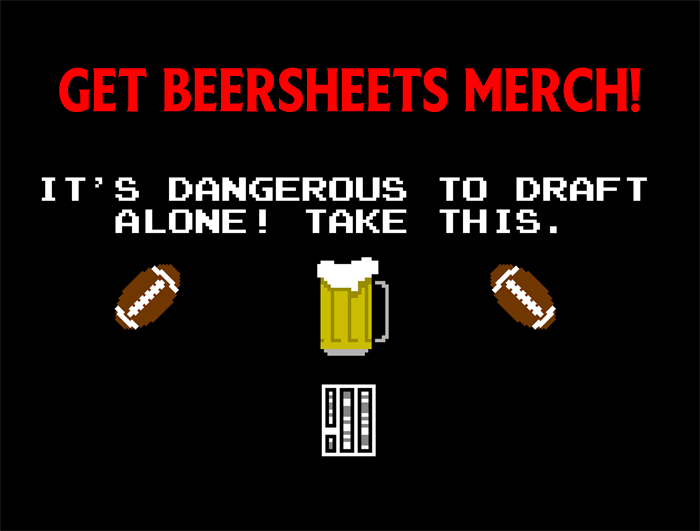 [Statistics are sourced from pro-football-reference.com, airyards.com, and ftnfantasy.com]