Every year, Evan Hoovler does the hard work for our fantasy football auction ranks. I come in over the top and have a fun little laugh and create a team of players that essentially ignores all the hard work and dedication that Evan puts into his work and says, "yea you could do that, but what if you got a team that was all $1, instead?" That's right, it's time for my annual tradition: the All-$1 Team! These guys are all $1 by Yahoo! Average Auction Value, meaning $1.3 or less (I can't justify $1.4, too close to $1.5, which is basically $2!). Without further ado, let's take a look at the All-$1 Salary Cap Draft Team.
The 2022 Fantasy Football All $1 Salary Cap Draft Team
All $1 Team Quarterbacks:
Justin Fields, Chicago ($1.3) and Jameis Winston, New Orleans ($1.2)
Justin Fields will have an uphill battle to be a slam dunk fantasy football asset in Chicago, mostly because his offensive line and weapons are terrible (outside of Darnell Mooney and Cole Kmet). But, he does offer a ton of rushing upside in the new-look Chicago Bears offense run by Luke Getsy. Fields ended up with 420 rushing yards and a touchdown last year on 72 rush attempts, or 3 fewer yards than Kyler Murray on 16 fewer rush attempts. He has the upside to lead the position in rushing in 2022, and he is essentially free in most drafts.
Jameis Winston last played a full season in 2019, and in 2019, he finished as QB8… with 30 picks. The 30 picks are the thing that people focus on, but just pretend he had 12 picks and 3 fewer touchdowns if that makes you feel better. Either way, he dominated fantasy football in literally the most erratic quarterback season of all time. We also see what he could be last season in New Orleans, throwing for at least four touchdowns in two-of-six games he played before tearing his ACL. There will also be upgrades all around the offense, with Jameis throwing to Michael Thomas, Jarvis Landry, and Chris Olave instead of Deonte Harty, Kevin White, Tre'Quan Smith, and Marquez Callaway.
Honorable Mentions: Trevor Lawrence, Jacksonville, and Matt Ryan, Indianapolis
All $1 Team Running Backs:
Darrel Williams, Arizona ($0) and J.D. McKissic, Washington ($1.3)
Darrel Williams is hands down, my favorite veteran flier in all of fantasy football. He's literally free, not getting drafted in enough leagues to garner an AAV. You can get him for $1 with absolutely zero pushback basically in every draft, mostly because people are being incredibly silly about Eno Benjamin. Here's the long and the short of it: he's the new Chase Edmonds in Arizona, period. Darrel Williams was a top-24 running back last season spelling Clyde Edwards-Helaire thanks to his mix of rushing and receiving prowess. He's also taking the roster spot vacated by Chase Edmonds, who was PPR RB14 before succumbing to injury in week 9.  There was a camp buzz about Eno being the backup to James Conner, but neither Conner nor Edmonds were the backup to each other last season, they were complementary pieces. That report could be true, but it's just getting pushed through a pro-Eno lens by the Eno Benjamin-Industrial Complex. It's Darrel Williams, it always has been, and it always will be.
J.D. McKissic is just free money at $1.3. The Commanders made a concerted effort to snatch the PPR Machine out of Buffalo's clutches in free agency, and that's probably because he did a ton of work for them last year. McKissic scored 127.9 PPR points on 45.5% of the snaps in the first 11 weeks of the season before succumbing to injury, that was RB15 in that timeframe. So the Commanders went out of their way to bring him back, and he was fully integrated into their offense and a highly productive fantasy asset, and he's a dollar. Let's get it together, folks!
Honorable Mentions: Tyler Allgeier, Atlanta and Khalil Herbert, Chicago
All $1 Team Wide Receivers:
Jalen Tolbert, Dallas ($1.2) and Chase Claypool & George Pickens, Pittsburgh ($1.3 & $0)
This is the deepest and vastest position to dive into and find some nice values. After all, with the prevalence of 3WR sets, we are looking at a pool of at least 96 players to consider, and there are a lot more of those players than dollars in the pool to properly pay for them all. Because of this, a lot of talented players fall through the cracks to the (extremely) cheap $1 tier of players.
There are a lot of rookies in this group, and for good reason. Unlike rookie running backs, where the depth chart can shake out easily and very straightforwardly, it's a tougher row to hoe for wide receivers, and their gains can be snatched away in an instant. But, there are still plenty of wide receivers to take a look at here, and two that I lumped together for ease of argument.
First, let's take a look at Jalen Tolbert. Tolbert has the easiest path to 100+ targets in a prolific offense out of any of the rookies out there. There are rookies with better team situations but more muddled receiver rooms (Skyy Moore) and rookies with better talent but worse situations (Garrett Wilson). But, Tolbert is a decent mix of skill and opportunities to produce, and he's just a dollar. If you want someone who is better, but in a likely less prolific offense, then Alec Pierce in the honorable mentions is your guy. Pierce is better than Tolbert, but the Colts' offense likely runs through Jonathan Taylor, and not the passing game.
I punted and put both Steelers guys here because one of them is going to emerge as the deep threat, and everyone is excited for Pickens thanks to his big week one (and because he has that dog in him). But, he was inarguably playing Chase Claypool's role in the offense, as the deep threat. So, who should we get excited about, here? That's the joy of salary cap/auction drafts, we can just get them both! They are both going for less than $2, and at least one of them will produce at least $5 worth of value, so snagging them both and letting the offseason play out is a great bet to make your fantasy team hum. I am still bullish on Claypool as the community at large is down on him simply because he had the same sophomore year as his rookie year with fewer touchdowns. Don't be like that, lean into the question marks.
Honorable Mentions: Tyler Boyd, Cincinnati; Skyy Moore, Kansas City; Alec Pierce, Indianapolis and David Bell, Cleveland
All $1 Team Tight Ends:
Cole Kmet, Chicago ($1.1) and Hunter Henry, New England ($1.1)
This isn't too hard here, and we are chasing two blob tight ends who offer two different things. In tandem, you could spend $3 and end up with a tight end room well worth trotting out there week after week. Cole Kmet and Hunter Henry are a bit like Tommy Lee Jones and Will Smith in Men in Black, with Hunter Henry as the grizzled vet, Agent K, and Cole Kmet as the young upstart with all the potential and skills, Agent J. So before you call him slick, or sport, or kid, let's take a look at both Henry and Kmet who will work well together on your fantasy football squad.
First, Hunter Henry. The ol' Metronome himself. He isn't the sexiest pick, mostly because he's just a steady fantasy football force without huge upside. Instead, he's "just" a guy you can take at TE13 every year and he finishes as TE8 through TE10 in most weeks. Henry is one of five active tight ends to get at least 75 targets in each of the last 3 seasons, and he was productive with those targets. He tied Kyle Pitts, Dalton Schultz, and Dallas Goedert in top-12 games last season, and tied Gronk in 2020. He leads the league in solid, but unexciting (10-15 PPR point) fantasy days over the last few years, making him the perfect solid pick to pair with an upside play.
Speaking of upside plays, Cole Kmet is a shoo-in for 125 targets this season, pending health. Gone are the days of splitting targets with Jimmy Graham, and that means he should get his touchdowns (finally). If you regressed his targets to just league average last season, he would have finished with 36 more fantasy points last year and would have been around TE14. That's if you do that with just his 60 catches last year. He's going to get around 80 catches this season, and turning in an 80/800/8 season is well within the realm of possibility. But the difference between him and Hunter Henry? He makes this look good.
Honorable Mentions: David Njoku, Cleveland  and Gerald Everett, Los Angeles Chargers
If you would like our $7 Draft Kit, then follow this link!
Want more 2022 fantasy football draft discussion? Check out these links!
Discord!
Podcast!
Patreon!
Twitch!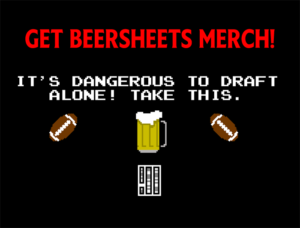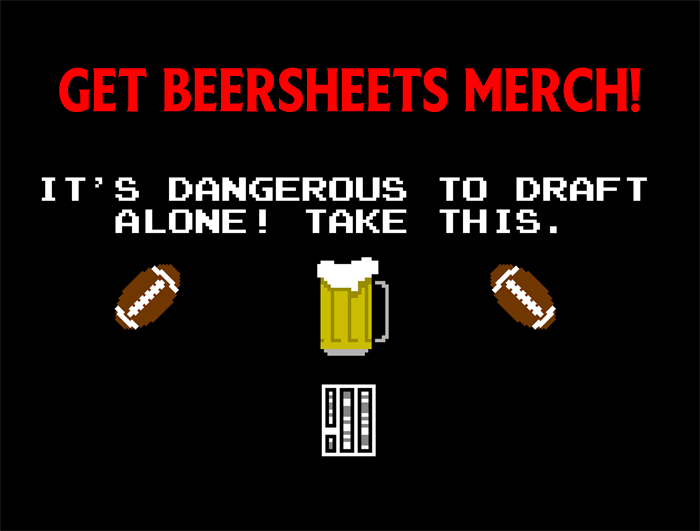 [Statistics are sourced from pro-football-reference.com, airyards.com, and ftnfantasy.com]
[Image Source: https://upload.wikimedia.org/wikipedia/commons/f/f7/J.D._McKissic_stiff_arm.jpg under CC BY SA 2.0]