It's that time of year once again! Football Absurdity will bring you a breakdown of every notable fantasy football-relevant player throughout June, July, and August. We continue with the wide receivers. Today, we take a look at a rookie wide receiver who will have one of the better passers in the league and a wide-open depth chart behind Michael Pittman. What can we expect from Alec Pierce in his rookie year? Let's take a look at his 2022 fantasy football player profile!
Alec Pierce ADP and AAV:
Average Draft Position: WR65, 173 overall
Average Auction Value: $2.3
Alec Pierce Statistics:
He is a rookie and has no NFL statistics!
2022 Alec Pierce Fantasy Football Overview:
Alec Pierce is exactly the type of wide receiver I told myself I would stop falling in love with when watching their draft tape, but here we are. He's a big guy who dominates 50/50 balls at the point of the catch and can torch defensive backs despite his height. It's a countdown before someone gets over his skis and calls Pierce a "rare mix of size and speed" like they say about every non-lumberer over 6'2". He reminds me a lot of Kenny Golladay in that he can't really take over a football game with his talent, but if he and the QB have a good connection, he can probably produce. And, like Kenny Golladay, I think he could have a decent year this season as a 50/50 receiver for Matt Ryan, should they hit the ground running. Also, look at the Colts' depth chart and tell me where the targets that aren't going to Michael Pittman will go. Mo Alie-Cox? Nyheim Hines? Parris Campbell, who probably suffered a calf strain and will be re-evaluated in 3-4 weeks just at the mere mention of his name? Nope, they're going to Alec Pierce. Pierce will have a chance to flash, but I doubt he does so out of the gate. It's likely he ends up on the most dropped list after week two and the most added list after week five. I believe in Pierce's talent.
2022 Alec Pierce Fantasy Football Draft Strategy:
Alec Pierce Salary Cap Value: $0
Draft Ranking: Find out for your league settings in a Beersheet!
It all depends on what the Colts and Matt Eberflus decide to do with the offense. Pierce is best suited as a deep threat receiver, meaning that they'll have to pull Michael Pittman out of those routes and strictly into a middle/underneath stud role for Matt Ryan and company. But, I am most definitely advocating spending a pick on Pierce in your redraft leagues. Right now, he has an ADP of 175 and WR66 and is also just $1 in salary cap drafts.
Alec Pierce is a player you want to get onto your fantasy football squad, period. He has an alpha to defer attention (Michael Pittman), a great passer in Matt Ryan (who will be protected by a superb offensive line) and he's dirt cheap. Go ahead and take him with your last pick before your kicker and defense. Please.
Best Case Scenario:
Alec Pierce turns in a studly season buoyed by touchdowns and finishes as a top-24 wide receiver on the back of about 900 yards in addition to the scores.
Worst Case Scenario:
Matt Ryan keeps calling him "Alex" after Pierce accidentally calls him "Ryan Matt" due to nerves. It destroys his confidence and he gets bounced from the NFL because he is too scared to look in his QB's direction.
Check out all our 2022 player profiles, here.
Want more 2022 fantasy football draft discussion? Check out these links!
Discord!
Podcast!
Patreon!
Twitch!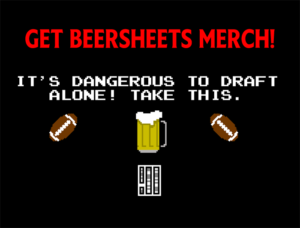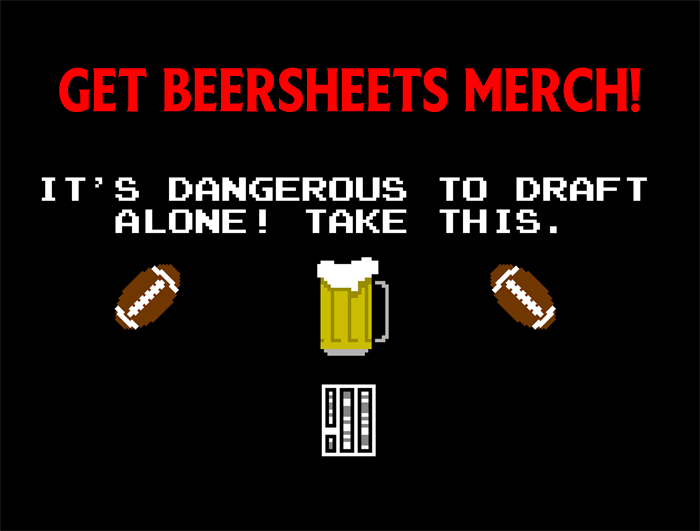 [Statistics are sourced from pro-football-reference.com, airyards.com, and ftnfantasy.com]