Football Dad (Waleed): When I first started Football Absurdity, I didn't realize that I would soon be the proud Egyptian father of a 35-year-old Jewish boy. But just under two years ago, I brought my baby boy Tony Martin into the world (and Football Absurdity.)
As a parent, it is our responsibility to instill in our children strong values and the tools to be successful. With this in mind, I gave lil' Tony $50 to make some prop bets and to do daddy proud. I'll let Tony tell you what he thinks are the best bets.
Tony: Papa Waleed, first off thanks for the cash, and I'm gonna make you proud. So, if I've got $50 to spend, I think this is where I want to go with it and why.
PROP BET #1: Rashaad Penny Rushing Yards: UNDER 750.5 (-112) 
Looking for patterns here would probably lead someone to want to take the over since Penny went 102/706/6 from week 13 through the end of the season. However, I think this is a bit of a smoke screen, and here's why: 61% of his yardage during this streak came on runs of 10 or more yards. Almost 16% of his carries were 10+ yard carries, and I don't think we can extrapolate Penny's evisceration of last year's Texans, Bears, and Lions into something that translates to a full season. The Seahawks drafted Ken Walker out of Michigan State, and he will take carries from Penny, a number which may be limited because of how bad this team is. Vegas has their win total at 5.5, so establishing the run might prove to be difficult. So, with my first 10 units, I'm going with the under on Penny. 
Football Dad: If there is one thing I've tried teaching Tony, it is to always bet unders! My boy went out there and found the most inflated line for the least likely candidate to hit his yardage total and I could not be more proud. All it takes is one injury to have your under hit, no matter how talented the player is, and Rashaad Penny has only played in over ten games once in his career. You try to instill your values in your child, but you never know how much they'll take with them. Way to go, champ!
PROP BET #2:  Most Regular Season Receiving Yards: Stefon Diggs (+1400) 
Sometimes you need to shoot for the moon, right? That's the idea here, investing in Stefon Diggs to finish the regular season in receiving yards. The man has gotten 166 and 164 targets in the past two seasons, and an additional 190 WR targets just became available. Davis and Crowder will get some, but I would not be surprised if Diggs leads the NFL in targets this year. The Bills led the NFL in targets to wide receivers in 2021 and were second in that stat for 2020. Talent is there, the opportunity is there, and the payoff here is huge. My riskiest play so far is this one, but it all makes sense the closer you look. 10 more units, towards the potential of a big reward. 
Football Dad: I knew I'd done something right with Tony when he showed me this bet. When Stefon Diggs was traded to Buffalo, it was Football Absurdity who led the charge screaming that Diggs' ADP was too low. And in 2020, Stefon Diggs was a league winner. This year, Josh Allen is the favorite to win MVP. If he does, it'll be because Stefon Diggs had a great year. This is a solid investment in what might end up being the best offense in football. I'm proud of you son.
Tony: *cries quietly with happiness*
PROP BET #3: Kyle Pitts Receiving Yards: OVER 875.5 (-112) 
It's astounding to me that the line for Kyle Pitts is actually going down this year after the rookie put up a respectable 68/1026/1 line last year. Marcus Mariota is not good at football, but he loves throwing to the tight end, as seen by Delanie Walker's 94/1088/6 in 2015. Kyle Pitts is much better than Delanie Walker, and I expect Pitts to once again put up strong numbers with Drake London getting attention from opposing defenses. I'm betting on talent here, and this is the bet I like most of the three so far. I'll gladly put my next 10 units on the over here. 
Football Dad: While I'm disappointed Tony decided to play an over here, at least he remembered one of my other axioms – always bet on talent. Kyle Pitts is so talented,  he had 1026 receiving yards as a rookie. One of the best rookie tight end performances of all time. The idea that his receiving numbers will go down in 2022 is absurd. The worst passing offense in football still threw for 3186 yards last year. Betting this under is saying that the rest of Atlanta's roster is capable of receiving for 2311 yards. Considering that Atlanta does not have a player on their roster who has ever had more than 600 yards receiving in the NFL, I think ol' Tone Tone has made a very savvy bet. Like father, like son!
Tony: Nothing helps bond father and son like a Kyle Pitts over prop. By the way, "Bet On Talent" is inscribed prominently on our family crest, displayed proudly on the wall next to a bas-relief of Deebo Samuel. 
PROP BET #4:  Aaron Rodgers Passing Yards: UNDER 4000.5 (-112)
I followed my Packers-hating heart here, and aim to capitalize using 10 units on Aaron Rodgers failing to make the 4000-yard plateau. He has cleared it the last 4 seasons, but not by enough to make me confident that he will continue without Davante Adams, arguably the league's best wide receiver. I think this team goes with a stronger running attack, facing the league's 27 easiest strength of schedule for RBs, per Warren Sharp. The Packers were 17th in the league in rushing attempts last season, and I think the completely barren receiver room will incentivize them to be a top 10 team in attempts. Rodgers will be efficient and perform, but I think his stats will take a major hit. I expect major regression from the WR room since Green Bay had the 3rd fewest dropped passes last year and was 3rd in the league in yards after the catch. Rodgers at the under here is more than worth the last 10 units that I'm spending before the season starts. 
Football Dad: You think you've taught your children right and then they turn around and bet against Aaron Rodgers. I'm proud of you for hating the Packers, but you never bet with your heart! I want to give you credit for betting this under, but I just can't. Aaron Rodgers has only ever failed to pass for 4000 yards once in his career when he's played a full 16-game season. On top of that, in the seven games over the past three years that Davante Adams has missed, Rodgers has averaged 292.7 yards passing. If he keeps that rate, he would have 4000 yards after 14 games. I'm not mad at you Tony. I'm just disappointed. 
Tony: As a Bears fan, and the son of a Bears fan, I live with a deep, generational sense of shame brought on by my football fandom. I've let this blind me, and I promise if I win this bet I'll invest in the community (by using my profits to bet on a Justin Fields MVP in 2023). 
PROP BET #5: A.J. Brown Receiving Yards: OVER 1000.5 (-112) 
Jalen Hurts is a bad QB and I know it, but you know who else was bad last year? Ryan Tannehill. AJ Brown still showed up when he was out there, and I expect this to be a major bounceback season. AJ's strength as a route runner and YAC threat over the middle meshes perfectly with the play-action scheme in Philadelphia, and Jalen Hurts is most effective as a thrower when he is throwing the ball 10+ yards downfield, where Brown thrives. Brown is joining an offense with more receiving options than he's used to, which says to me his targets might go down but the quality of those targets will go up. For my next 10 units, I want the over on AJ Brown's receiving prop. 
Football Dad: HOW DARE YOU BRING A JALEN HURTS PROP BET INTO MY HOUSE! I HAVE TRIED TO INSTILL IN YOU THE TYPE OF VALUES I WAS RAISED ON. BETTING ON UNDERS! BETTING ON TALENT! AND RESPECTING THE FORWARD PASS. AND YOU COME INTO MY HOME WITH AN AJ BROWN PROP BET! THIS IS A HOUSE THAT RESPECTS THE FORWARD PASS. NONE OF THAT NEW-FANGLED DUAL THREAT HOO HAH! IF IT IS GOOD ENOUGH FOR TOM BRADY, IT IS GOOD ENOUGH FOR YOU!
I can't even look at you right now. Maybe if AJ Brown had a fine young quarterback like Gardner Minshew throwing him the football, it would make sense. I like his mustache. But Jalen Hurts? Why, son? Why would you do this to me?
AS LONG AS YOU ARE LIVING UNDER MY ROOF, YOU WILL NOT TAKE RECEIVING PROP BETS ON A QUARTERBACK WHO RANKED 27TH IN PASSING YARDS PER GAME AND 28TH IN COMPLETION PERCENTAGE! JALEN HURTS HAS NEVER HAD A THOUSAND-YARD RECEIVER AND I HAVE NO SON!!
Tony: Dad, if this bet hits you won't ever have to leave to pick up a pack of cigarettes again, mainly because by the time the season ends gas will be so expensive that you won't be able to drive to the convenience store. I blame this bet on my youthful exuberance, sowing my wild oats, and the drugs THAT I LEARNED HOW TO DO FROM WATCHING YOU! 
Listen here old man, I wasn't born yesterday. Your old, statuesque, boomer-ass QBs are IRRELEVANT. When you were watching football the forward pass probably wasn't even created yet, what could you possibly know about Jalen Hurts? Do you expect me to make good bets when THIS is how I was taught about football? If AJ Brown played a single down against the dinosaurs you grew up watching, they would have to take opposing linebackers out of the stadium in BODY BAGS, and you're over here talking to me about AJ Brown. Dad, you know what? I can't believe I even asked you for help on this because you're doing what you always do: naysay Jalen Alexander Hurts. 
Want more 2022 football discussion? Check out these links!
Discord!
Podcast!
Patreon!
Twitch!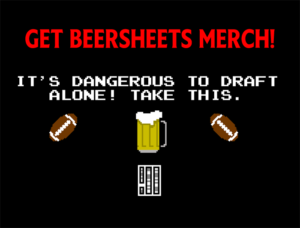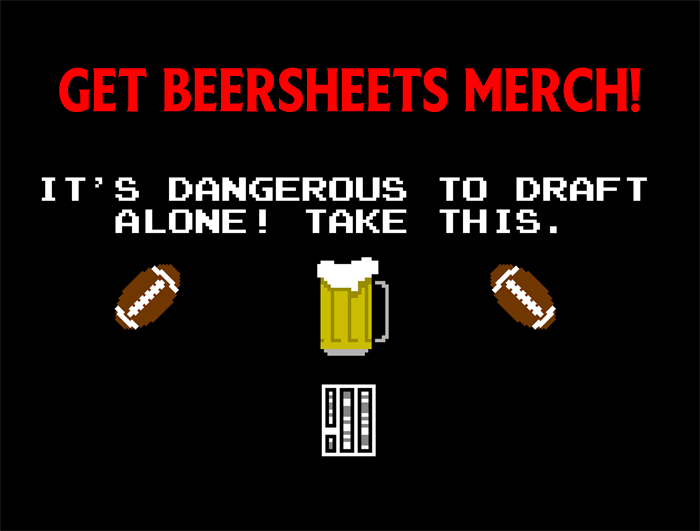 [Header Image Source: Public Domain Image from https://nara.getarchive.net/media/first-sgt-kenneth-gipe-head-coach-for-the-team-bliss-b6df7c]