It's that time of year once again! Football Absurdity will bring you a breakdown of every notable fantasy football-relevant player throughout June, July, and August. We continue with the running backs. Today, we take a look at a rookie running back entering the perfect team, scheme and gameplan wise, to maximize his skills. Unfortunately, he has a back who is basically an older version of him. But that back can't stay healthy! So, what can we expect out of Rashaad Penny… er, Kenneth Walker… in 2022 fantasy football leagues?
Kenneth Walker ADP and AAV:
Average Draft Position: RB33, 92 overall
Average Auction Value: $2.1
Kenneth Walker Statistics:
NONE! Walker was in college last season!
2022 Kenneth Walker Fantasy Football Overview:
So, if you don't know Kenneth Walker, this is what you need to know about the rookie out of Michigan State. First and foremost, he's an excellent runner, with a ton of speed, burst, and springiness in his running style, while being extremely elusive. He's the best pure runner in this rookie class (though Breece Hall is more well-rounded). He has trouble breaking tackles, but his vision, instincts, and awareness make it so he's simply nowhere near a would-be tackler. He's a home run hitter, with every touch carrying the possibility of being a 500-foot homer to dead center.
There are two things to know about Walker that are potential downsides. First and foremost, and I have no defense for this: the dude can't pass block a lick. Sorry, but even if he tries, he usually ends up whiffing so hard that it looks like he's pushing the pass rusher toward the quarterback. Second, and the thing that makes no sense: people insist he can't catch a football, because Michigan State doesn't target running backs. So, really, that one is more of an "incomplete."
While I love Kenneth Walker as a talent, and I love that he was taken by one of the few teams left that want to run the ball down your throat and out of your butt, he does have to contend with Rashaad Penny (whatever that might mean to you) for touches. Penny is essentially the same player as Walker, but he also has a four-year head start on him as a first-round pick. But, Penny also has just six starts in four years, and over 100 touches just once in his career, all thanks to injuries. Just think of Penny as an older, more injury-prone Kenneth Walker, and you get the picture.
2022 Kenneth Walker Fantasy Football Draft Strategy:
Kenneth Walker Salary Cap Value: $3
Draft Ranking: Find out for your league settings in a Beersheet! (coming in early July)
On average, two running backs end up inside the top-fifteen every year. For my money, I would go with Rashaad Penny and Breece Hall. Unfortunately, a bad offense and a Rashaad Penny in front of him, so his battle is far more uphill than Hall's. But, all of that is built into his price… in salary cap drafts. In salary cap drafts, Walker is $2.3, and Penny is $5.5. That means for about $8 in salary cap drafts, you can lock up this backfield (for less than the price of a Damien Harris or Devin Singletary). If you want one of these guys in salary cap drafts, you should get both, just to protect yourself from Pete Carroll's shenanigans and/or injuries.
In snake drafts, however, I'll pass on Walker. He's currently RB36, just seven spots behind Rashaad Penny. Not seven running backs, mind you, seven rounds. That means that if you get one, you better make sure you're doing it at the turn, so you can get the other. Splitting up the set feels like a dangerous game, given their skillset similarities, and Penny's predilection for injury (despite being the team's RB1).
Best Case Scenario:
Rashaad Penny does what he's known for, and Walker gets 18 carries per game in the second half of the season, leading teams to fantasy titles.
Worst Case Scenario:
He really is Rashaad Penny 2.0, and the Seahawks, Penny, and Pete Carroll drafted him to harvest his body parts to give to Penny when Penny damages his body parts.
Check out all our 2022 player profiles, here.
If you would like our $7 Draft Kit, then follow this link!
Want more 2022 fantasy football draft discussion? Check out these links!
Discord!
Podcast!
Patreon!
Twitch!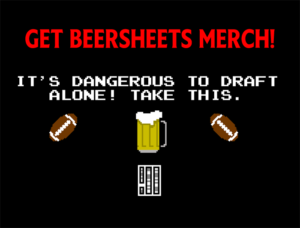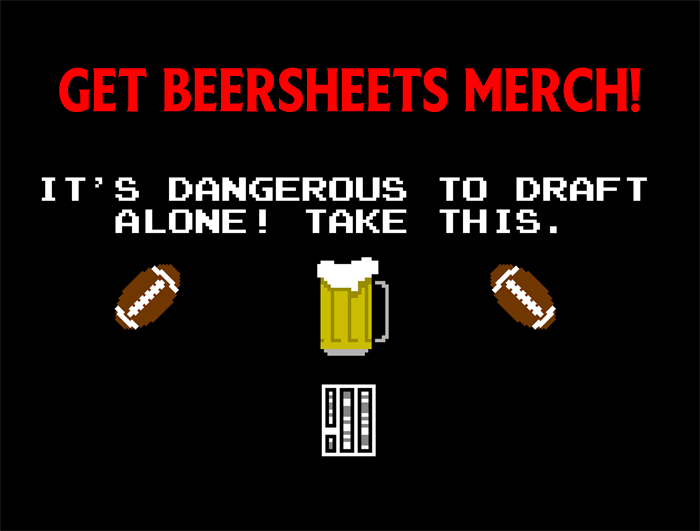 [Statistics are sourced from pro-football-reference.com, airyards.com, and ftnfantasy.com]