It's that time of year once again! Football Absurdity will bring you a breakdown of every notable fantasy football-relevant player throughout June, July, and August. We continue with the running backs. Today, we take a look at the top-ranked running back in this draft class, and the only running back at the intersection of talent and opportunity to smash expectations in his rookie season. What should we expect from Breece Hall for 2022 fantasy football?
Breece Hall ADP and AAV:
Average Draft Position: RB24, 51 overall
Average Auction Value: $11.8
Breece Hall Statistics:
NONE! He was in college!
2022 Breece Hall Fantasy Football Overview:
Breece Hall is the best all-around running back in this draft class, and he went to a situation where he can take full advantage of the talent bereft running back room around him to consolidate power as the RB1 for the New York Jets. If you aren't familiar with the Jets' newest running back, then let me dive into my rookie evaluation pieces for you really quick:
"[Hall] is a bruiser type who can run decisively, though he is determined to let great be the enemy of good most of the time, trying to find just the right hole that lets him hit a home run. If I was elusive in the open field like Hall, I would do the same thing. Hall is a great runner once he's in space, but his tendencies make the first few yards the difficult part because he trusts his vision too much and thinks that there's a better hole opening up somewhere. Luckily, if he does get hit, he always churns forward (though he has trouble not going down on first contact). Hall is a complete back, with soft, natural hands and is truly wonderful to watch in space.  He's a home run hitter who has three-down abilities."
My only major concern with Breece Hall is that Zach Wilson targeted running backs just 17.4% of the time, which would have been bottom-ten if he played all year long. But, that's a simple fix: the Jets simply pass the ball to Breece Hall instead of not doing that thing. If they choose to pass the ball to Hall then he has top-twelve upside and given where the other rookie running backs landed this offseason, he's the only one with top-twelve RB upside.
2022 Breece Hall Fantasy Football Draft Strategy:
Breece Hall Salary Cap Value: $8
Draft Ranking: Find out for your league settings in a Beersheet! (coming in early July)
Get Breece Hall; his price is out of control. You don't have to think twice about this one, as his touch competition is a fourth-round running back who was okay in spurts, a beyond-washed Tevin Coleman, and some mix of Ty Johnson, La'Mical Perine, and Zonovan Knight. That is to say that when it comes to his competition, it's no competition.
So, what if you could get a guy with easy top-twelve upside and no real touch competition, solidifying him as an RB2 at worst? Sounds good right? Well, what if you could get him as RB25, at pick 56 overall? Sounds good? What about $11 in salary cap drafts, just $1.5 more than Travis Etienne, who we aren't even sure has a fully functional foot at this point.
Again, I am going to make this easy on you: Go Draft Breece Hall.
Best Case Scenario:
The Jets know what they have in Breece Hall and tailor their running game around him, with the other backs sharing a 35% share. Hall finishes as an easy RB1 and is a first-round pick in 2023.
Worst Case Scenario:
They Are Literally The New York Jets.
Check out all our 2022 player profiles, here.
If you would like our $7 Draft Kit, then follow this link!
Want more 2022 fantasy football draft discussion? Check out these links!
Discord!
Podcast!
Patreon!
Twitch!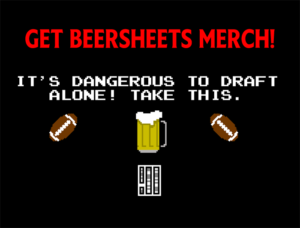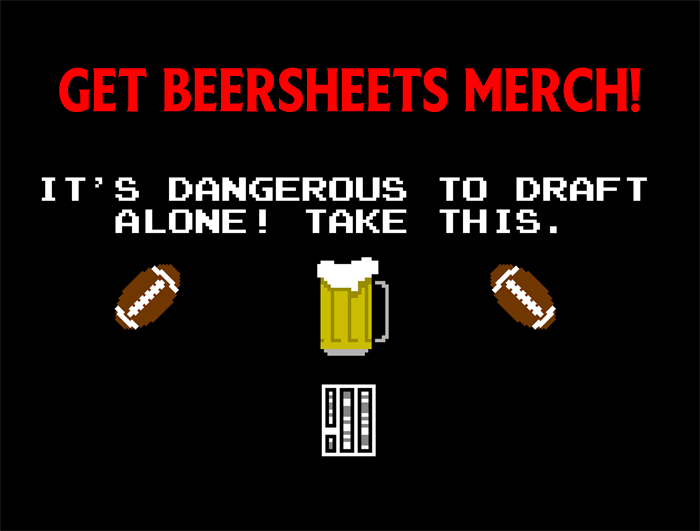 [Statistics are sourced from pro-football-reference.com, airyards.com, and ftnfantasy.com]
[Image Source: New York Jets on Twitter]